Posted by Megan Dailey on 5th Nov 2021
Every so often, I get to work on a project that just makes my soul sing with happiness. This year, I got to put my efforts into just such a project.
As many of y'all know, the folks here at Echo-Lit are all proud West Virginians - born* and bred.
(*Full disclosure, I wasn't born in The Mountain State; however, I am a West Virginian by blood. My parents met while their fathers were stationed at an Air Force base in Nebraska; coincidentally, both my grandfathers were from West Virginia. After my folks split up, my dad and I packed up and moved to WV to be near family and I have lived here my entire life since - closing in on five decades now.)
I was lucky to have folks who loved exploring our state. As a kid, so many weekends were spent loaded into the car, a basket piled high with sandwiches and sliced apples on the seat beside me. In my family, these weekend excursions were colloquially referred to as "smile drives." In the pre-google era, my dad would decide upon a destination, plot our journey in a road atlas and away we'd go. The major highways that cut through Wv are winding and curvy - carved through valleys and around mountains - the backroads that get you to our hidden gems are even more so. It was also my great fortune as a child that I wasn't prone to motion sickness.

This year's Wild & Wondrous West Virginia calendar is a love letter to the marvelous roadside attractions liberally sprinkled throughout our beautiful home state. I just want to share the images I created for our 2022 calendar and tell you a little about the places that inspired them.
Green Bank Observatory - Green Bank, WV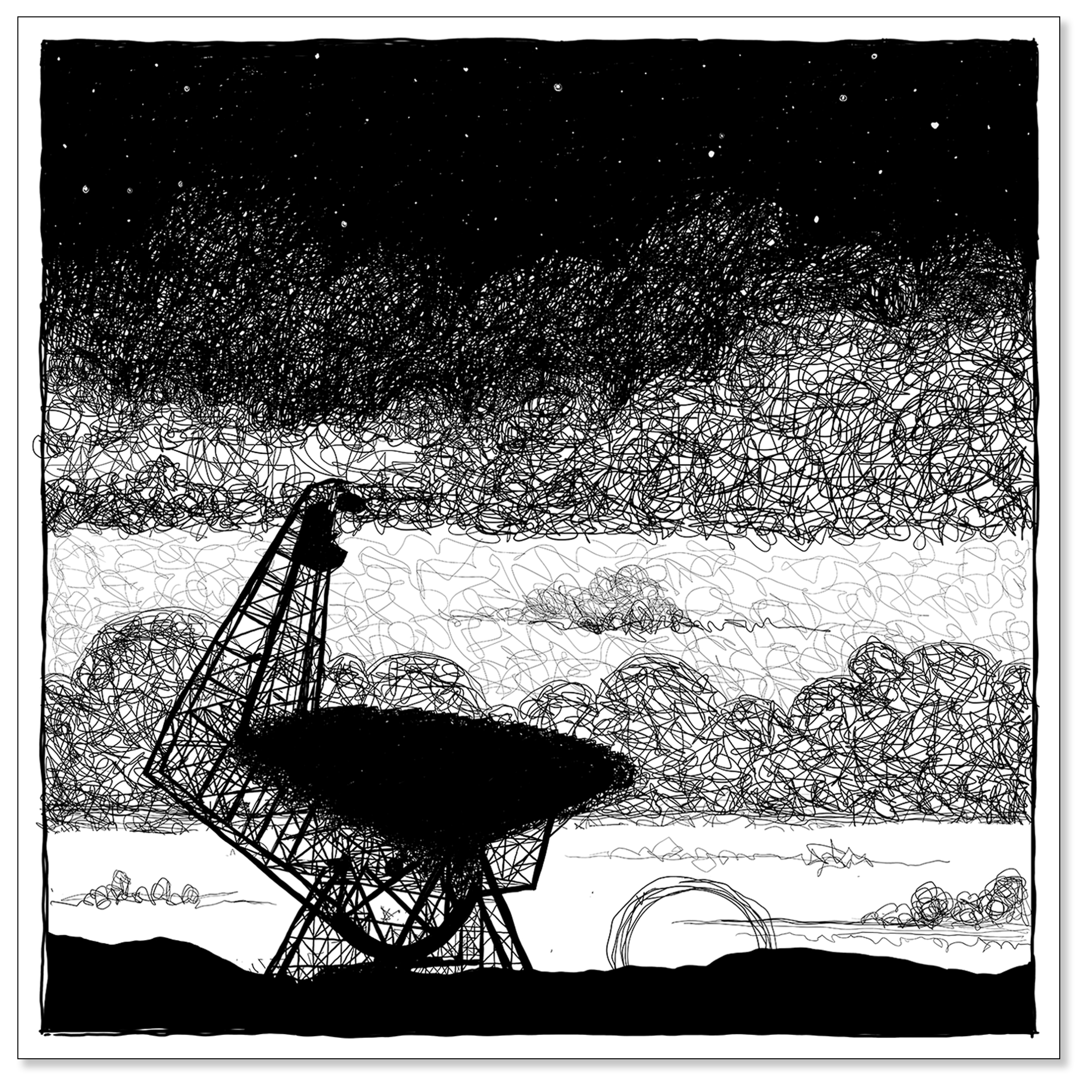 Tucked back in the eastern hills of WV, Green Bank Radio Telescope and Observatory is a must see for folks who are interested in the study of space or just want a few hours completely off grid. Because the Observatory's equipment operate best without interference from cellular signal or WiFi frequencies, the community of Green Bank is a complete dead zone for your smart phone. The Observatory campus includes a science center and multiple radio telescopes; tours take you up close to the telescopes and guides fill you in on all the amazing work the Observatory's scientists are doing to explore the unknown reaches of space. It's been almost 20 years since my husband and I spontaneously made our way to Green Bank, but it ranks right near the top of my list of Most Favorite Smile Drives.
World's Largest Teapot - Chester, WV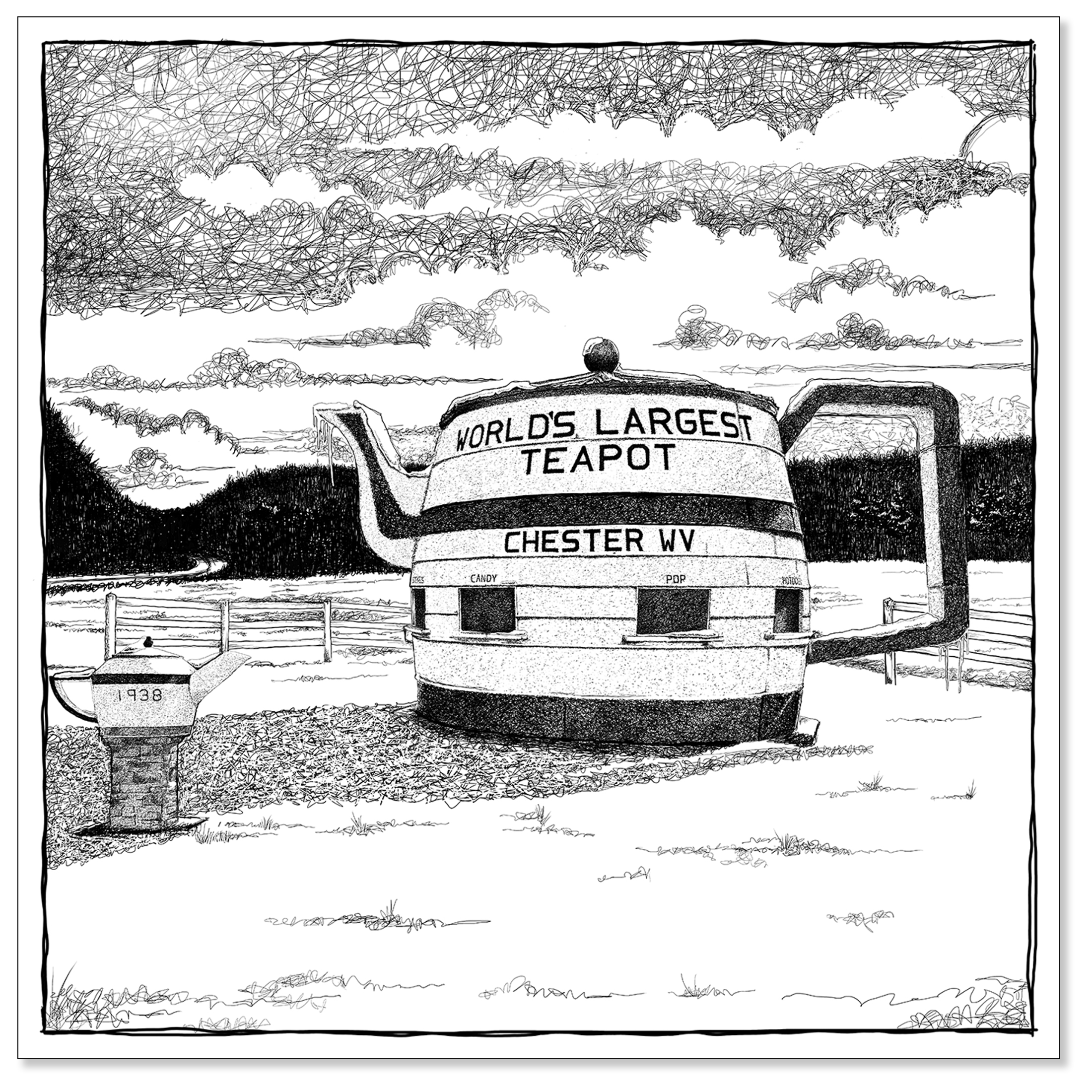 Located in WV's Northern Panhandle,The Chester Teapot is one of those darling sites seemingly created with the sole intention of providing a spot to pull over and rest for weary travelers. During warmer months, the teapot is open and operates as a concession stand, offering snacks and cold drinks.
Lake Shawnee Amusement Park - Princeton, WV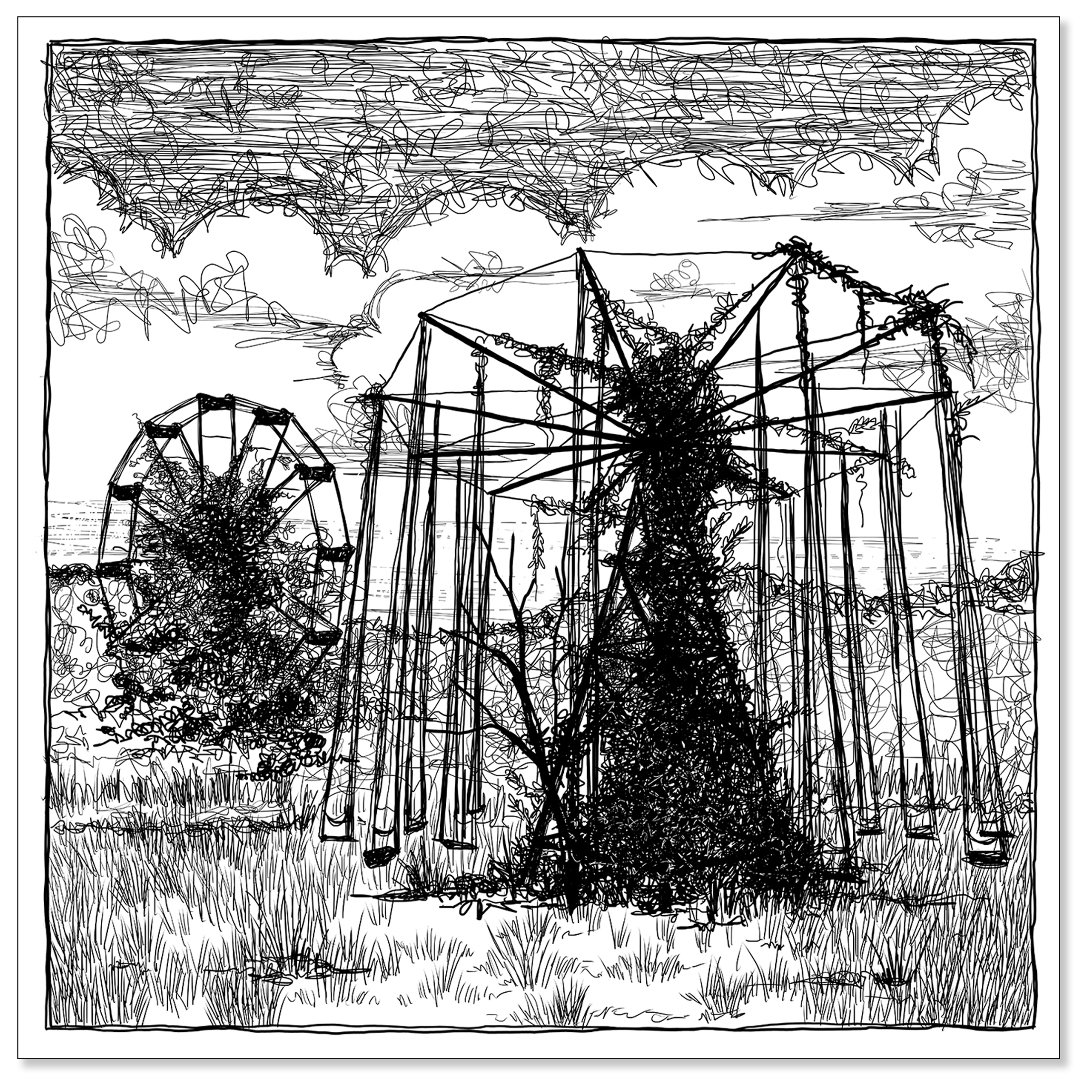 If the horror genre is to be believed, no good can come from building atop ancient burial grounds or the sites where white settlers and American Indigenous Peoples met in conflict. Lake Shawnee Amusement park was built as a leisurely distraction for the area's coal miners and their families; unfortunately, on the same land where Shawnee people were killed in a skirmish. After a series of accidental deaths on park rides, Lake Shawnee closed its gates for good in 1966. Fifty-five years later, the kiddie swing and ferris wheel still stand, ghostly and covered in vines. The park is privately owned, so make an appointment before you make the trek to check out this spooky spot.
Moundsville State Penitentiary - Moundsville, WV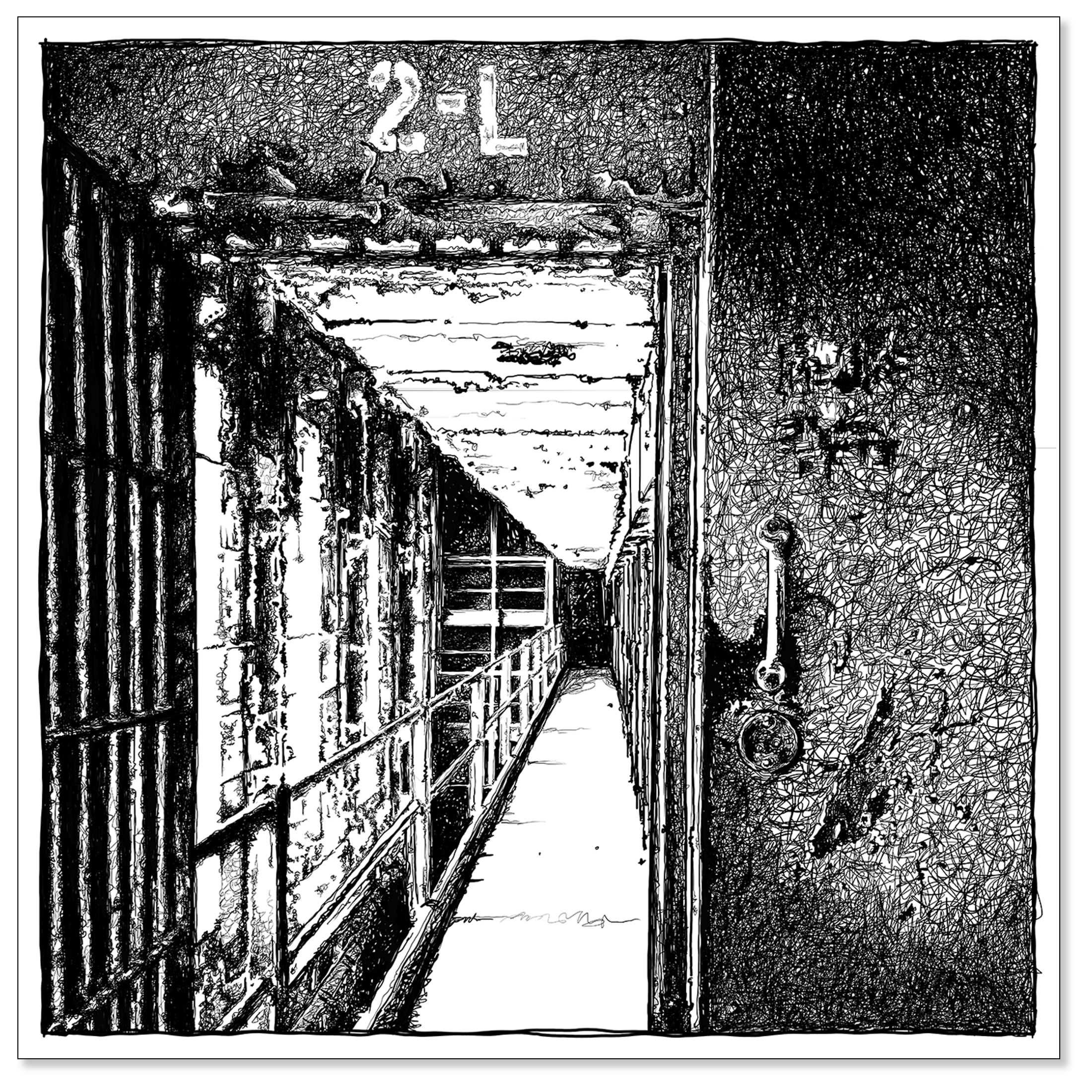 The penitentiary in Moundsville operated as an actual state prison for almost 140 years. During those fourteen decades, over 90 men were executed within (most by hanging). The prison also saw many brutal riots - the most infamous of which occurred on New Year's Day of 1986. Several correctional officers were taken hostage and three inmates died during the two-day insurrection. The prison was decommissioned in 1995, and is now privately owned and available for tours, escape room experiences, and even ghost-hunting expeditions. The prison has appeared in books, movies, and television shows - most notably appearing as Shawshank State Prison in the show Castle Rock which is set in a fictional town in Maine in which many of Stephen King's stories take place.
The Ghost Town of Thurmond, WV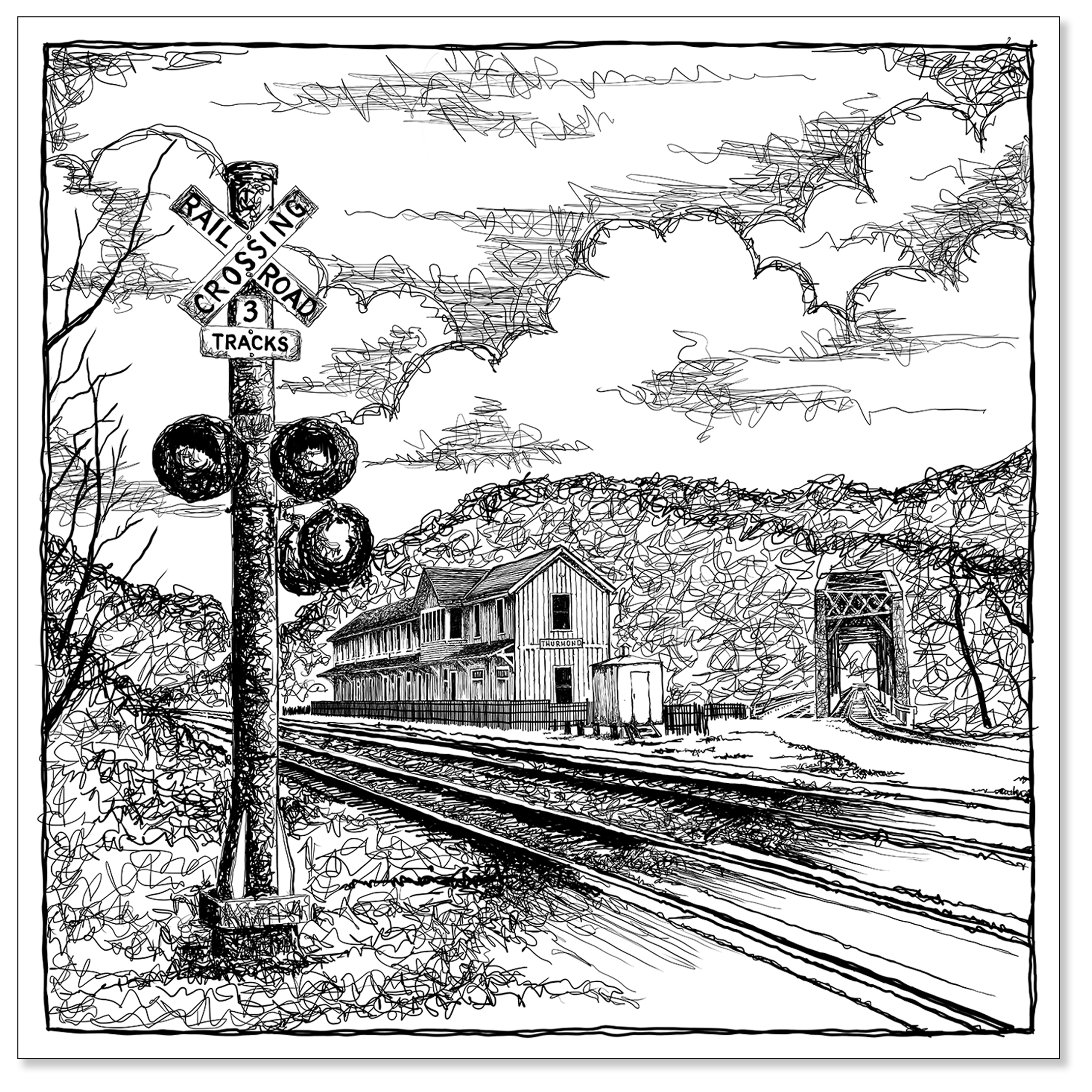 Once a bustling focus of West Virginia's coal industry, Thurmond could once boast that more coal passed over its rails than of many larger cities on the East Coast. As the coal industry dwindled in The Mountain State, so did the town of Thurmond's population. Only a handful of people officially call Thurmond home nowadays. Now, Thurmond is largely owned by the National Park Service and is part of the New River Gorge National Park and serves as a put-in spot for several of the local whitewater rafting companies. Thurmond may look familiar to those who've ever seen the movie Matewan - a critically-acclaimed film which chronicles the violent events of the Mine Wars of the 1920s.
Camden Park - Huntington, WV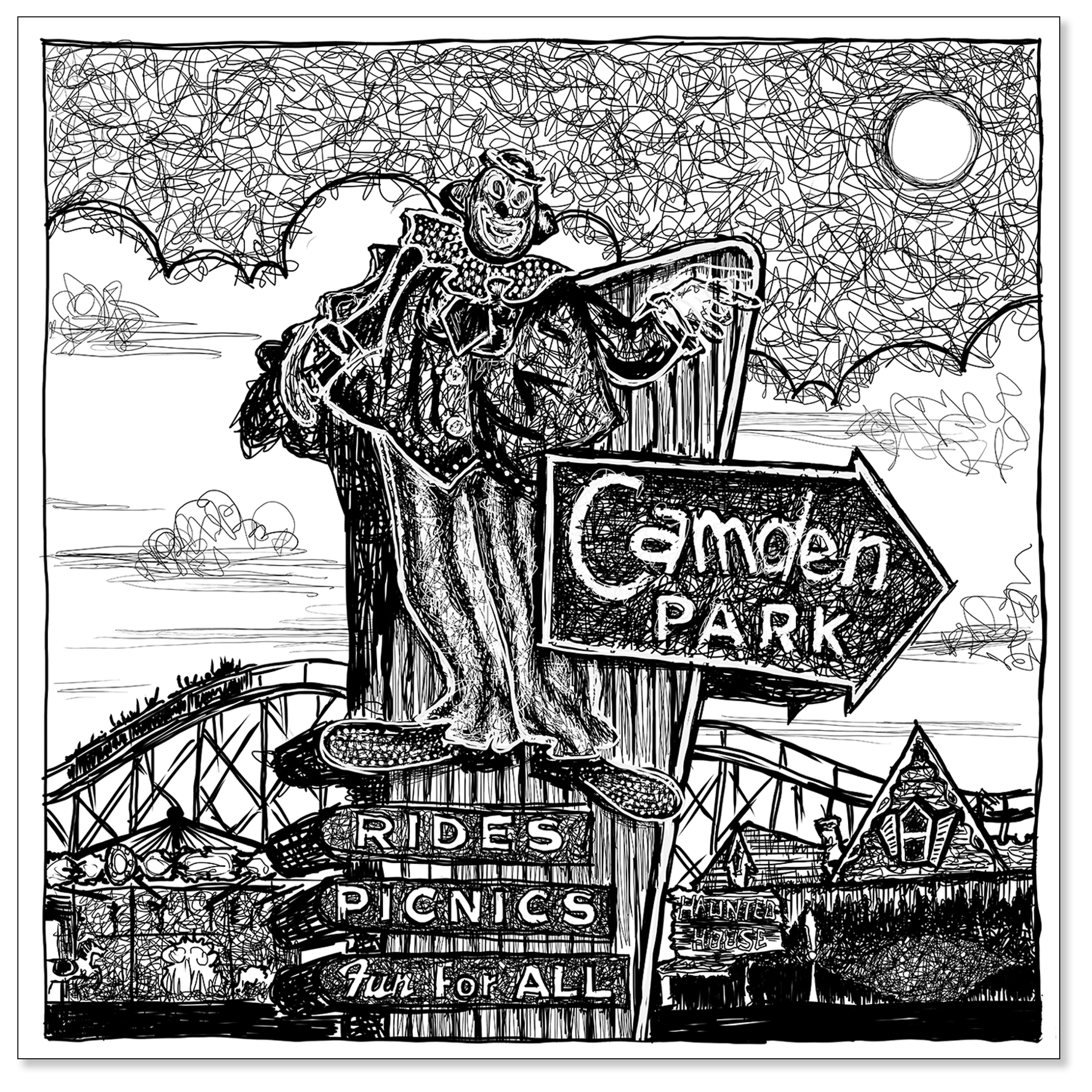 Summer wasn't summer without a trip to Camden Park when I was a kid. Many of my trips were taken with my fellow campers from the YWCA summer day camp. My favorite rides included the Skyliner (which offered a slow and easy aerial tour of the park), the bumper cars (which burned down a few years ago), and the Big Dipper - a 110+ year old wooden roller coaster that will bump and rattle squeals of delight out of children and adults of any age.
The Mystery Hole - Ansted, WV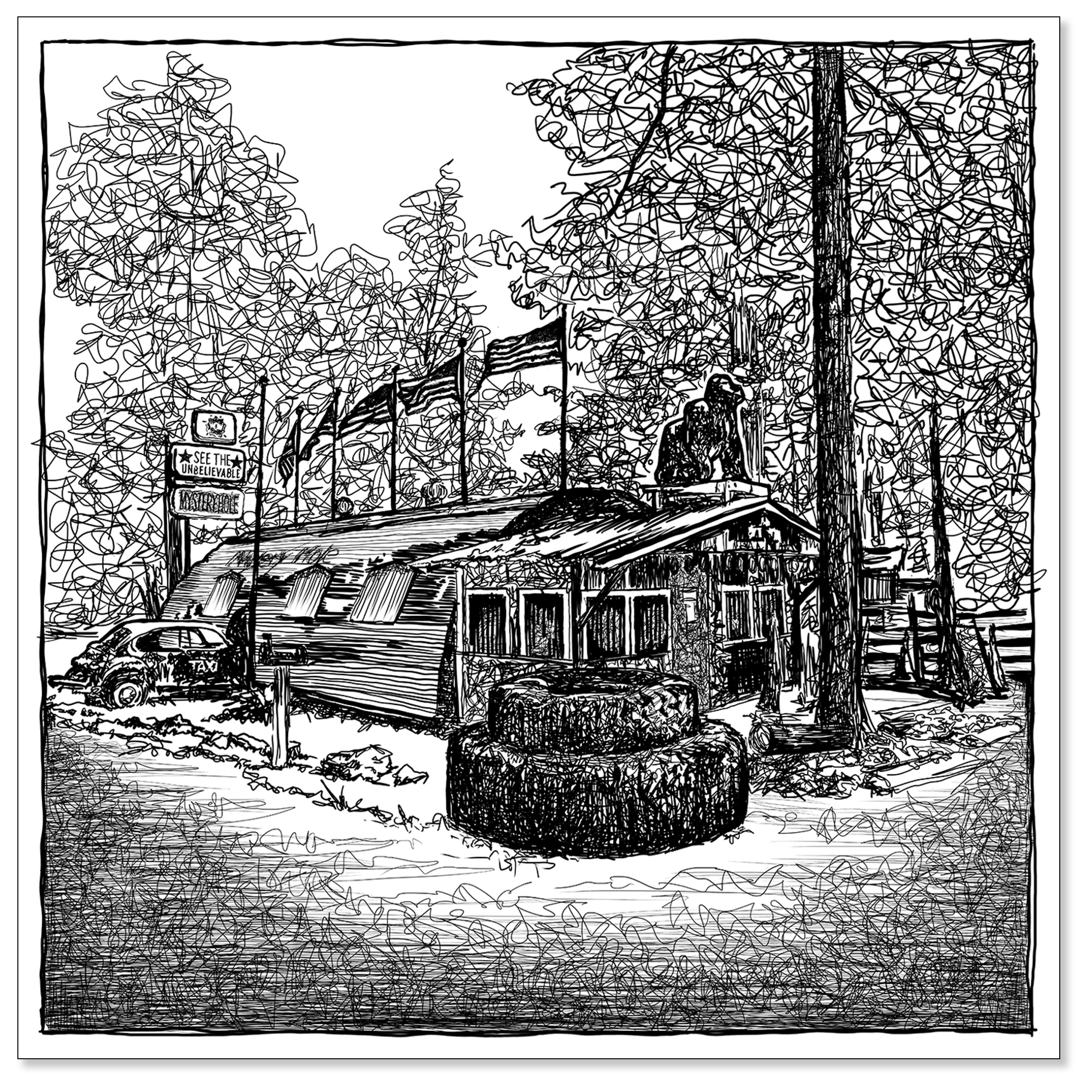 When visiting the newest National Park, I can't recommend a trip to The Mystery Hole highly enough! The Mystery Hole is just a short drive from the New River Gorge Bridge and Fayetteville, WV. Arrive prepared to be amazed and confused - the laws of physics seem to be suspended once you've passed over the threshold into this delightful roadside attraction. Don't forget to grab a bumper sticker on your way out, a must-have for natives and world-travelers alike!
Hillbilly Hotdogs - Lesage, WV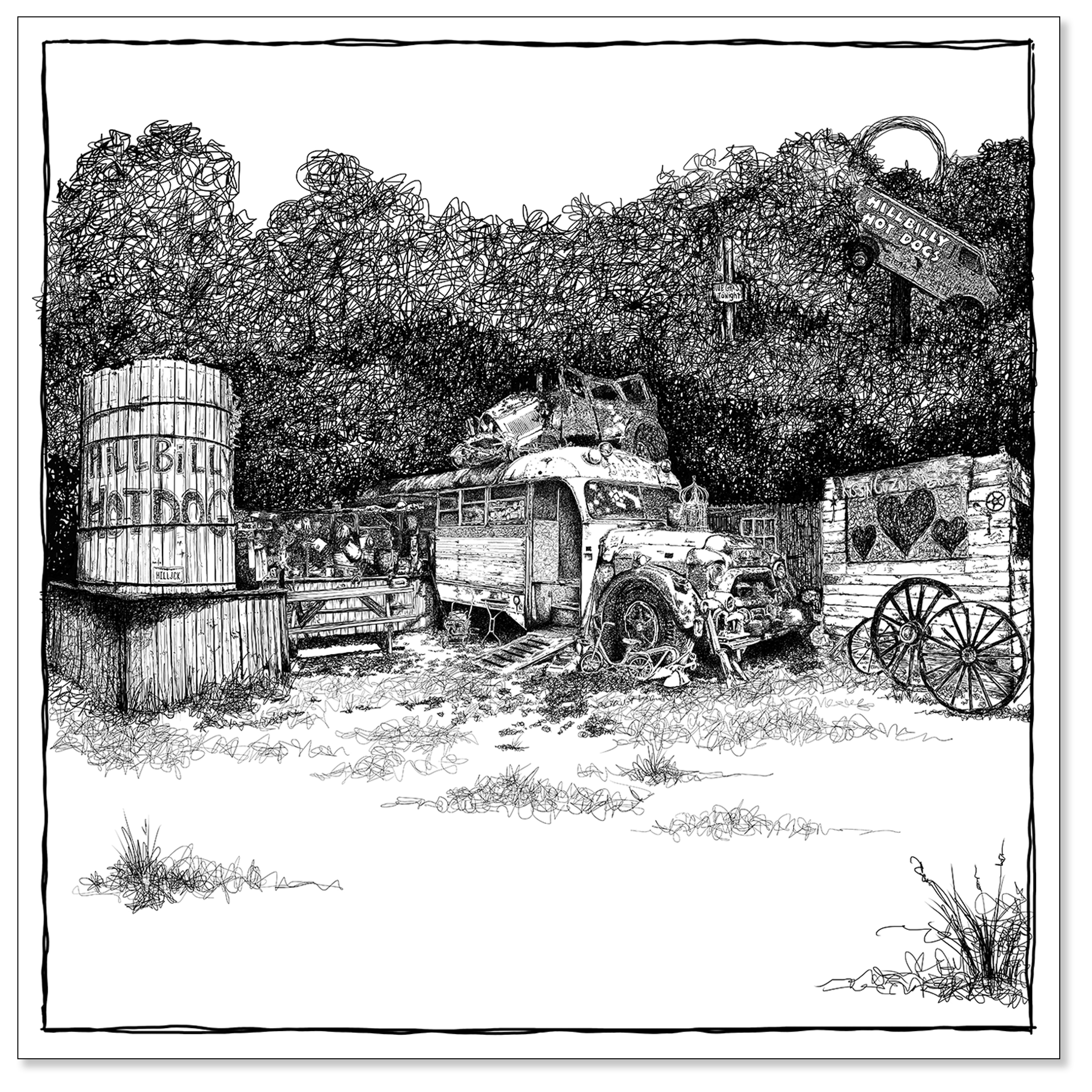 Just up the road from Huntington, WV, Hillbilly Hotdogs is a great place to stop, grab a signature hot dog, and spend some time just soaking up the atmosphere. Known worldwide for appearing on Guy Fieri's Diners, Drive-ins and Dives, and for the gargantuan Homewrecker ("Jalapeños, sautèed, peppers and onions, nacho cheese, habenero, chili sauce, mustard, slaw, lettuce, tomato, and shredded cheese, piled high on a 15-inch, 1-pound all beef weenie in a big 'ol bun!") hot dog; Hillbilly Hotdogs is a must-see for fans of hot dogs and hillbilly decor. While you're there you can eat inside an old school bus or even get hitched (or renew your vows) in their wedding chapel!
The Mothman Statue - Point Pleasant, WV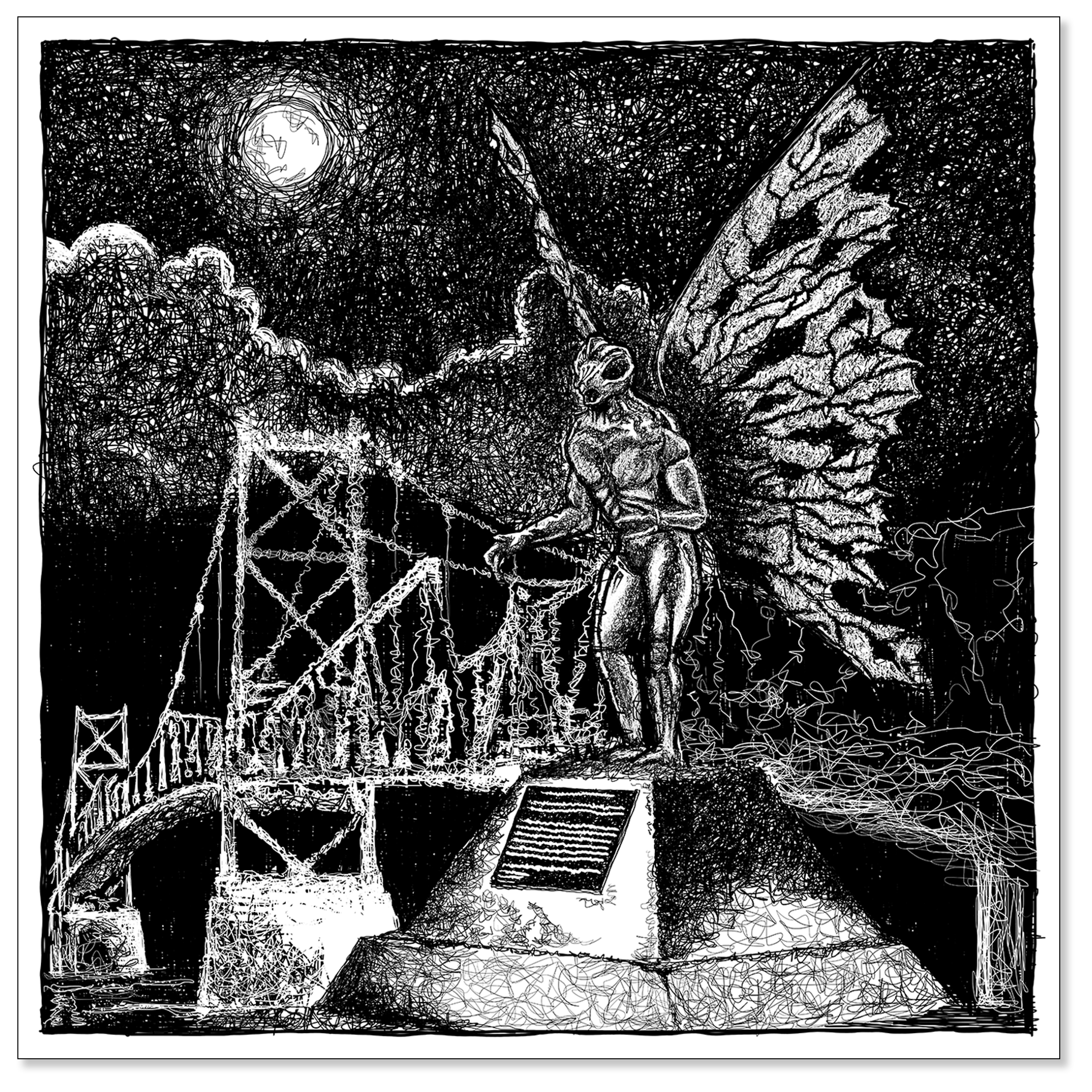 The Mothman might possibly be THE most famous West Virginian in the world. From November 1966 through December 1967, sightings of a humanoid creature with huge wings and glowing red eyes were reported around the town where the Kanawha River flows into the Ohio River. After the collapse of The Silver Bridge on December 15, 1967, The Mothman was never seen again 'round these parts until sculptor Bob Roach's statue was placed in downtown Point Pleasant - not far from where The Silver Bridge once stood. Now, every September, fans of the Mothman and cryptids in general flock to enjoy The Mothman Festival and wait in line to get a photo with the statue.
Trans-Allegheny Lunatic Asylum - Weston, WV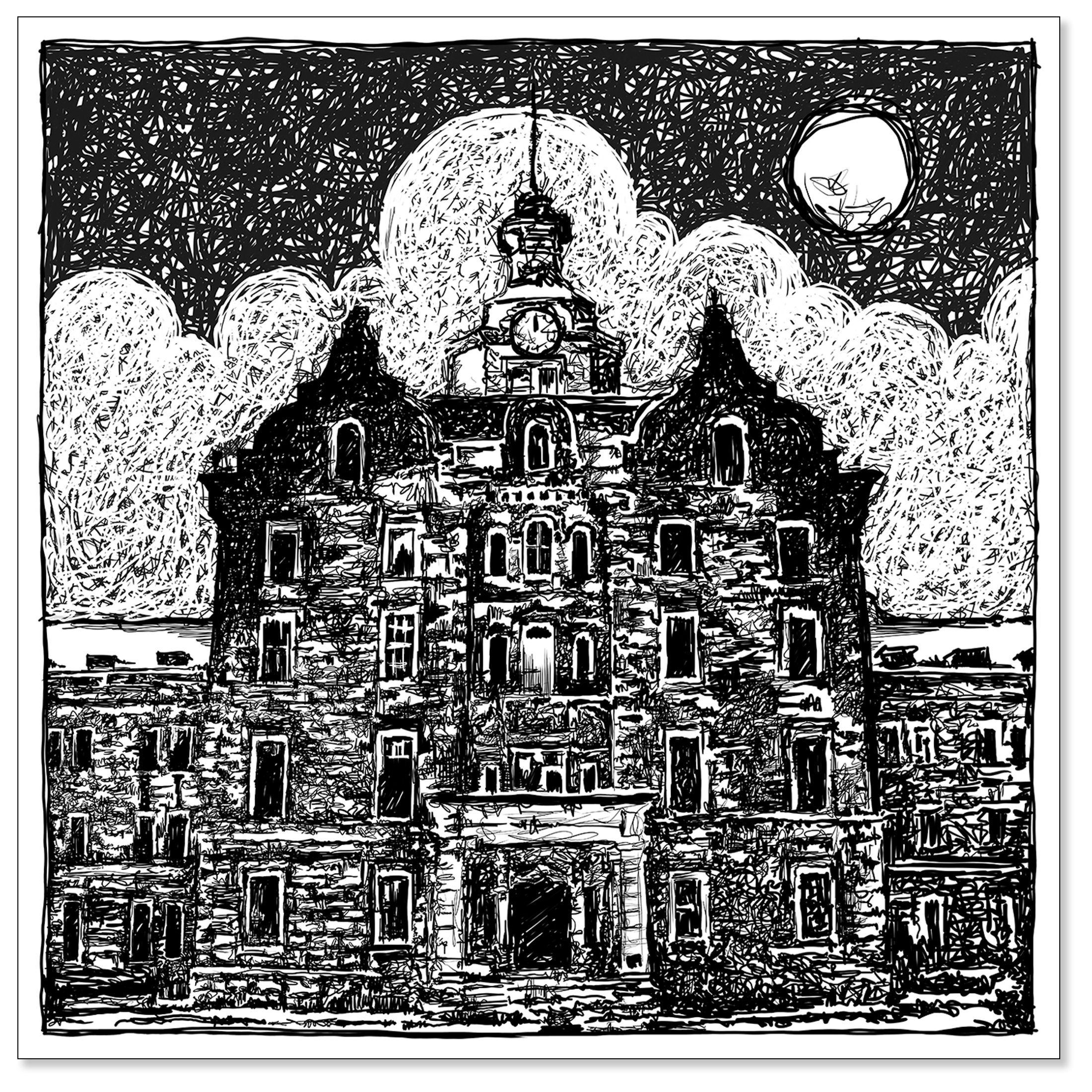 Originally established to house the mentally unwell (and the occasional inconvenient spouse), the hospital operated from 1864-1994. Reportedly haunted by the spirits of many unfortunate souls who once resided there, the Asylum now offers a variety of tours - including an overnight stay for those hoping to catch a glimpse of spirits still anchored to the site. There is also a museum on the grounds with several vintage medical devices on display.
Silver Run Tunnel, North Bend Rail Trail - Cairo, WV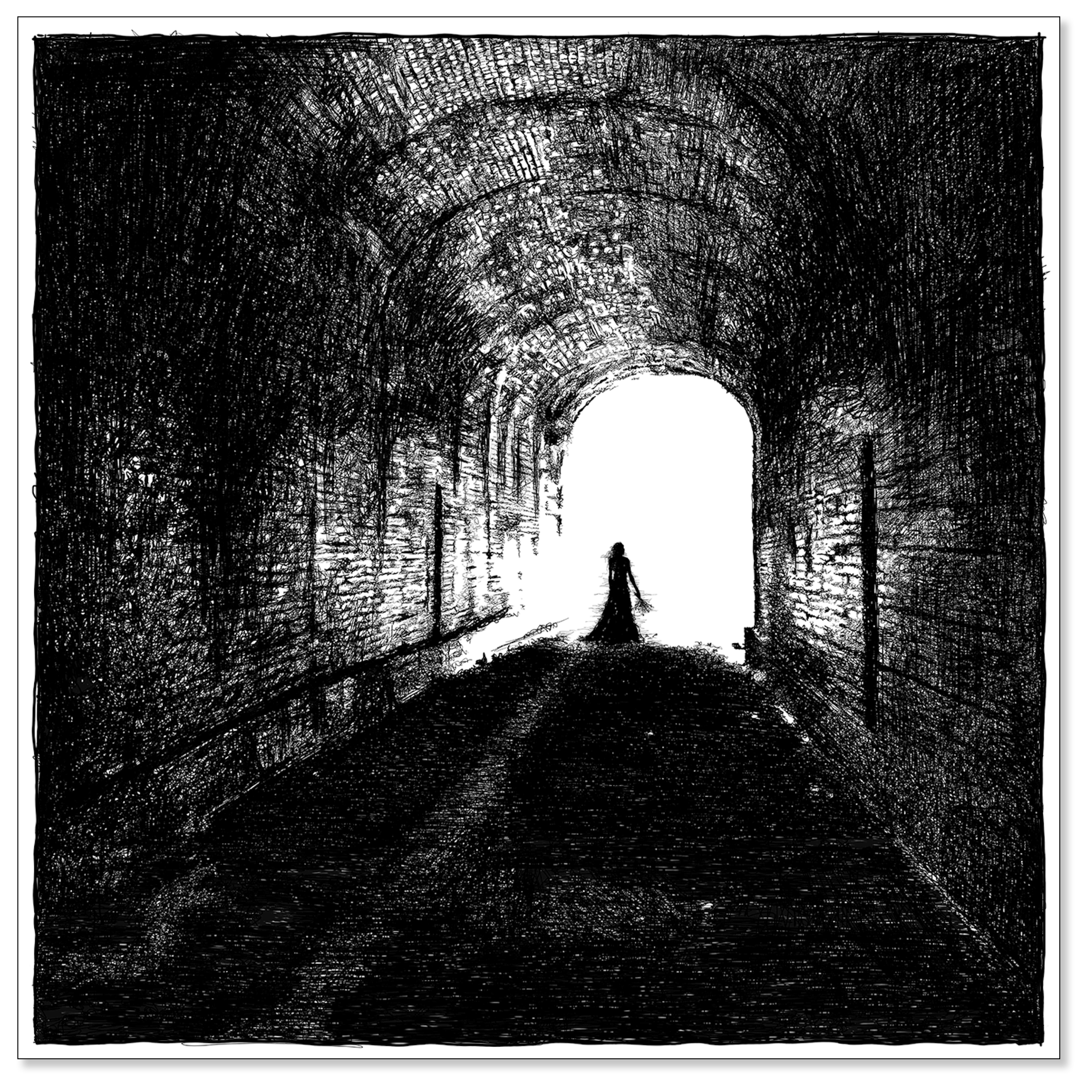 Once part of the vast network of rail lines that pass over and through West Virginia's mountains, The Silver Run Tunnel is now a hiking biking trail located just outside Cairo, WV. TH Number 19 tunnel is said to be haunted by The Lady in White - a ghostly female seen just outside the tunnel dressed for a wedding that never took place. Several train engineers reported seeing a woman at the entrance to the tunnel, and even attempting to signal and brake to avoid hitting the woman on the tracks. When the train would come to a stop, no sign of the woman could be found - she had disappeared into thin air.
Organ Caves - Ronceverte, WV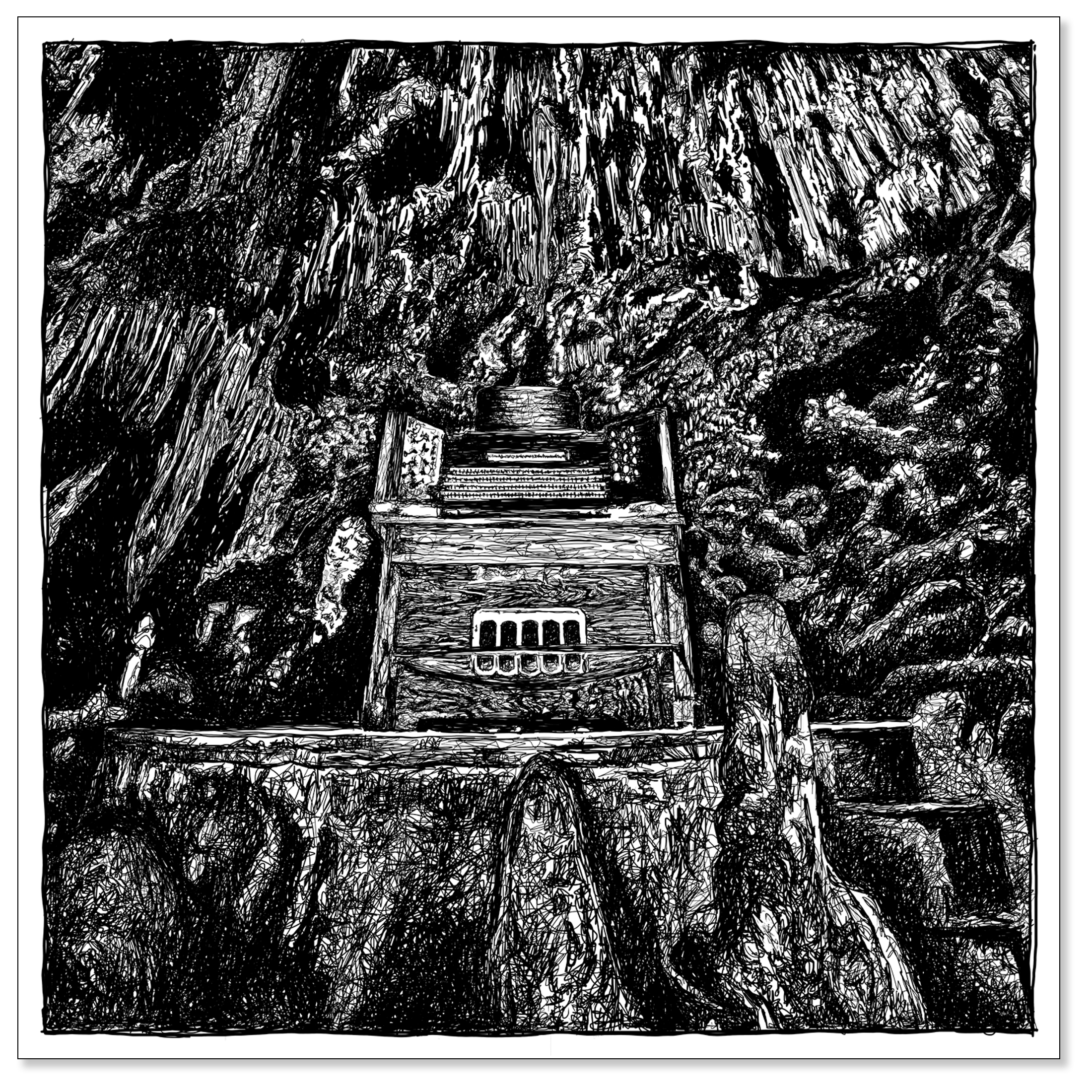 Part of a vast web of caves and caverns, Organ Cave is significant not only for its impressive display of stalagmites and stalactites, but for several pre-historic fossils found within its chambers. The cave offers tours and spelunking expeditions by appointment.
Click here to purchase the Wild & Wondrous WV 2022 Calendar,