Top 5 January Author Birthdays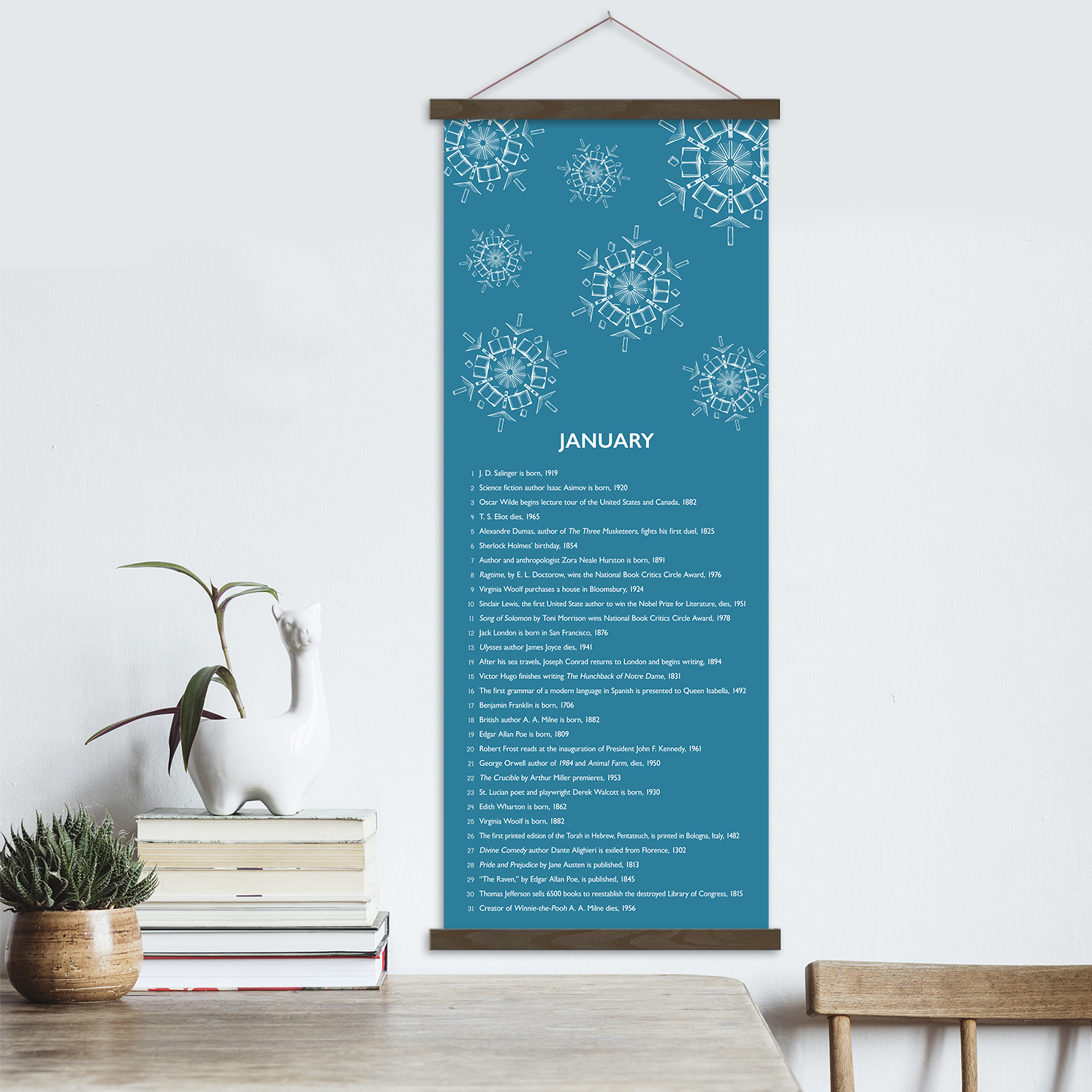 The month of January calls for fresh beginnings and new ideas. Despite popular belief, celebration doesn`t have to end after the Christmas season. For literary fanatics, author birthdays serve as an important date of remembrance. Here are our top five authors born in the month of January along with some of our art prints that recognize them.
January 1st - J. D. Salinger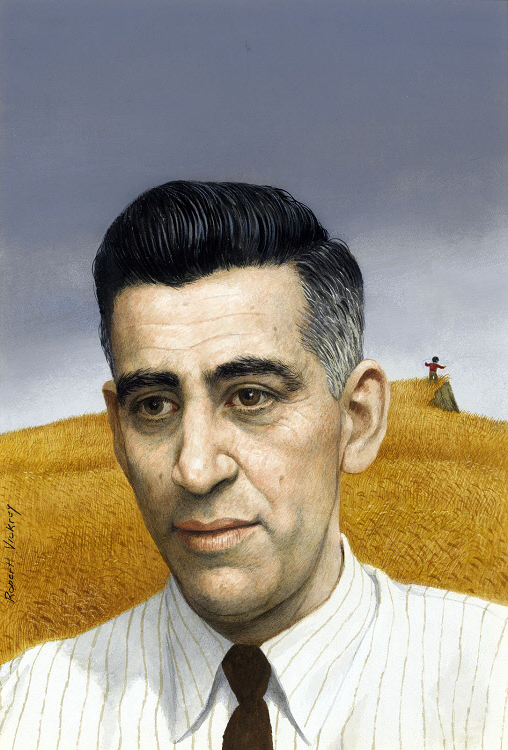 Born January 1st, 1919 in Manhattan, NYC, J.D. Salinger is a classic American author most well-known for his renowned novel The Catcher in the Rye. Whether you have encountered this book in a classroom or at home, The Catcher in the Rye is an American staple in young adult fiction. Also famous for writing short stories, Salinger began submitting and publishing before his draft into World War II. The young Salinger arrived to Europe on Utah Beach on D-Day and served until 1946 overseas, all the while working on short stories. After returning to the U.S. and starting a publishing career, Salinger experienced fame when The Catcher in the Rye made its debut. Overwhelmed by public and media attention, Salinger retreated into reclusion in Cornish, New Hampshire where he lived and wrote until his death. Fun fact: J.D. was mostly a vegetarian for most of his adult life.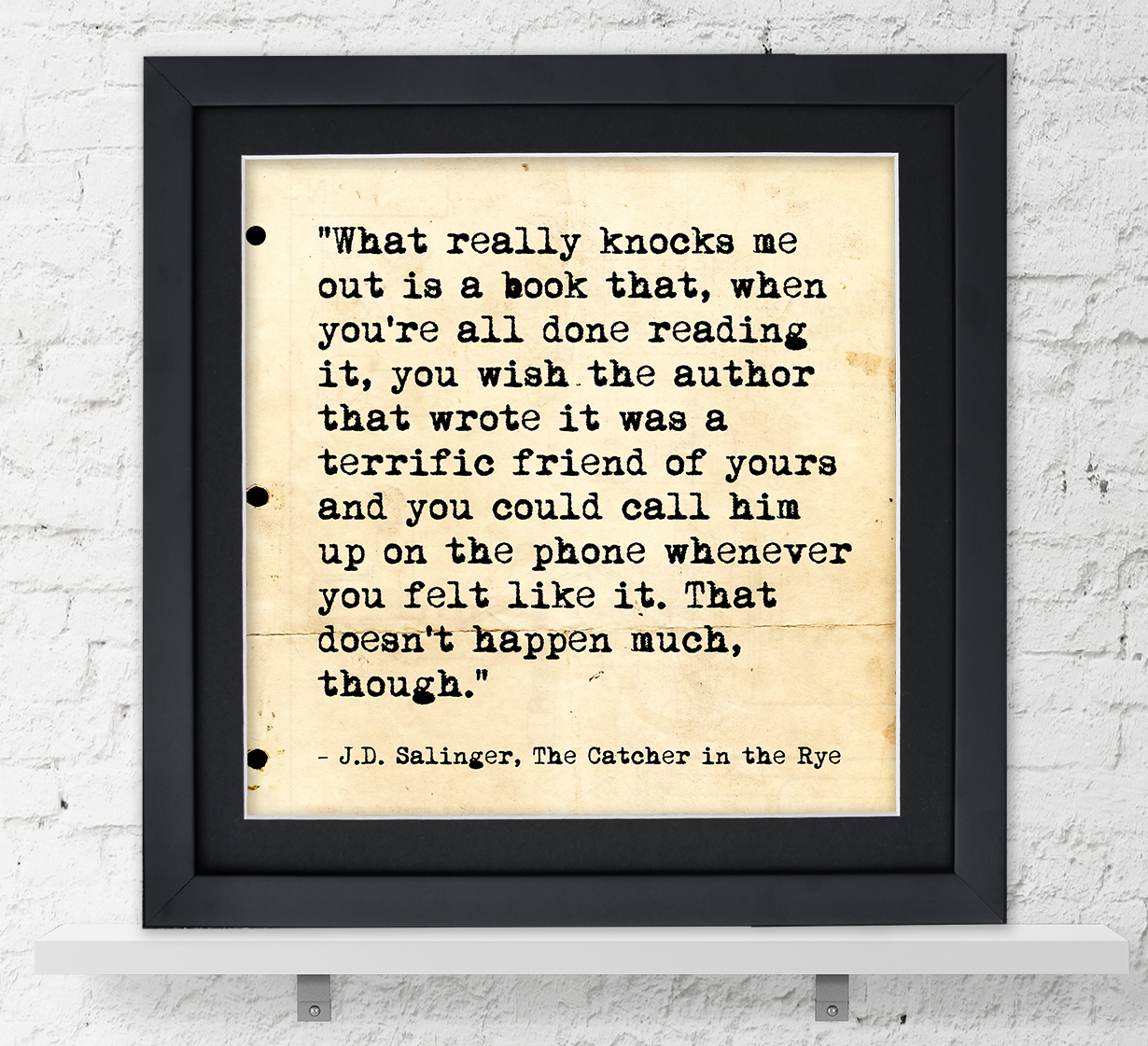 January 7th - Zora Neale Hurston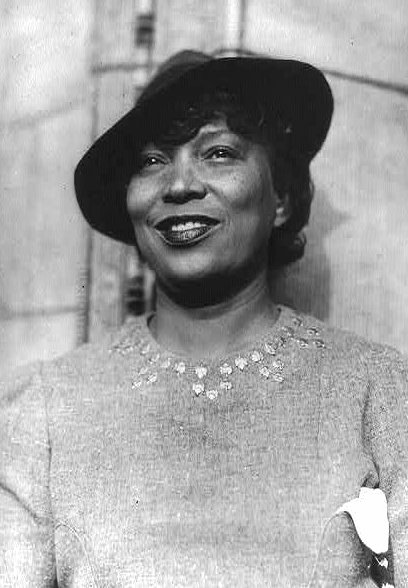 Born January 7th, 1891 in Notasulga, Alabama, Zora Neale Hurston is a classic American author who pioneered in African American Literature and anthropology. Zora portrays 20th century racial struggles in her famous novels such as Their Eyes Were Watching God and Moses, Man of the Mountain. Zora experienced a lengthy career that begins in the Harlem Renaissance among authors such as Langston Hughes and Wallace Thurman. Publishing an array of work, Zora dived into writing plays, novels, and collections of African American folklore. After receiving a Guggenheim Fellowship to support her research of culture, Zora spent time doing research in Jamaica and Haiti. Following Hurston`s death, the author faded into the background until Alice Walker later reignited interest with her publication of "In Search of Zora Neale Hurston." Fun fact: Zora was the sixth child of eight children to her parents John Hurston and Lucy Ann Hurston.
January 12th - Jack London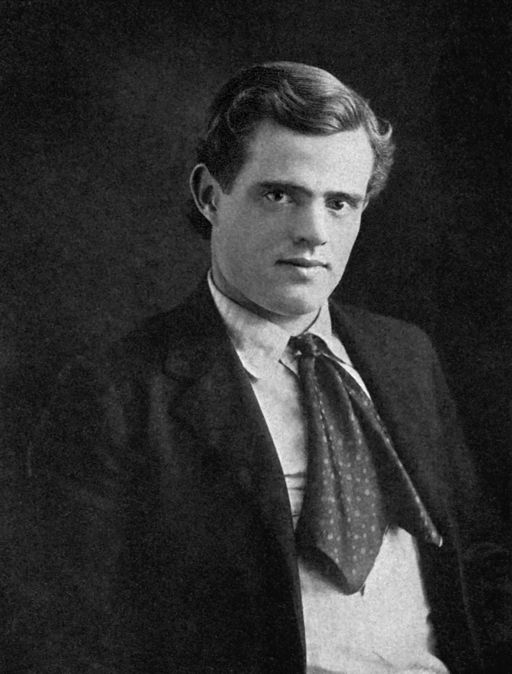 Born January 12th, 1876, Jack London is an American novelist, social activist, and journalist. Part of "The Crowd", a literary group in San Francisco, London`s fiction and nonfiction covers a wide range of topics from class issues to the Klondike Gold Rush to science fiction. With novels such as The Call of the Wild, The Iron Heel, and White Fang, Jack London experienced fame and fortune during his writing career. Fun fact: You can visit "Jack London`s Rendezvous" Heinold`s First and Last Chance Saloon in Oakland California, a saloon where young Jack frequently visited to study during grade school.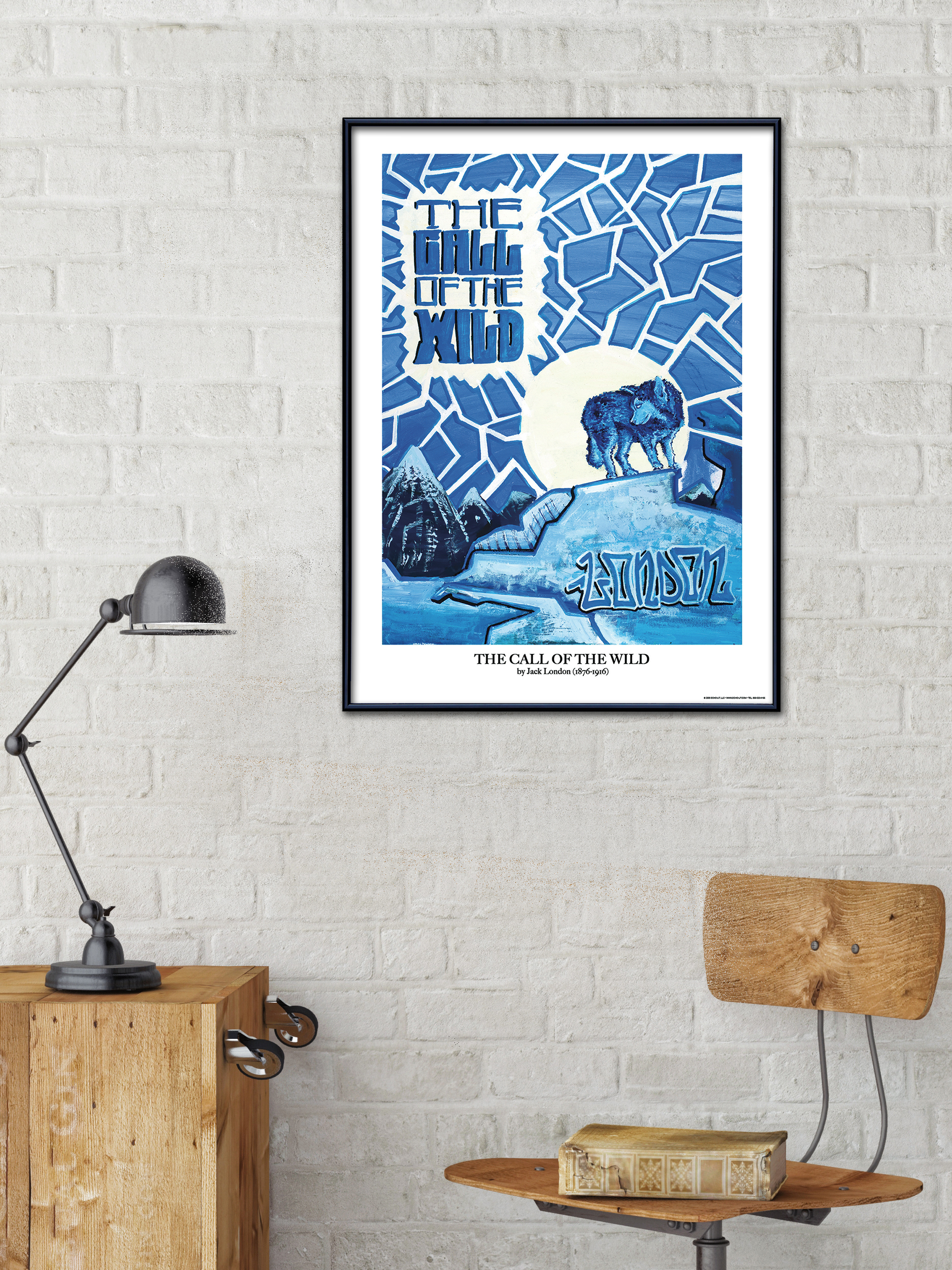 January 19th - Edgar Allan Poe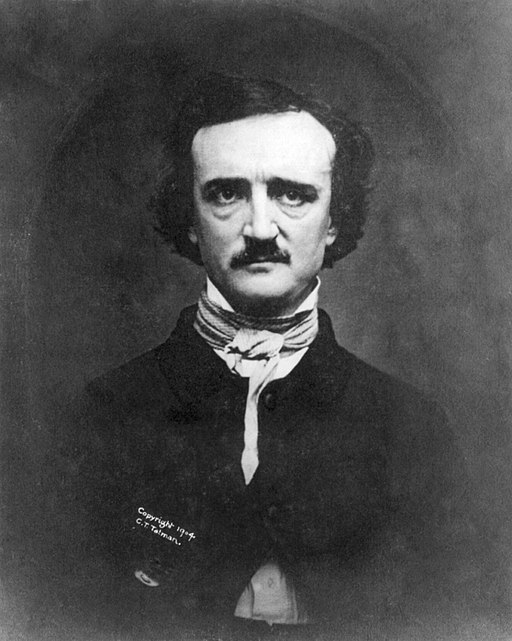 Despite this author`s popularity as an October figure, Edgar Allan Poe was born in Boston, Massachusetts on January 19th, 1809. Writer, editor, and literary critic, Edgar Allan Poe`s name is engraved in the history of literary Romanticism, the popularization of short story, and the creation of detective fiction in the United States. Unfortunately, Poe`s talent did not save him from a difficult life. Poe experienced poverty as a solo writer and also lost his parents and young spouse to untimely causes. However, Poe did experience some success in his publications, with poems such as "The Raven" instantly capturing audiences although he only received $9 for the work. Fun fact: Both of Poe`s parents were actors, and his name may draw from the Shakespearean play King Lear, in which the Earl of Gloucester`s son is named Edgar.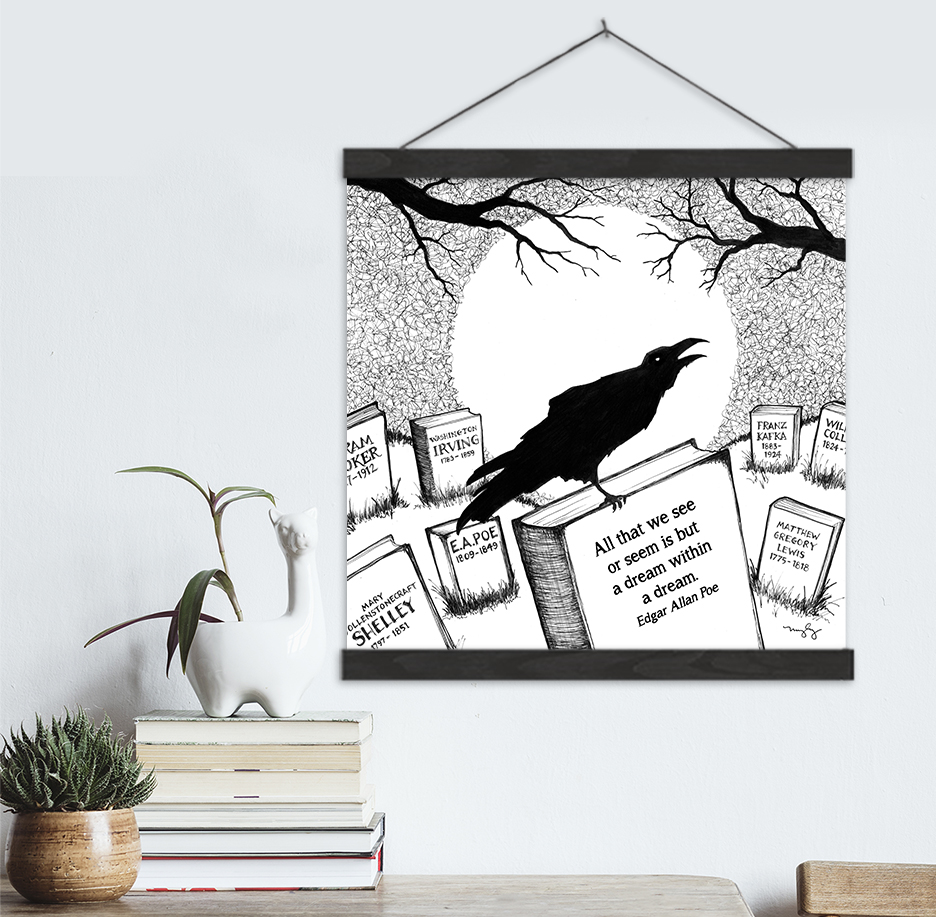 January 25th - Virginia Woolf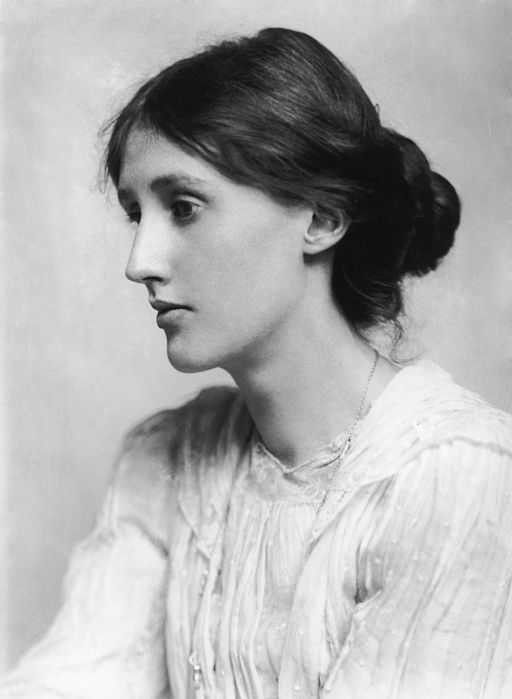 Born the 25th of January, 1882, Adeline Virginia Woolf arrived in the world in South Kensington, London, United Kingdom. An English writer, Woolf`s Essay "A Room of One`s Own" is quite possibly one of the most influential works for women`s rights in the 20th century. Woolf also promoted the use of stream of consciousness in her works as a literary device.Virginia Woolf and her husband Leonard Woolf created the notable Hogarth Press in 1917, a publication company dedicated to the work of Woolf, the Bloomsbury Group, psychoanalysis, and translative work. Woolf`s novels include Mrs. Dalloway, To the Lighthouse, and Orlando. Woolf`s essays, short stories, and novels inspired much feminist thought to come. Fun fact: Virginia Woolf thought of herself as an awkward introvert.