The OG: Mary Wollstonecraft Shelley
For elder goth gals like myself, October and the lead up to Halloween are often thought of as the High Spooky Season. While I and my kindred spirits slink around gathering wispy branches and noting the lovely and changing phases of the moon, we are all put to shame by the OG (original goth) Mary Wollstonecraft Shelley.
Here are ten interesting and creepy facts about Mary Shelley. Even sans black lipstick, she was a Dark Gothic Queen and well ahead of her time in so many ways. She deserves a place of honor on every gothling's Halloween altar.
Mary was a born to intellectual superstars of their day. Her father William Godwin was a political philosopher, her mother Mary Wollstonecraft Godwin was also a philosopher and one of the foundational foremothers of feminism. Philosophers don't generally make the pages of TMZ or Buzzfeed listicles these days, but in the late 18th century the world was still reeling from the revolutions in America and France and philosophical writings were in high demand. Her parents made public their decision to marry and live as equals - a radical concept considering women had fewer rights and protections than most zoo animals at the time.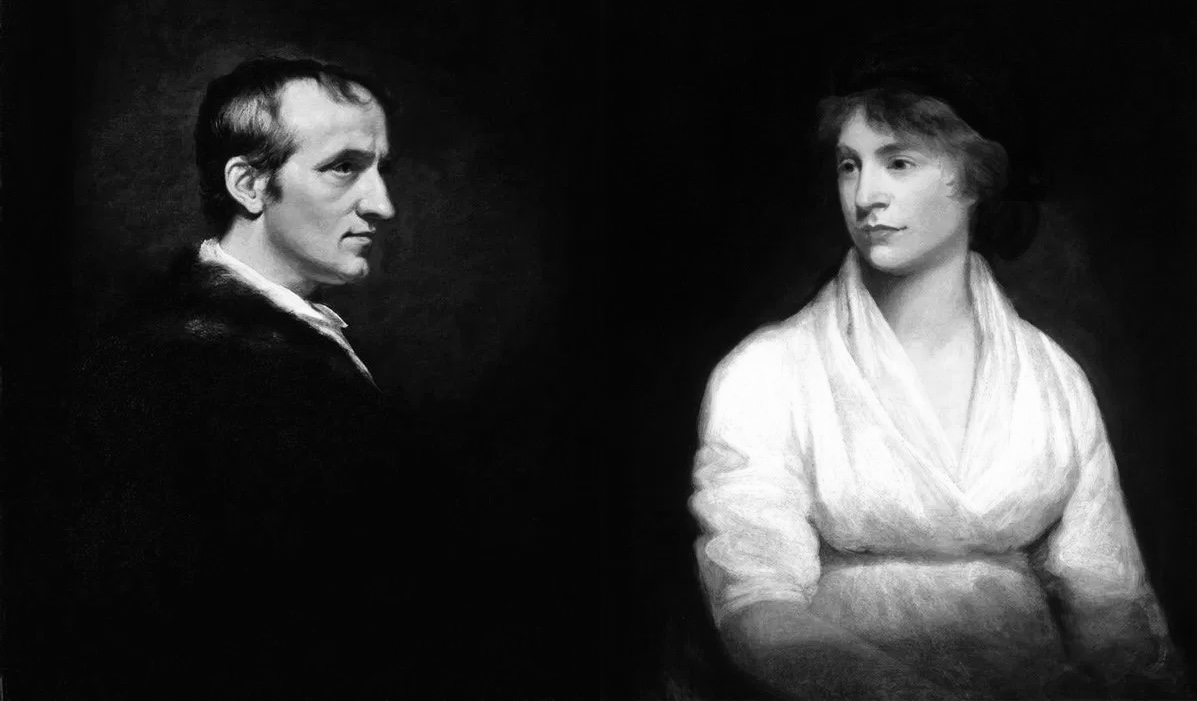 William Godwin and Mary Wollstonecraft Godwin
Mary Wollstonecraft Godwin died from postpartum complications before baby Mary was a month old. As a child, Mary spent a considerable amount of time at her mother's grave site. Mary said that she learned to write her own name by tracing the letters carved into her mother's gravestone. Like most girls of the time, Mary was not formally educated. Her father tutored her as a young girl, then she educated herself with books from her father's extensive library which she likely read while leaning against her mother's grave.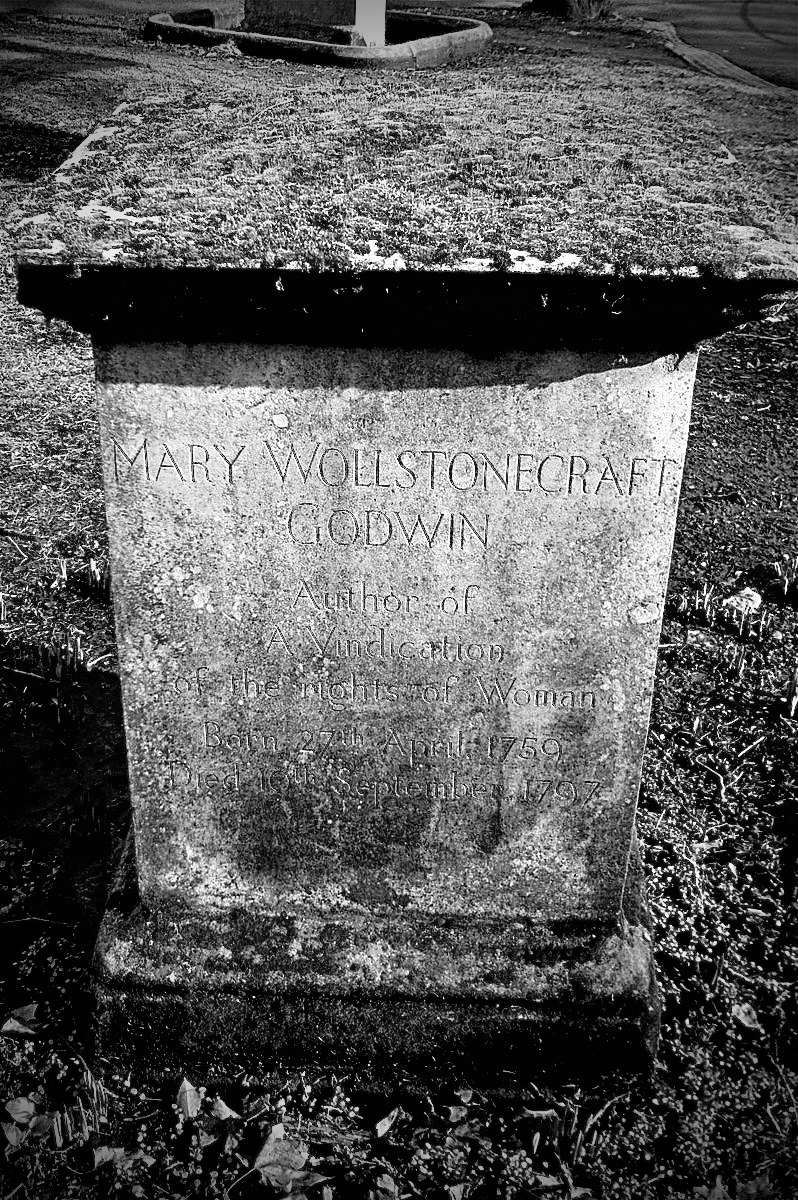 William Godwin's book Political Justice was considered with great regard, and young radical poet Percy Bysshe Shelley came to callin in hopes of studying with Godwin at the family home with the promise to pay off most or all of Godwin's debts in exchange for philosophical education. When Mary returned to her father's home after visiting Scotland, she and Percy met and fell in love - despite the fact that Percy was married, had a young daughter, and had effectively abandoned his family. Mary and Percy often met in secret at her mother's grave (of course). Mary declared her love for Percy on June 26, 1814. She was 16, Percy was 21. That day or the next, Mary abandoned her virginity to Percy. It is widely accepted that the deed took place at her mother's grave.
The phrase "get a room" feels appropriate, possibly.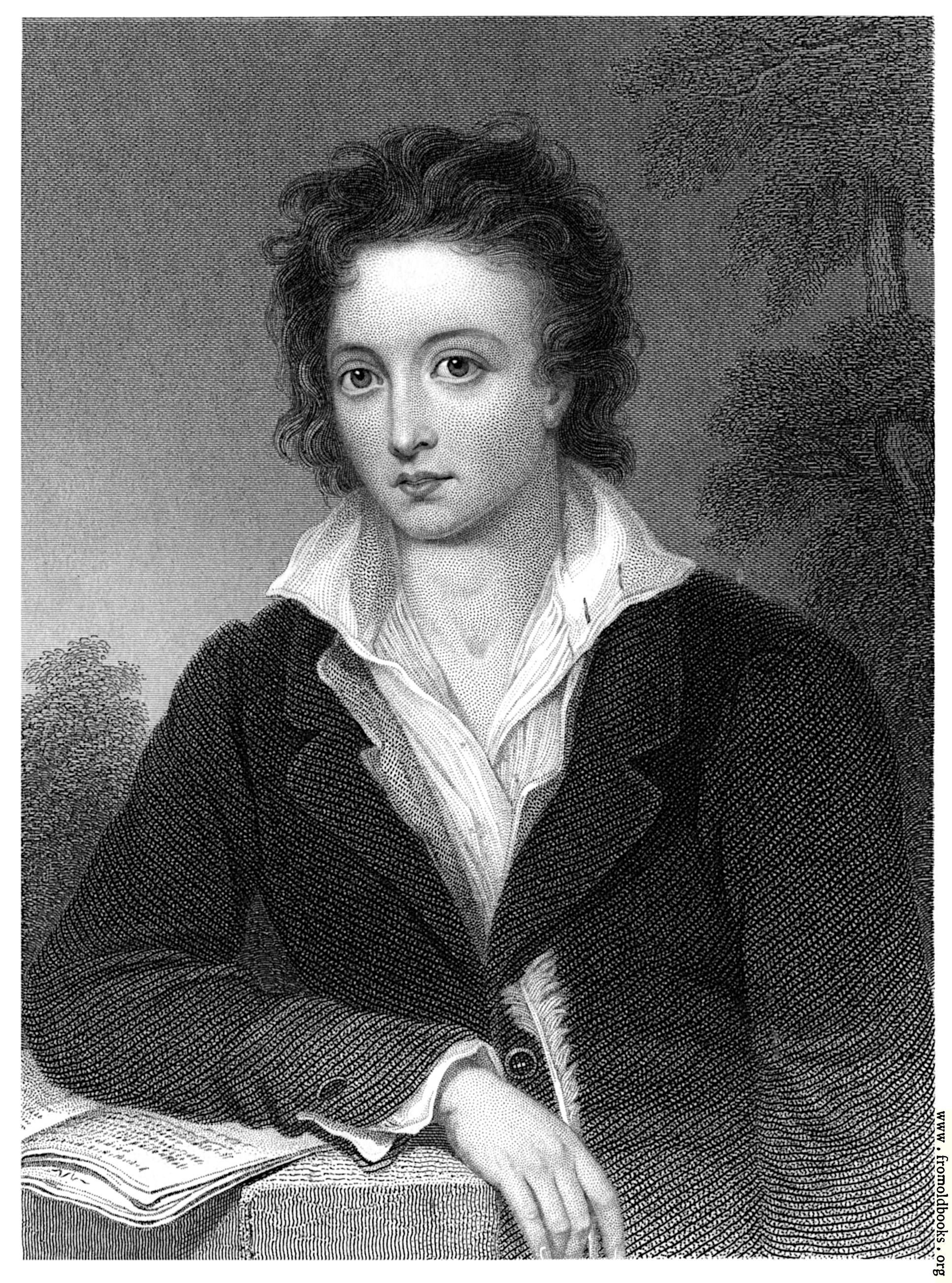 Percy Bysshe Shelley
It is unclear if Percy ever formally divorced his first child's mother, but despite his prior marriage and his first wife's pregnancy, Percy and Mary eloped on July 28, 1814. They left for France the same day, taking Mary's stepsister Claire Claremont with them. After traveling throughout France and Germany Mary, Percy, their infant son William, and Claire traveled to Lake Geneva, Switzerland for holiday. They took up residence at a house close to the estate where Lord Byron was staying. It was an unseasonably wet summer, so Byron, the Shelleys, Claremont and Byron's friend and physician often spent many rainy evenings in the library of Villa Diodati. The friends entertained each other with conversations about science, the occult, and by translating from Italian to English the multitudes of ghost stories found in the villa's library. One particularly dark and stormy night, the doctor suggested a contest - a challenge to write the best ghost story. Frankenstein and his creation were born that night, issued forth from Mary's dark and brilliant mind.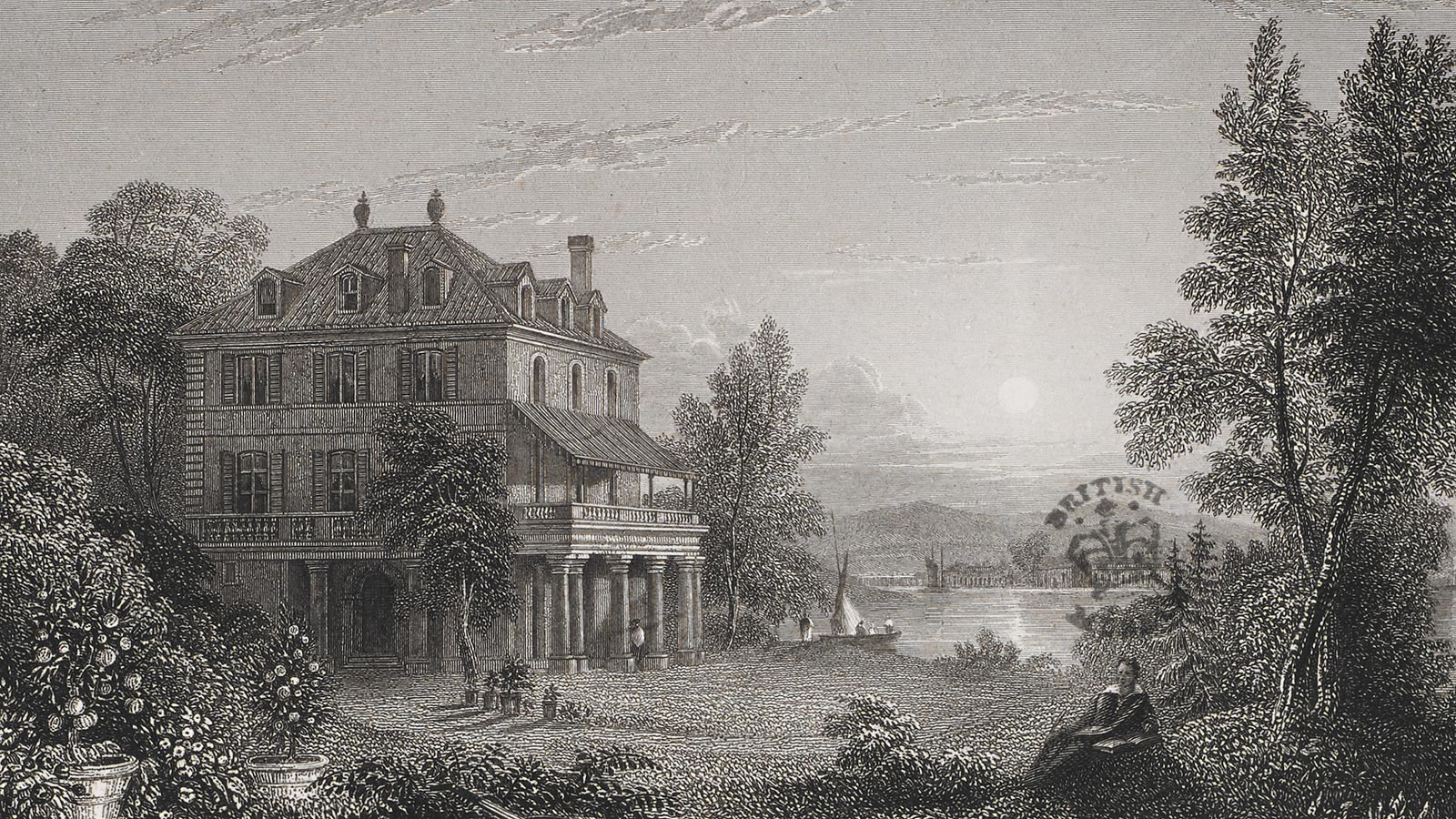 Villa Diodati
The first edition of Frankenstein; or, the Modern Prometheus was published and split into three volumes in January 1818. The anonymously published tale was widely attributed to Percy, in part because of the inclusion of his poem "Mutability" within the story. Mary was not acknowledged as the author until 1821 when the French edition of Frankenstein was published in 1821. She was credited as "Mme Shelley."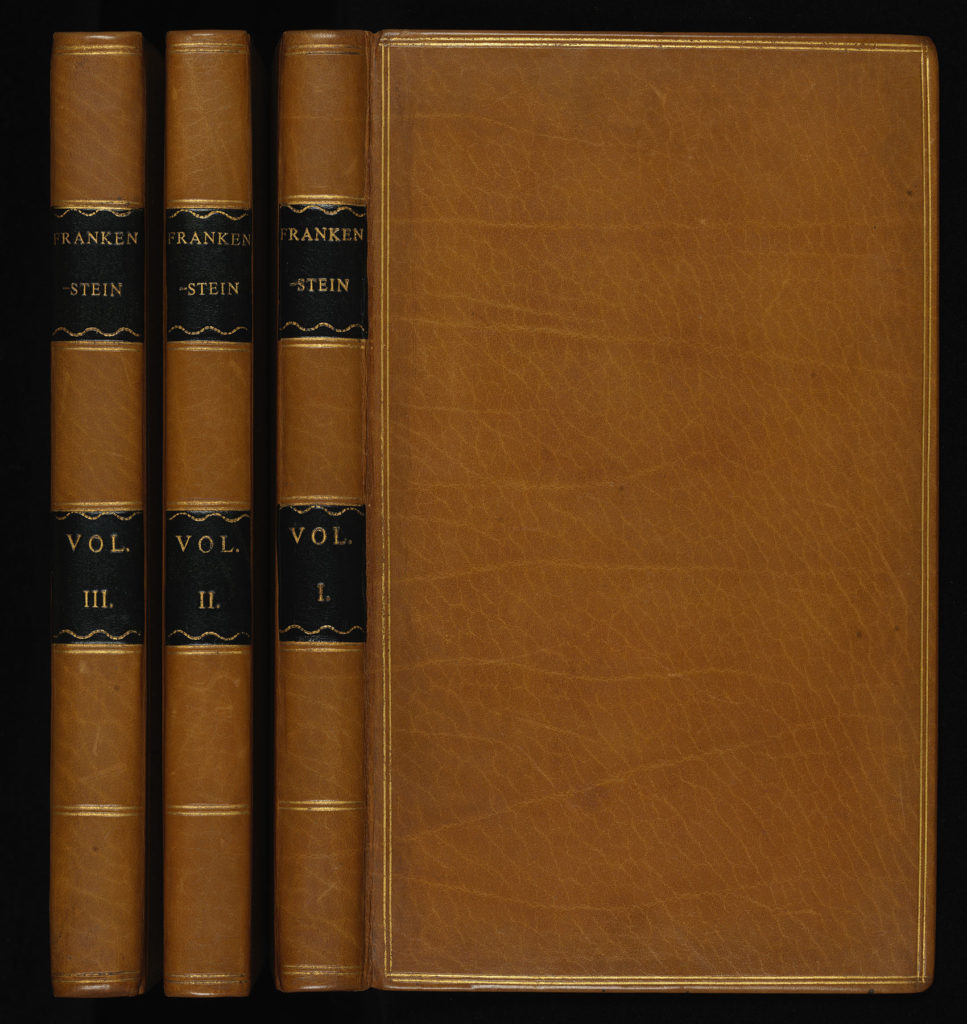 Mary received six author's copies of her book upon publication. She wanted to thank Lord Byron for his roll in inspiring Frankenstein, and attempted to deliver a copy of the first edition to him. She was so dedicated to maintaining the anonymity of the edition that she signed the book "to Lord Byron from the author." Percy later mailed the volumes to Byron; his accompanying letter reveals the secret of Frankenstein's true author to Byron.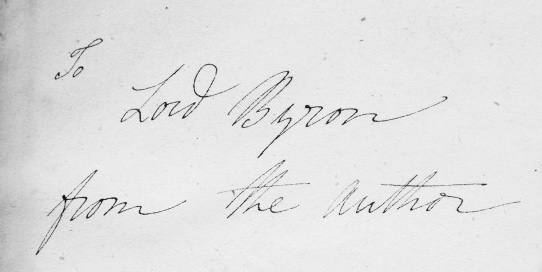 Frankenstein is generally considered one of the first science fiction stories ever written.
Frankenstein is the name of the doctor - not the monster. The doctor was named for Castle Frankenstein which Mary had visited shortly before arriving at Lake Geneva. During her exploration of Castle Frankenstein and the Rhein region of Germany surrounding it, Mary heard wild tales of an alchemist who conducted experiments there in the 17th century.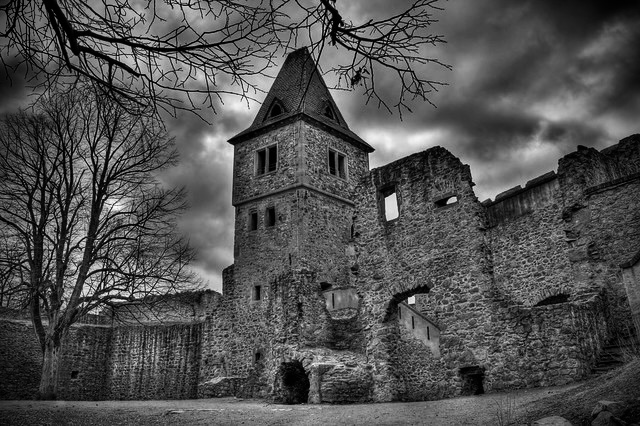 Castle Frankenstein
While Frankenstein is Shelley's most well known story, she wrote several other novels including The Last Man - an apocalyptic, dystopian science fiction tale of a world ravaged by the bubonic plague. It is considered the first of its genre even though it lacks the political overtones which are common in other dystopian stories such as A Brave New World and 1984.
Percy died in a sailing accident in 1822 off the coast of what is now Italy. His body and the bodies of the others aboard were not recovered until ten days after the accident. Percy's body was cremated and afterwards, his heart remained almost entirely intact and stone-like. It is thought that his heart was calcified when he contracted tuberculosis as a younger man. Mary collected his heart and kept in in a silk shroud which she kept with her for the remainder of her life. Upon her death, Percy's heart was found in the drawer of her writing desk.
While I wrote this list, I was struck and amused by the idea that Mary Shelley certainly doesn't fit the typical image of the modern goth. I felt it necessary to give her a little update - bring her into the modern era. So for my amusement and hopefully yours, I did a little quick and dirty makeover of Mary Shelley, the OG: