Strong as Stone. Colorful as Painting - My Oldest Sister
I come from a large, jumbled family with six siblings, and I'm smack dab in the middle of the line up. Five girls and two boys. We're a rag tag crew with as many differences as commonalities. Despite our many view points, the geography between us, and our hectic lives, one thing is certain--we love and respect each other with the strength of stone, and the color of a painting. I love my eclectic crew and I am proud to be taking up the middle seat. We're outspoken, intelligent, artistic, compassionate, stubborn, industrious, feisty, and deeply loyal.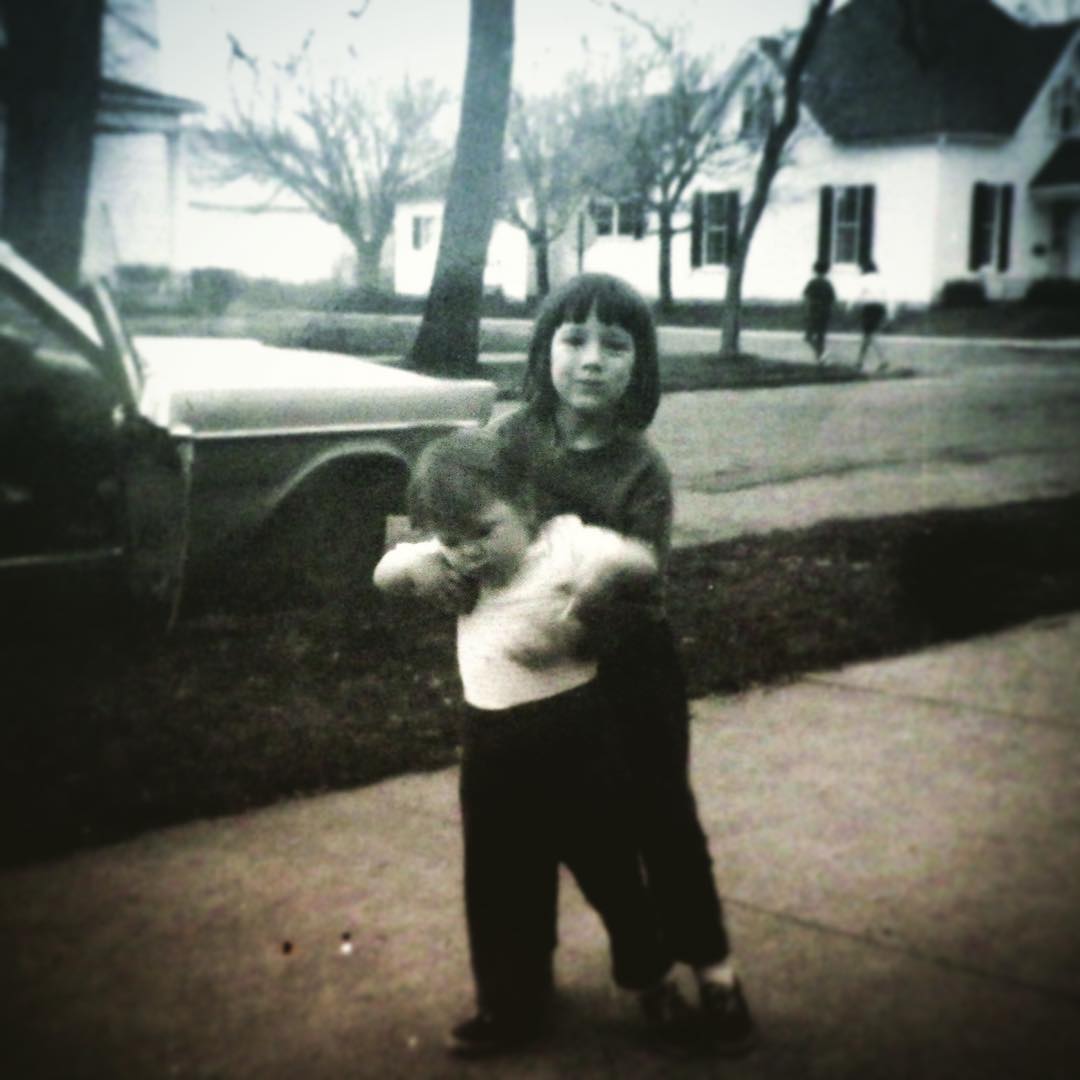 My oldest sibling is Jeri. She's a nurturer, and as this old photo demonstrates, a supporter and wrangler of me. Jeri worked for years as a nurse. It's in her bones, she gently fosters all manner of flora and fauna. Quietly tending to plants and people, helping us grow healthier and happier and all the while dealing with her fair share. Jeri lost true love to cancer and had her own struggles with breast cancer. Now a survivor, she's strong as stone.
Jeri studied art for years and is an accomplished painter. Her art is open and colorful like her heart. She paints with sensitivity and purpose. A few months ago, Jeri started collecting and repurposing tossed bricks to look like some of our favorite books. To Kill a Mockingbird, The Secret Garden, Anna Karenina and more.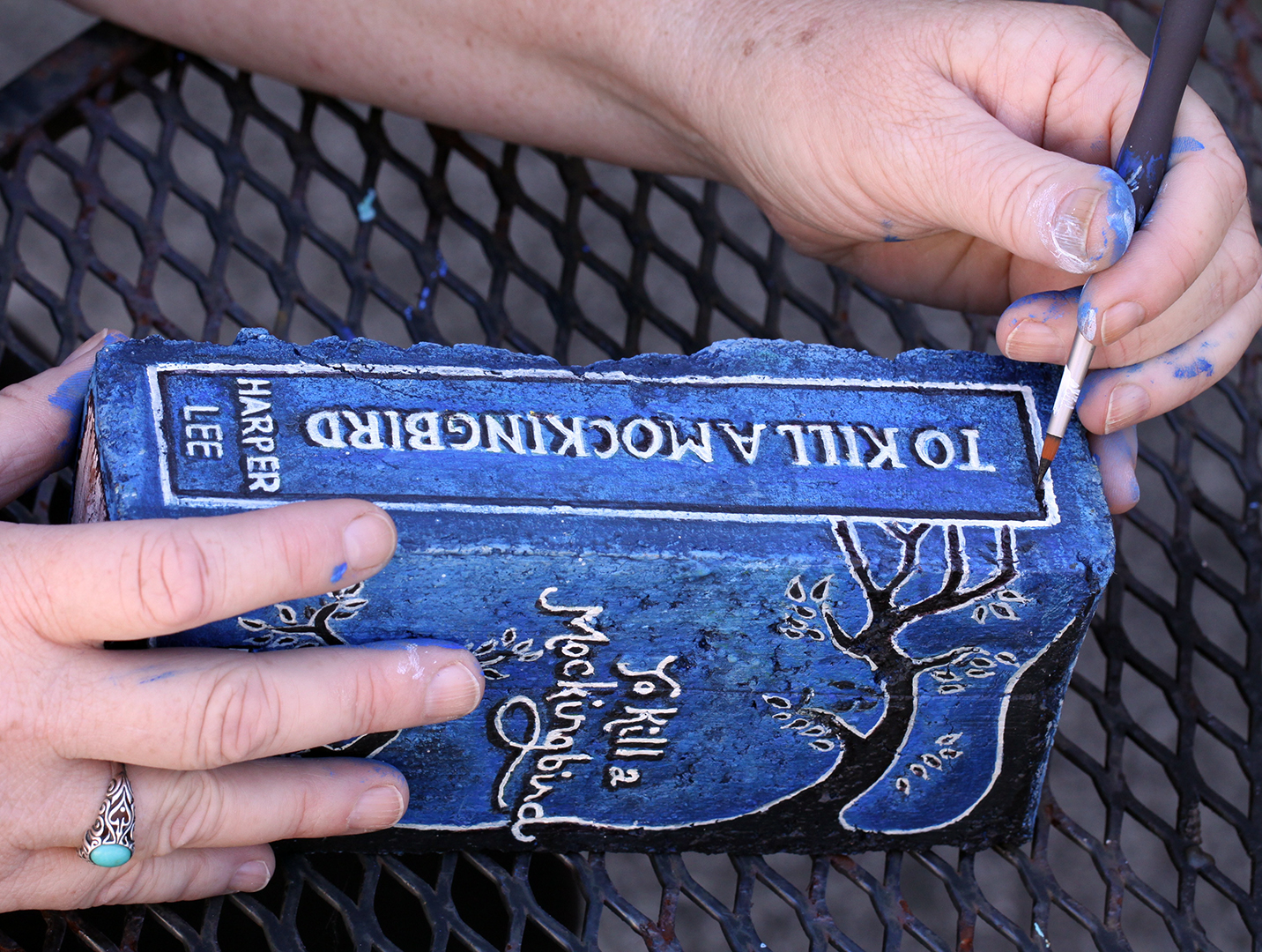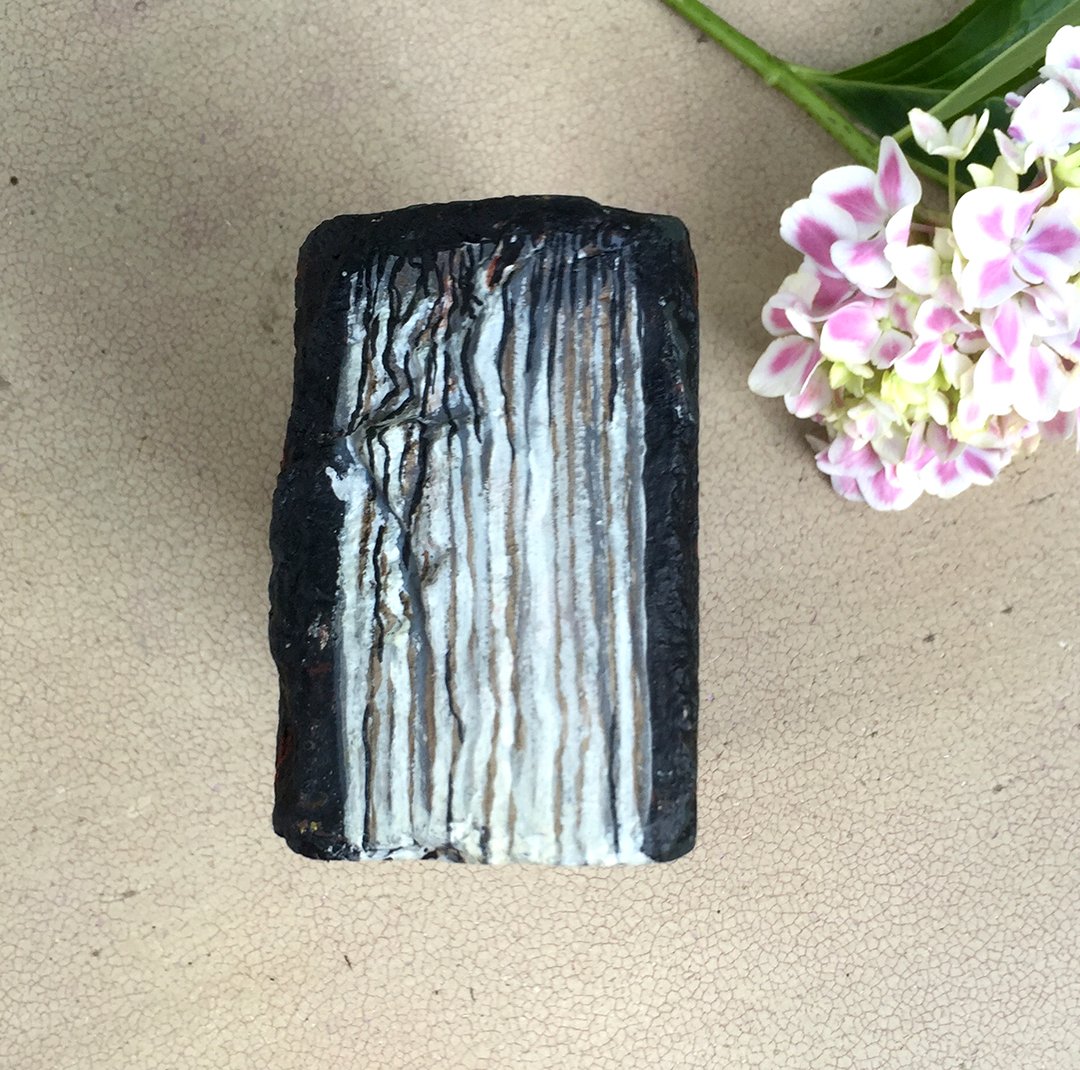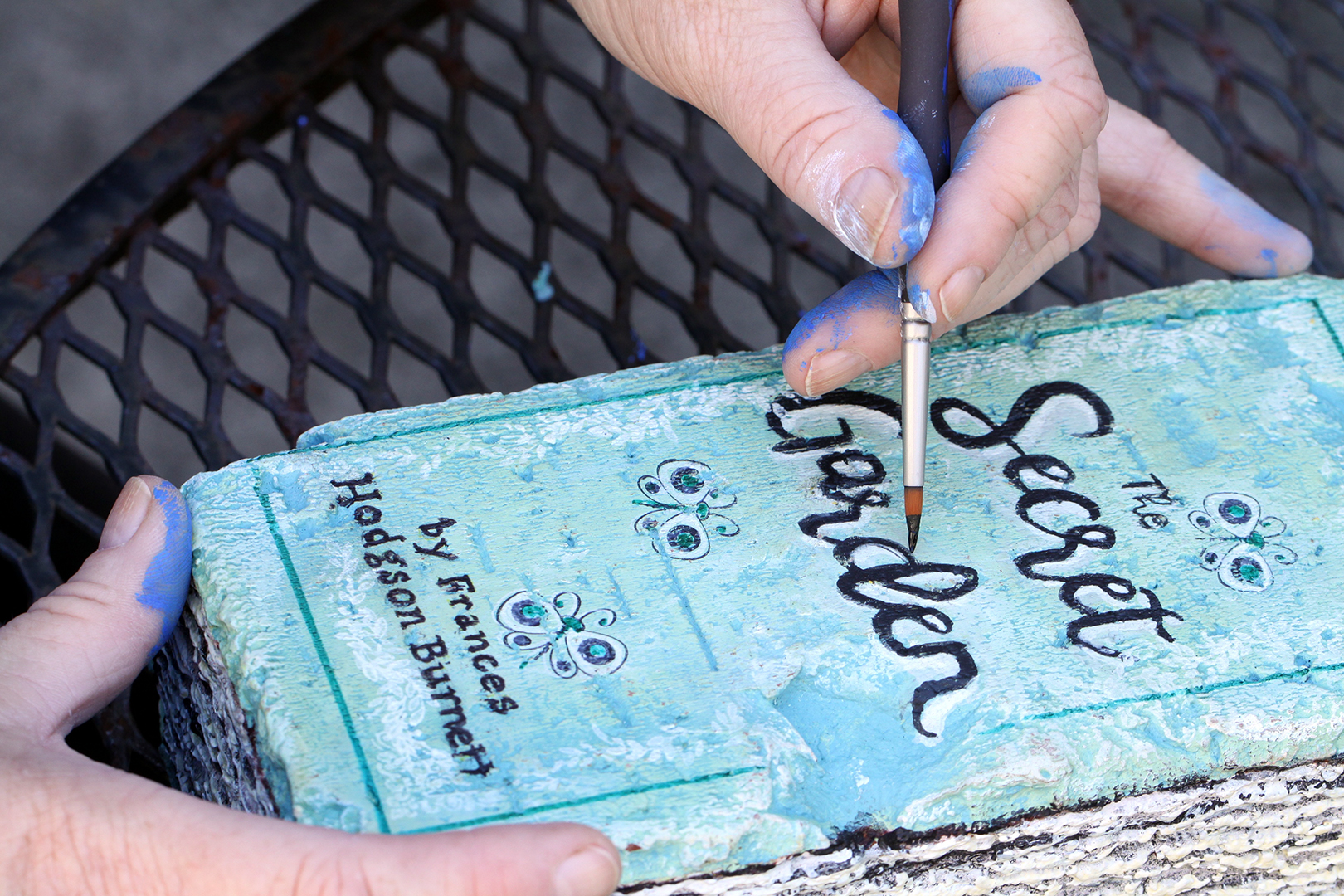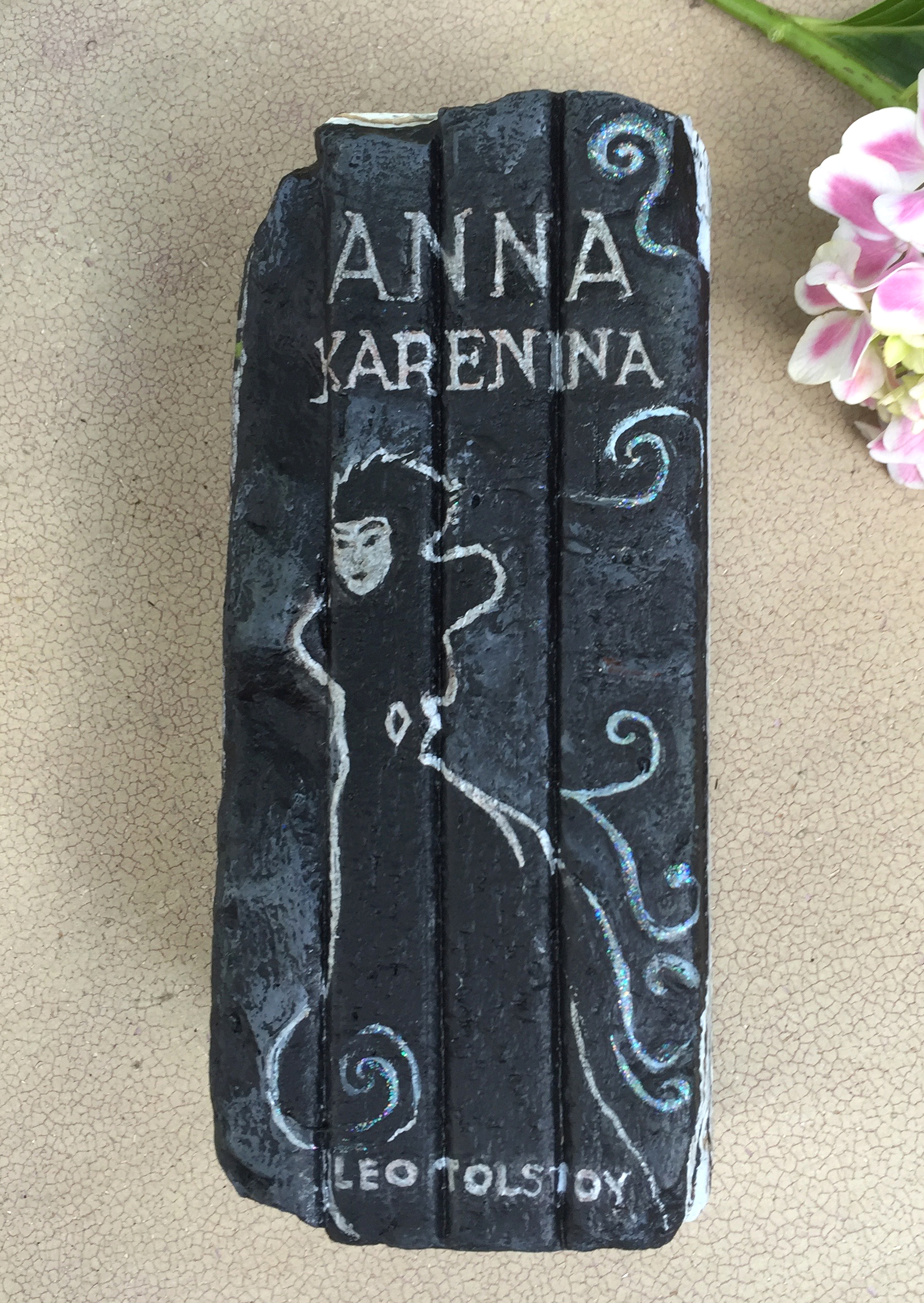 The finished brick books are beautifully weathered, timeless, whimsical, colorful, strong and stable.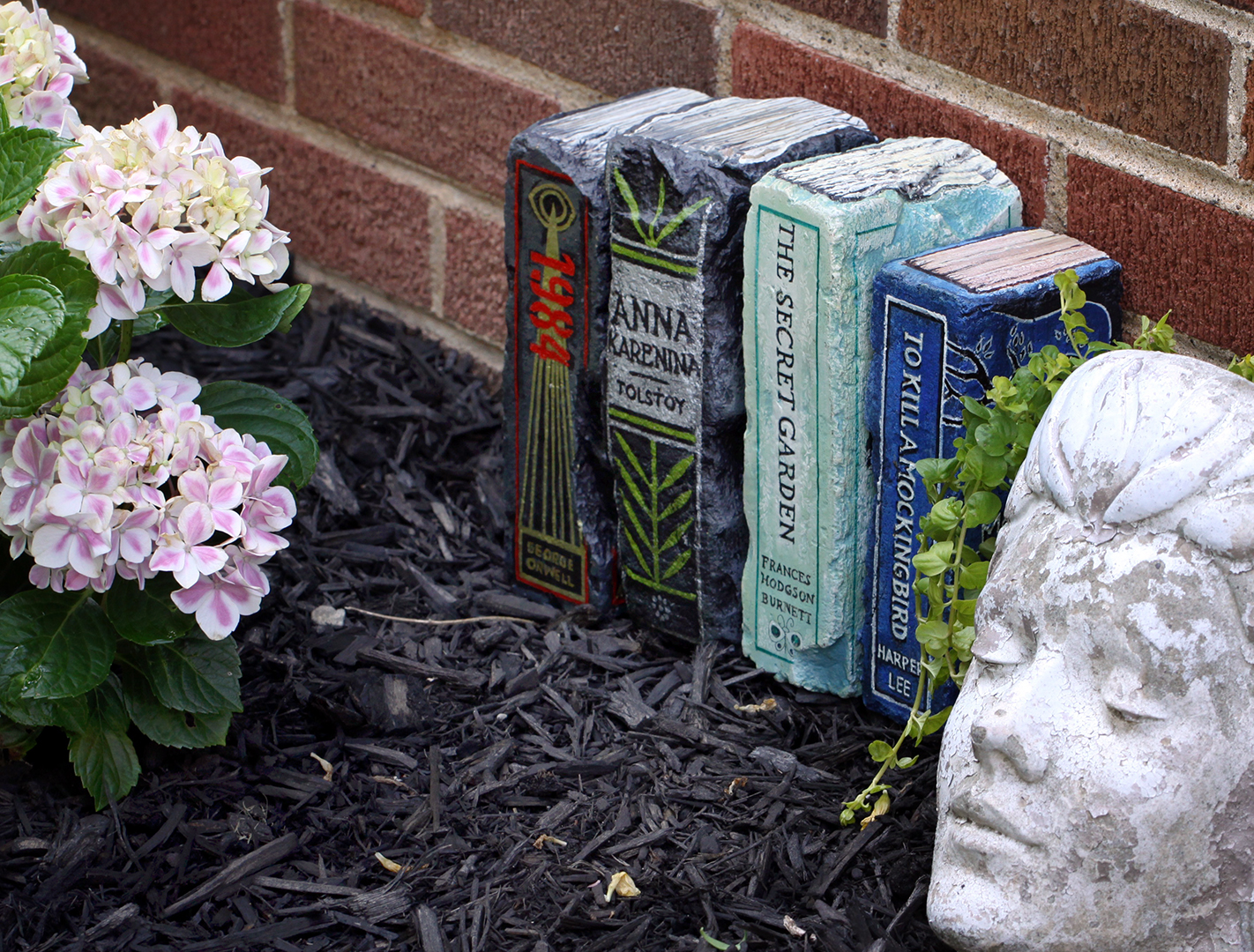 I've tucked a few in my garden.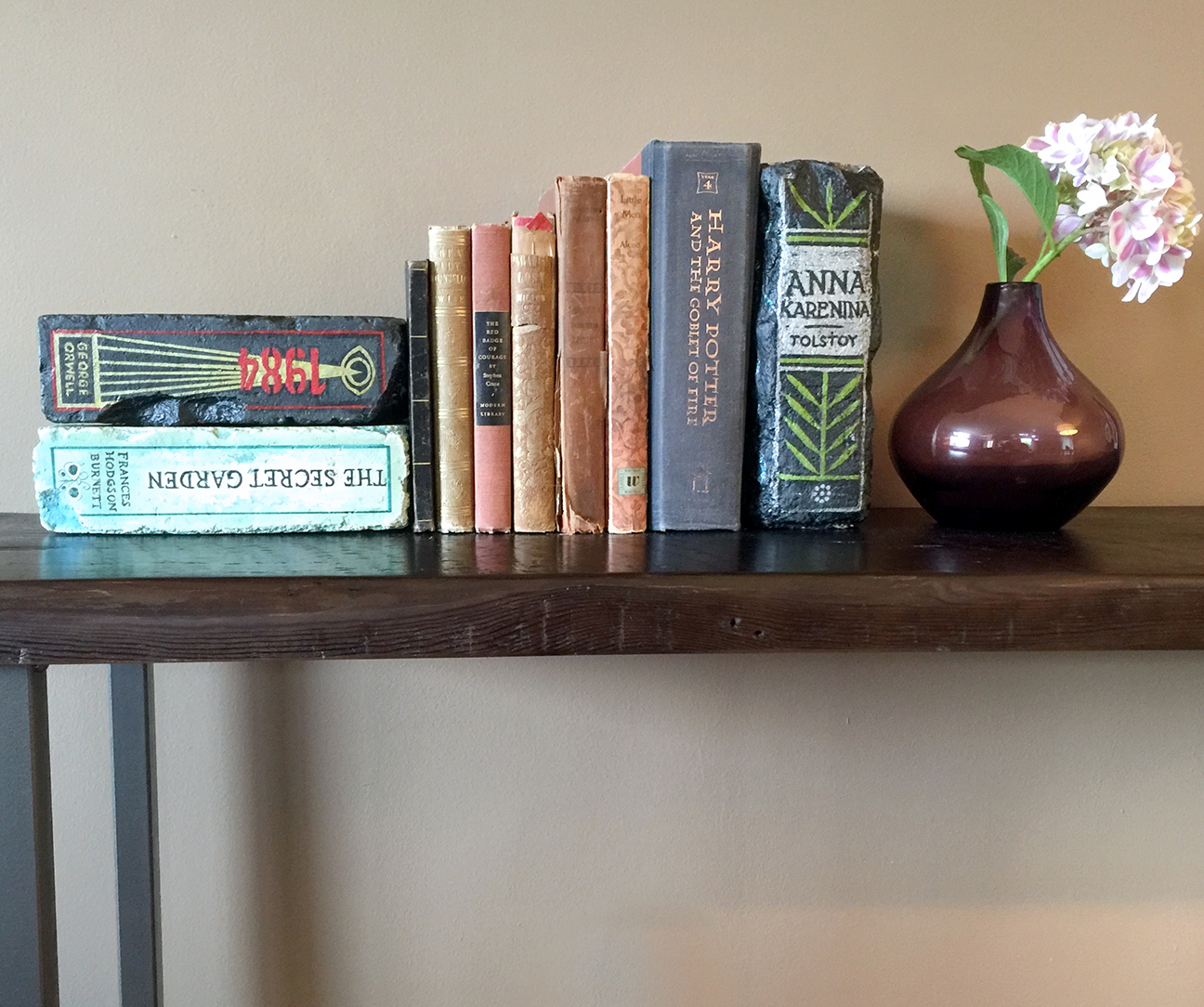 Jeri's hand-painted brick books also make gorgeous bookends--quietly and steadily holding the books between in place.
I'm proud of my big sister, the person she is, the life she has conquered thus far, and I can't wait to see her next brick book...I think it's Alice in Wonderland. I have a feeling it's going to be her most colorful yet.