Pride month has looked very different this year. As COVID continues to loom over everyday life, large gatherings and celebrations have been cancelled. This year streets have been filled with protests filled with masked marchers, not vibrant parade floats and rainbow revelry. In quiet celebration of Pride this month, I'm pulling together some new and classic queer fiction - perfect for a quiet Pride celebration safe at home.
Emily Dickinson and Oscar Wilde - Collected Works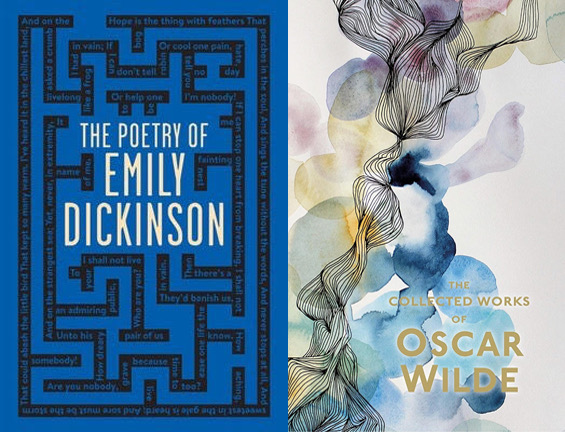 Emily Dickinson has long been lifted up as a lesbian icon. Dickinson wrote poems to and about Susan Gilbert Dickinson that screamed of intimacy and longing. In her letters to her sister-in-law Emily Dickinson used literary metaphor to describe her love for Susan. While there is no direct evidence of a romantic or physical love between Emily and Susan, many think that in different times or circumstances the close friends would certainly been lovers. Luckily, there are hundreds of collections of Emily Dickinson's poems and letters to choose from.
There is no doubt that Oscar Wilde is one of the great wordsmiths of the English language. He is infinitely quotable. In addition to his most famous works - The Picture of Dorian Gray and The Importance of Being Earnest, Wilde left behind a trove of essays and articles that address a wide range of topics of his day. Wilde famously ascribed to the philosophy of aestheticism - a pursuit of beauty and pleasure throughout everyday life - and it shows in that every word is carefully chosen for both its meaning and the pleasure it derives in being read or spoken. Wilde was imprisoned for two years of hard labor as punishment for his homosexuality. After his release, his style was darker and more direct. When seeking out a collection of Wilde's writing, look for one that includes not only his most popular work, but also his final The Ballad of Reading Gaol.
Rubyfruit Jungle - Rita Mae Brown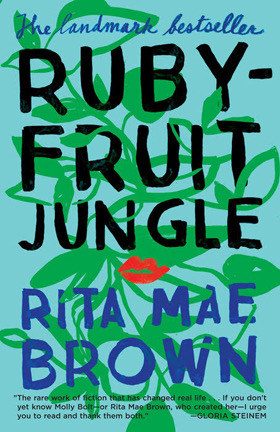 Molly Bolt serves as Brown's avatar in this lesbian coming-of-age novel - a fictionalized autobiography. Molly's realization that she is a lesbian comes early. Her experiences with other young women are a constant throughout her adolescence and college. When her relationship with her college roommate is discovered, she loses her scholarship and effectively expelled. She moves to New York and enrolls in film school. While in New York, she encounters several lesbian social circles. Molly finds the groups clique-ish and decides to keep to herself. She films a short documentary about her adopted mother in Florida and finishes film school. After film school, she can't find jobs in the film industry other than secretarial work. Rather than settle, Molly decides it is better to keep at it, even if success is years away. Some readers might shy away from the explicit depictions of lesbianism, but the strength of character Molly displays is aspirational.
Tales of the City - Armistead Maupin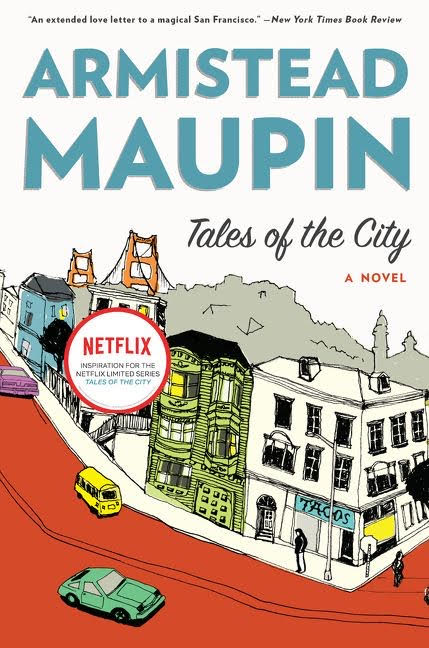 Originally published as a serial in the San Francisco Chronicle, Maupin's stories center around the lives of the residents of 28 Barbary Lane - a boarding house run by mother figure Anna Madrigal. While not all of the characters in the books are LGBTQ, they are certainly the majority in Maupin's world, representing every stripe of the rainbow flag. Anna collects and cares for folks who might otherwise find themselves chewed up in San Francisco's streets. San Francisco in the 1980s was being ravaged by the AIDS epidemic, and Maupin very directly addresses how the disease effects each of his characters. While the tenants of Barbary Lane are distant from their biological families, either emotionally or physically, they choose to forge familial bonds with their fellow residents. Of course, families have their own struggles and Barbary Lane is by no means immune from internal drama. Maupin eventually adapted his serial entries into the novel Tales of the City and went on to write eight more books following Anna Madrigal's chosen family.
Less - Andrew Sean Greer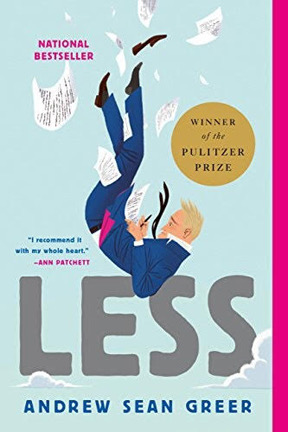 After receiving an invitation to his ex-boyfriend's wedding, Arthur Less crafts a summer of speaking, engagements, workshops and literary events to avoid attending his ex's wedding. Less is both fictional memoir and travelogue. Arthur armors himself with a perfect medium blue suit and sets out to see the world as his fiftieth birthday looms large. He narrowly avoids disaster and finds romance as he makes his way around the world. Less won the 2017 Pulitzer Prize for Fiction.
Peter Darling - Austin Chant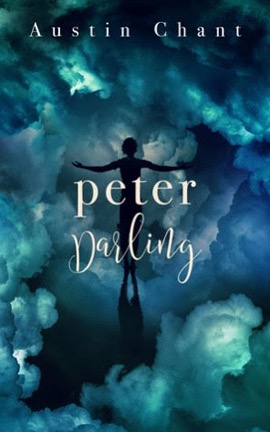 Austin Chant reimagines the classic Peter Pan story through a transgender lens. Peter returns to Neverland to avoid inevitable manhood, but finds the Lost Boys have all grown up and their games have become actual warfare. Peter falls in love with the most unlikely character in Neverland ("oh Captain, my Captain...") and faces what it is that makes becoming a man so unwanted.
I bought this book on the recommendation of two friends with vastly different taste in books, I'm looking forward to this read as soon as I finish the two books I'm working on right now!
———
Despite the lack of parades and parties, I hope that you look on back on Pride 2020 and remember it as one of health and safety, and that you are surrounded by those who love and celebrate you!