Way back in 1992, Dr. Gary Chapman Published his first book The Five Love Languages: How to Express Heartfelt Commitment to Your Mate. According to Chapman, there are five ways that we express our love to others: words of affirmation, gifts, acts of service, quality time, and physical touch. Now I'm not one to spend much time in the self-help aisle of the bookstore; but I guess I caught an episode of Oprah and was able to figure out that I'm a gifts/acts of service kind of gal. The act of service I gravitate towards most is cooking. When a friend is having a rough go of things, I'm probably going to drop off a casserole or a big pot of soup. I spend a lot of time in the kitchen preparing meals for my family. It's how I show them I love them.

Hopefully, you're well aware that Valentine's Day is almost here. Love in the Time of Covid has lots of folks scrambling to find good takeout for Valentine's Dinner. I've never been big on dining out for Valentine's - the restaurants are just too crowded, the staff is stressed, and usually the menu is limited to streamline things for the kitchen staff. I'd rather just cook at home (90% of the time, I'd rather just cook; if I decide to order in, it's because I'm tired). So for Valentine's Day this year, I thought I'd share a few of my very favorite recipes to cook for my family.
Spatchcock Chicken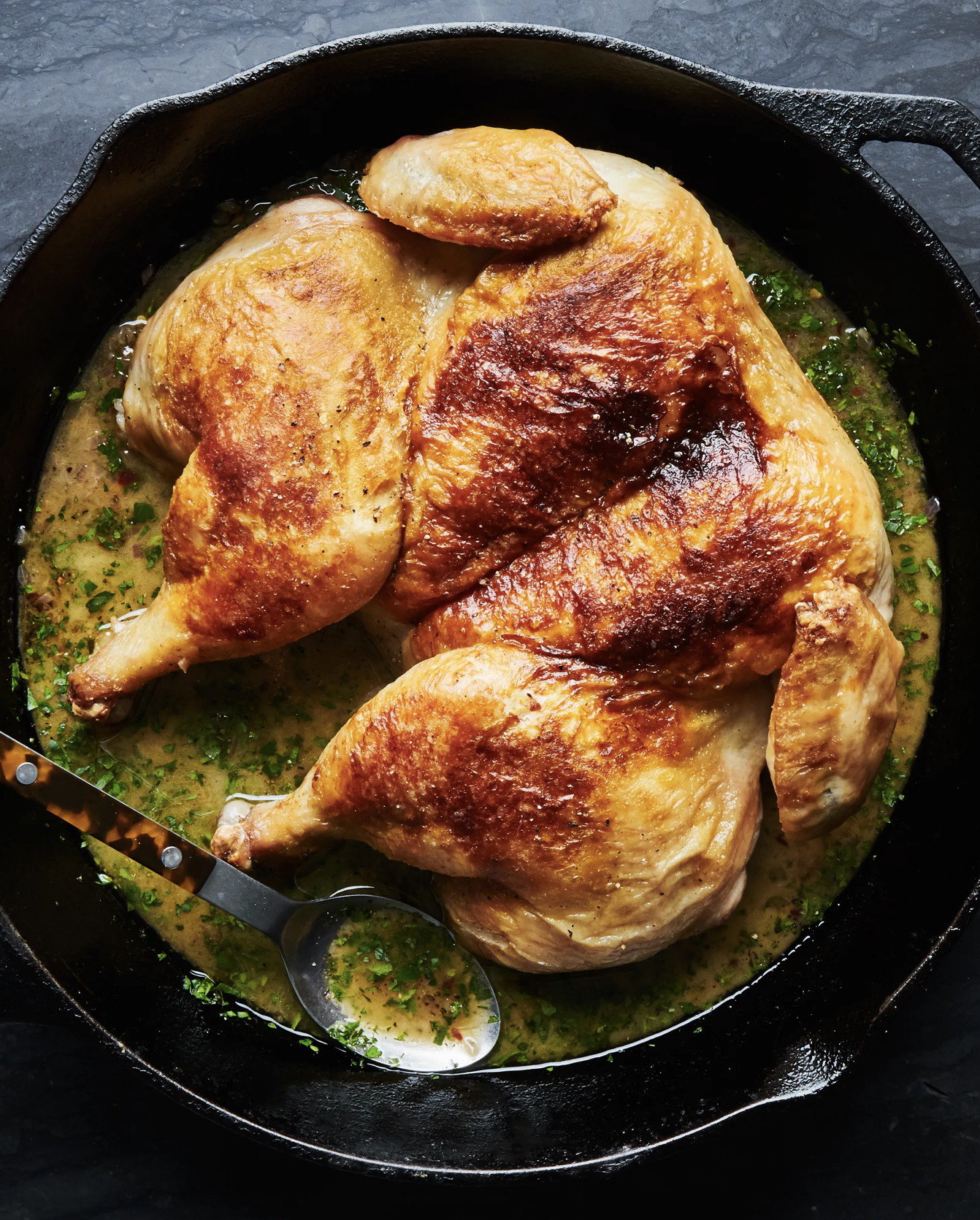 As long as you have a good pair of kitchen shears and two cast iron skillets, this is a super easy recipe to prepare. The great thing about it is that the skillets help cook the chicken faster, so you end up with a beautifully roast chicken in about half an hour (it usually takes me more like 45 minutes; but I'm prone to distraction). Because the chicken tends to be a show-stopper, I usually serve it with simple sides - steamed veggies and rice or mashed potatoes.
I'm linking to the recipe as well as a video, since spatchcocking can seem very daunting the first time - a video is helpful to see what you need to do.
Chicken with Lemon Pan Sauce Recipe | Bon Appétit
Autumn Wild Rice Soup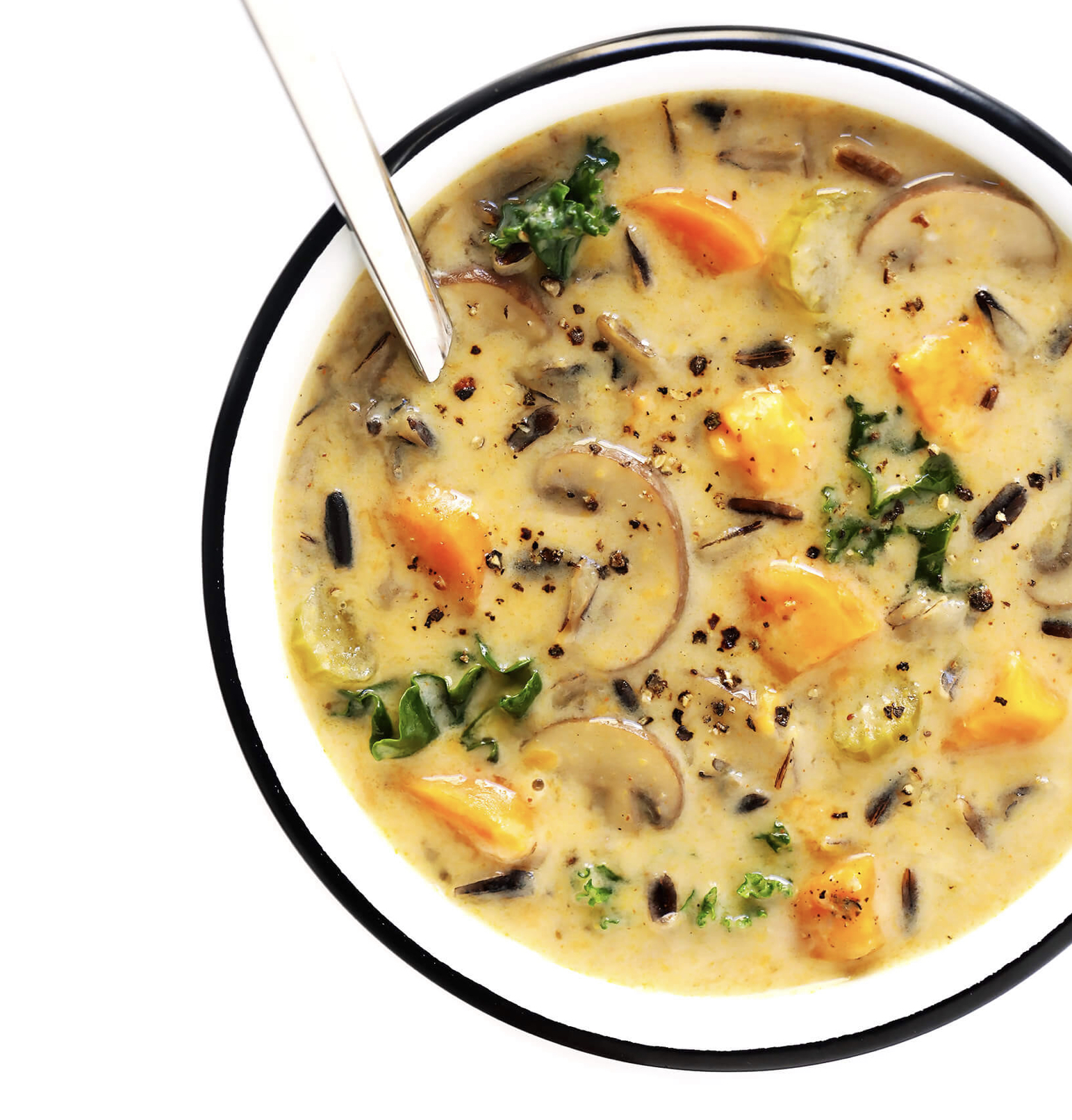 The first time I had this soup, my friend Naomi made it to serve at our monthly Sunday Funday gathering. Naomi is a fantastic hostess - I suspect her love language is also acts of service - she keeps notes about her friends' dietary restrictions and likes/dislikes so that she can be sure to serve food to accommodate her guests. Despite my love for preparing roast meats for my family, I myself am not a meat-eater (occasionally fish or seafood). Naomi prepared this soup to make sure there was something available for my picky self to enjoy while friends gathered to make art and catch up. I miss Sunday Funday more than just about anything else from the "before times." Don't let "Autumn" in this recipe's title fool you. This is a delicious, filling soup that is fantastic from fall through spring and can be made vegetarian or vegan (and if you just absolutely have to have meat with your meal, I'm thinking some Italian sausage would pair well with this soup). Served with some crusty bread smothered in salted butter, this soup is perfect to enjoy during a romcom marathon with Valentine's snuggles.
Cozy Autumn Wild Rice Soup | Gimme Some Oven
Almond Shortbread Cookies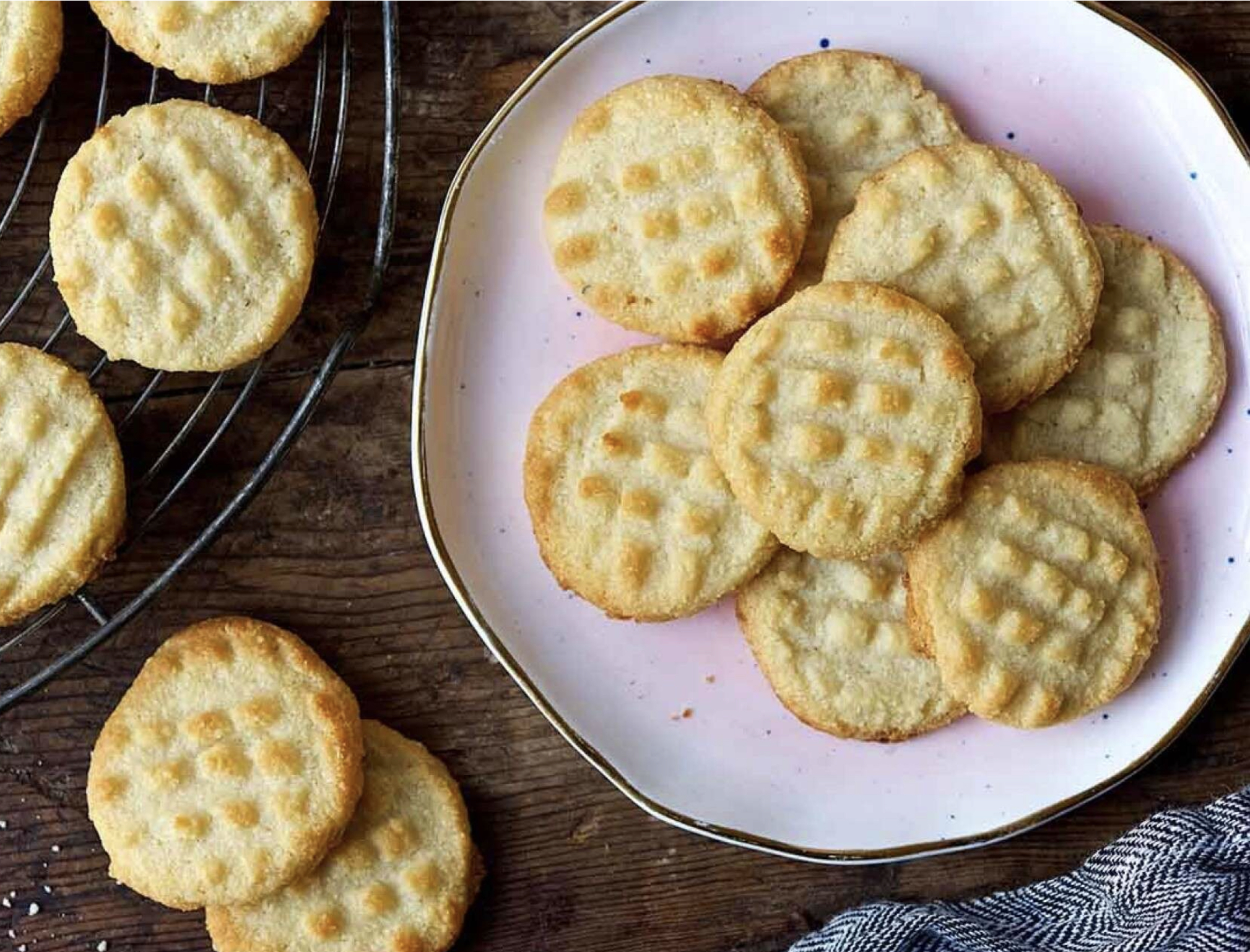 I'm possibly one of the few humans not anticipating a big box of Valentine's chocolates this weekend. I'm not averse to chocolate, it's just not something I crave or seek out. The path to my heart is paved with shortbread and caramel (sticky, sure, but soooo delicious). I found this recipe while looking for a gluten free option for family who are sensitive to gluten. Now that I've made it a few times, I think I actually prefer the almond shortbread to the more traditional recipes. I have a few tips I can share after having made this recipe at least a dozen times now. First - double the recipe - seriously, just double it. The recipe as written only makes about a dozen cookies; after you taste your first bite, you'll want to be sure to have more than a few around, especially if you're sharing. Second - these make fabulous thumbprint cookies. Instead of making the hash marks by pressing into the cookie with a fork, just make an impression with your thumb (or a spoon if using your thumb squicks you out) and fill with about half a teaspoon of your favorite fruit preserves. I've had great luck with strawberry jam, but have also enjoyed fancier fair such as fig jam and blackberry Cabernet preserves. I have yet to experiment with a caramel thumbprint cookie, but it's just a matter of time, really.
Gluten-Free Almond Flour Shortbread Cookies | King Arthur Baking
Whether you so out to eat for Valentine's Day (please do so safely!), order in, or cook at home, I hope you all have a fantastic Valentine's Day!