In Iceland, Christmas Eve is a night for books. In the days leading up to the holiday, friends and family prepare packages of books, simple snacks, and cozy beverages to give to their loved ones. This tradition is known as Jolabokaflod - or Christmas book flood. I love this tradition so much and wish it were one that Americans would adopt. I love giving books to friends for Christmas, and I love the idea of just snuggling down on the couch within sight of our tree with a cup of tea and a new adventure to explore with loved ones an arm's reach away.
In the spirit of the Jolabokaflod, I've put together a rather random list of books to share with your own loved ones this year.
The Crayons' Christmas - Drew Daywalt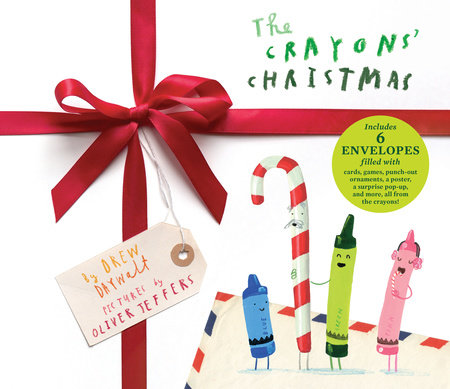 When I taught elementary art, one of my favorite projects was reading The Day the Crayons Quit to my youngest students, then sending them back to their tables to write their own "I Quit!" letters for their favorite crayon. I was so excited to discover that Daywalt had written another book about our friends the crayons - this time an interactive story with envelopes throughout the book that readers can open to find games, puzzles, pop-out ornaments, and other delightfully engaging items to entertain both young and old!
Britannica All New Children's Encyclopedia - edited by Christopher Lloyd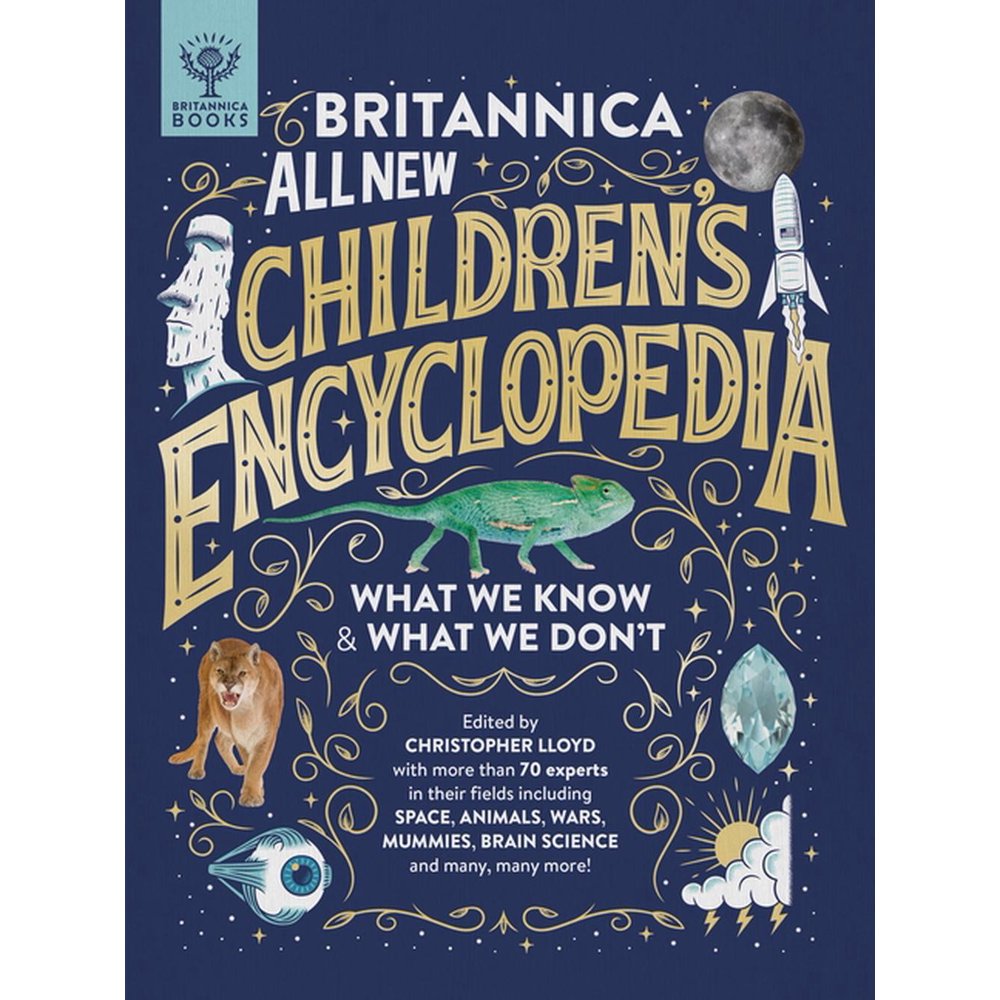 As a kid, one of my favorite things to do was select a random volume of my grandparents' encyclopedia and just flip through the pages to read about a wide range of subjects. A rainy afternoon might be spent reading about Japan, jellyfish, and jasmine (though to be completely honest, I usually was reading about the gods and goddesses of Greek and Roman mythology most of the time), or flipping the clear acetate pages that illustrated the various organ systems of the human body (another favorite). It's hard now to remember a time before the internet where an almost unfathomable amount of information is readily available on our phones or computers. This beautifully illustrated children's encyclopedia is a wonderful way for children to explore a wide range of fascinating subjects without the need to supervise screen time.
You Are Light - Aaron Becker
I am a huge fan of books specifically aimed at babies and toddlers. I have a boxes in my attic full of gorgeous board books I collected for my boys throughout their early years that one day I hope to share with grand babies. My favorite things to gift friends when they welcome a new baby into the family are beautiful books. I can't wait to gift You Are Light sometime soon! In addition to the beautifully printed colors throughout the book, the pages are die-cut to create beautiful shapes exposing the colors behind the windows behind them. The book is even accordion pleated so that babies can look at it while doing tummy time!
The Paper Kingdom - Helena Ku Rhee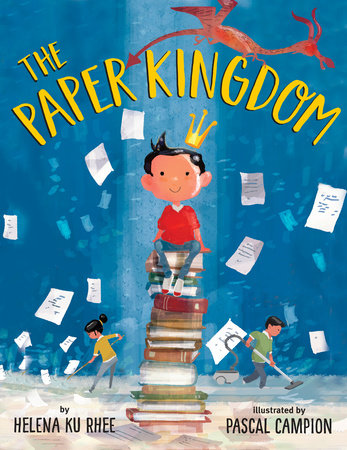 Daniel's parents are night janitors. When his babysitter can't make it, his parents wake him up and take him in to the office where they work. Instead of just tucking him into a corner, they weave a tale of a paper kingdom filled with adventure (and dragons!). Some of my favorite days as a kid were the snow days I had to go into the office with my dad. I always brought my pencils and markers with me because I knew I would be given a huge stack of scrap dot matrix printer paper and plenty of encouragement to keep busy drawing while dad got things done. By the end of the day, I would have distributed drawings to most of his coworkers and I was often rewarded with oohs and ahs and the occasional treat from a desk drawer. The illustrations by Pascal Campion are fantastic in this book - with gorgeous perspective shifts that encourage the reader to think outside their own viewpoint.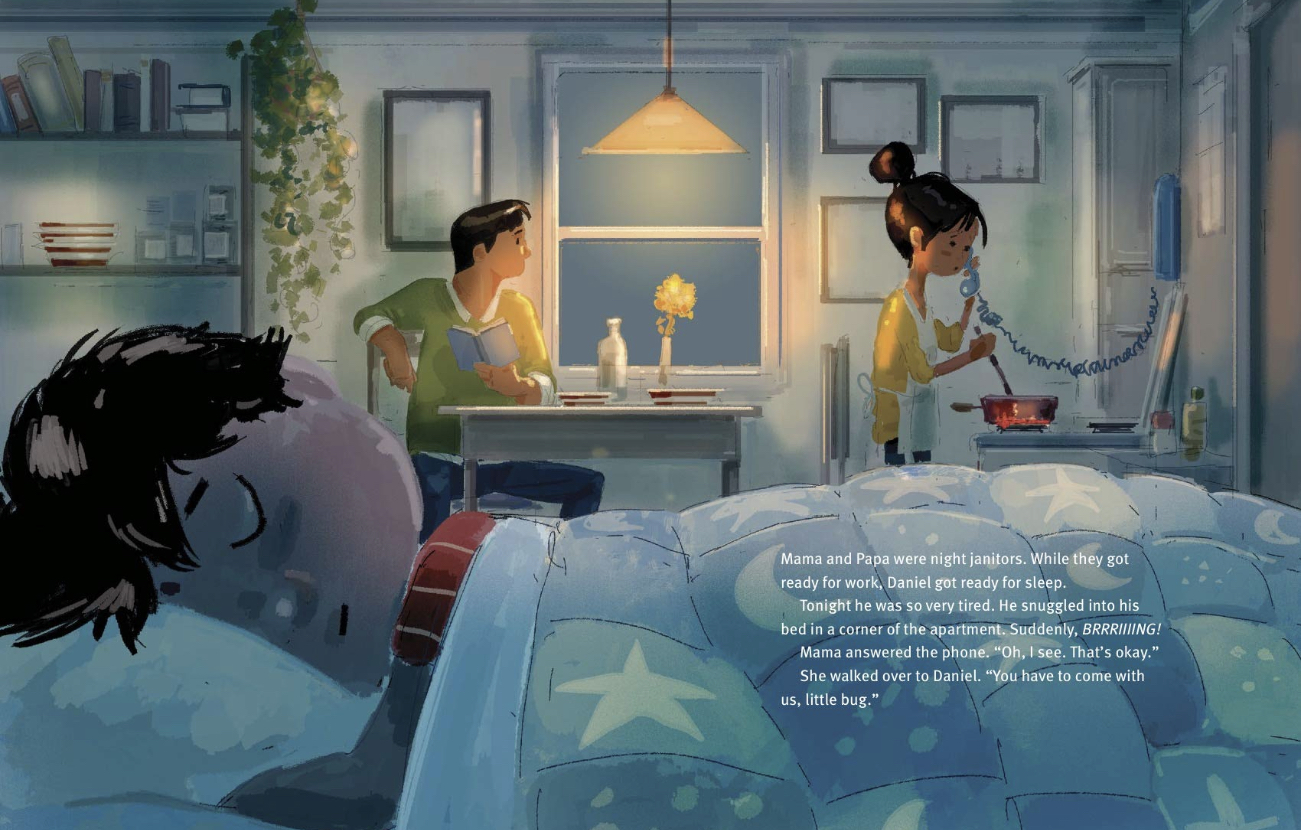 Maddi's Fridge - Lois Brandt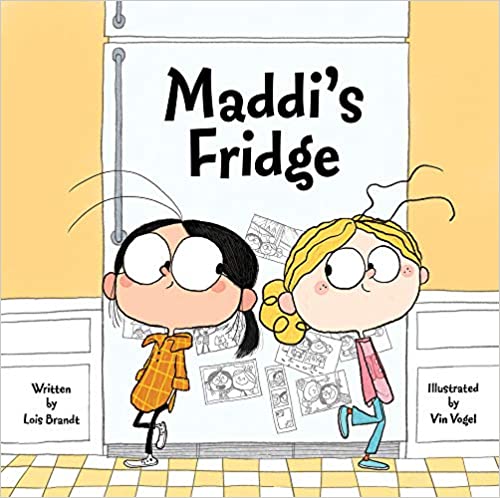 This book has been featured on several "must read" lists for kids this year, especially with the changing economic conditions due to Covid. Maddi and Sofia are friends - they live in the same neighborhood, attend the same school, etc. When Sofia visits Maddi's house to play, she discovers that her friends refrigerator isn't full of the same delicious and nutritious foods that her own is. Maddi's fridge is almost empty. This book provides powerful insight for children into poverty in a meaningful way without being frightening. It also includes an action list for kids and family to help their own friends and neighbors who might be in need.
Julian is a Mermaid - Jessica Love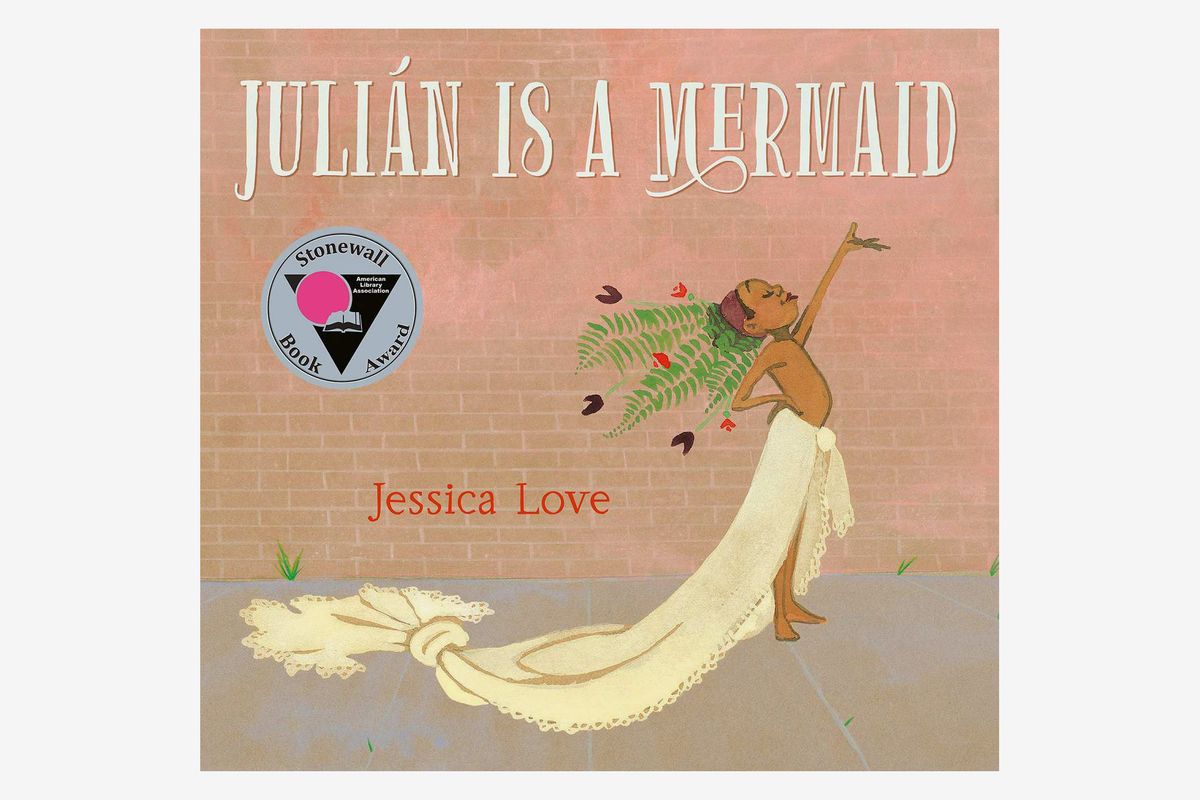 Another gorgeously illustrated book! When Julian and his grandmother (abuela) are riding the subway, they see three mermaids on the subway - beautifully dressed women with dresses that look just like mermaids tails! Julian loves mermaids. When he gets home, Julian makes his own mermaid costume out of an old yellow curtain and some fern fronds at his abuela's house. After he sees what a gorgeous mermaid he is, he realizes abuela might not appreciate his mermaid dress or the mess he's made. This book has been lauded by multiple groups for its approach to gender stereotypes and how we talk to children about themselves.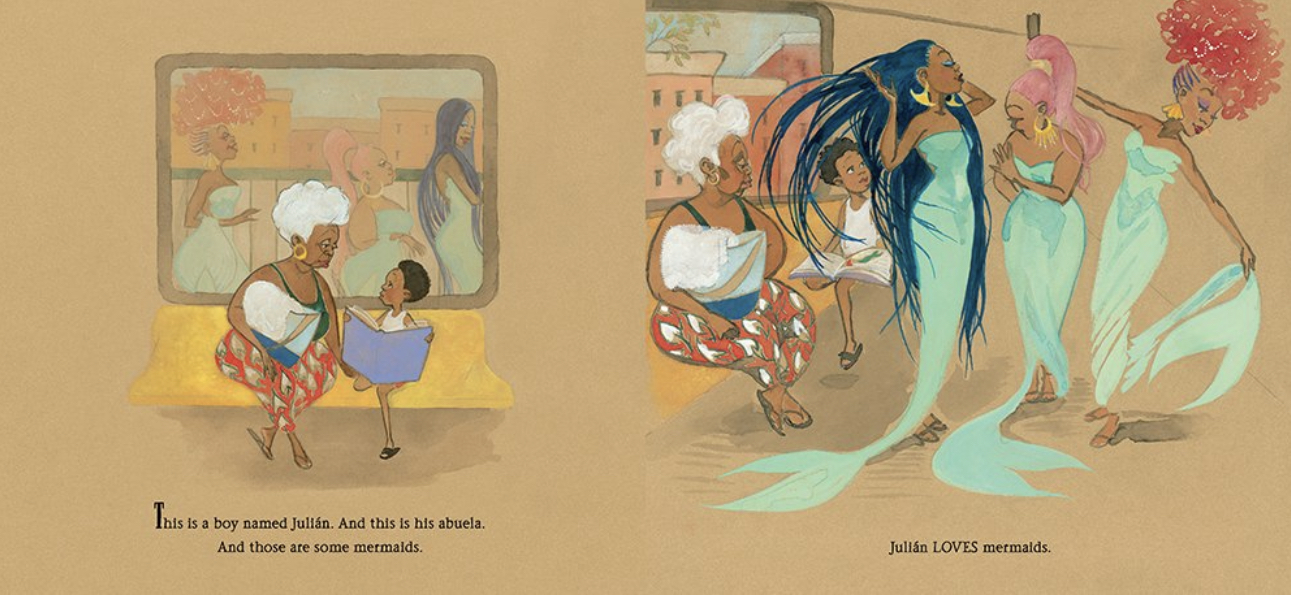 The Adventures of Alice in Wonderland - Lewis Carroll with illustrations by Yayoi Kusama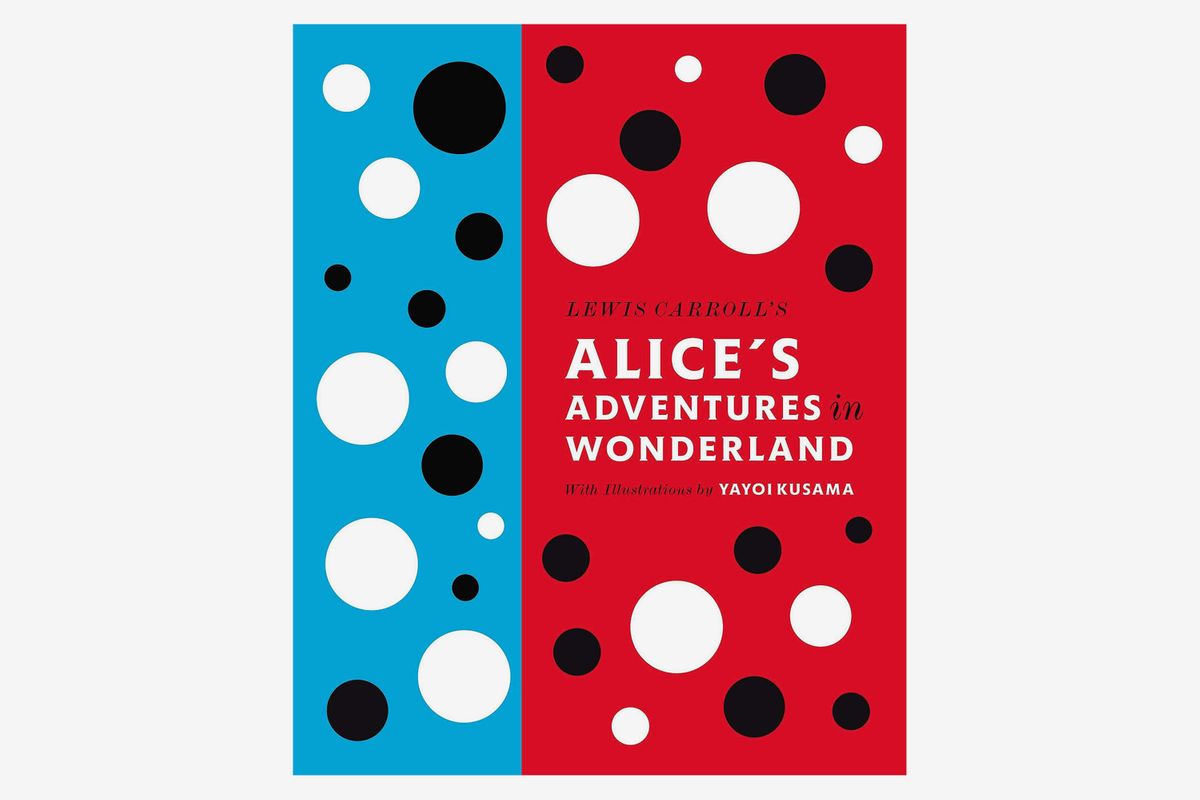 A few years ago, I taught my students about the artwork of Yayoi Kusama. Because of her vibrant use of pattern and color, she became a favorite of many of my kids. I was talking with a friend today about how we miss museums and that a proper museum pilgrimage was near the top of each of our post-vaccine to-do lists. We talked about favorite exhibits, and I got a sever case of the green jellies when she told me about getting to see the Kusama exhibit at the MOMA. Until I can get into a proper museum again, I will just have to make do with this gorgeous edition created by Penguin Classics Hardcover in conjunction with Tokyo's Kusama Studio. The book includes hundreds of Kusama's artworks integrated into Carroll's classic story. The book itself is a marvel - incorporating not just the artwork, but utilizing creative typesetting throughout the book.
Why Fish Don't Exist: A Story of Loss, Love, and the Hidden Order of Life - Lulu Miller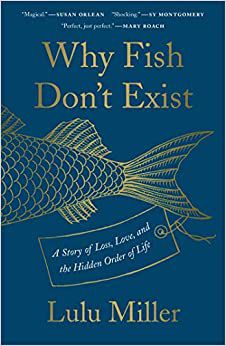 When Lulu Miller first heard of taxonomist David Starr Jordan, she thought him a fool. He was responsible for classifying close to twenty percent of the species of fish found in the world's oceans, and when his collection of specimens was destroyed, he simply went back to collecting and cataloging specimens to rebuild his archive. Later, as the author's life's began unraveling around her, she found inspiration in Jordan's approach to the chaos that is life. Considering how disarming and chaotic life has become for many of us over the past year, I thought this book might be a good recommendation for any of us who are just having a time of making sense of anything anymore.
A Promised Land - Barack Obama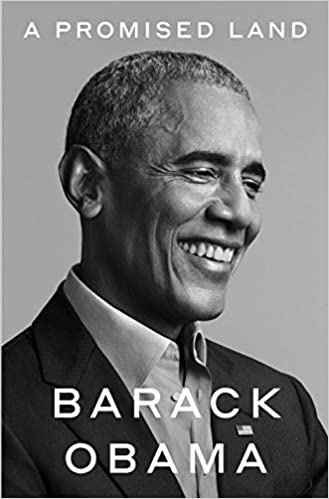 I will read every book that this man writes. I was brought to tears by both Dreams of My Father and The Audacity of Hope, I have a box of tissues specifically reserved for when I crack the spine of A Promised Land. It amazes me the way that President Obama manages to have such homespun wit and charm while also being one of the smartest guys I've ever had the pleasure of hearing speak. I have no illusions that he or his presidency were perfect; and I am looking forward to his personal post-mortem on his eight years in the White House.
If you are planning to buy books for the lucky folks on your list this year, please try to support a local or independent bookseller. If you need help locating an independent book store near you or one that offers shipping in time for the holidays, check out the store finder on Indie Bookstore Finder | IndieBound.org.