Five Coolest Murals in Charleston, WV
Sunday I got up super early to shoot some photos of the fog that often hovers over the Kanawha River at sunrise. Guess what...no fog! It was 7:00 am and I was sitting on a fogless dock with a flock of geese and all my gear to keep me company. I decided to make the most of it. I'm not sure why, but after snapping a few pics of the river I decided to head downtown. Charleston was a ghost town. I had the streets to myself, and remembered a new mural my daughter had told me about. My new plan was to find and photograph as many murals as I could before noon. Here are my favorites.
1. STREETCAR STOP by Jesse Corlis
This historic creepy-cool mural was finished a few months ago. It's located downtown in the alley off Quarrier Street between Capitol and Hale Streets.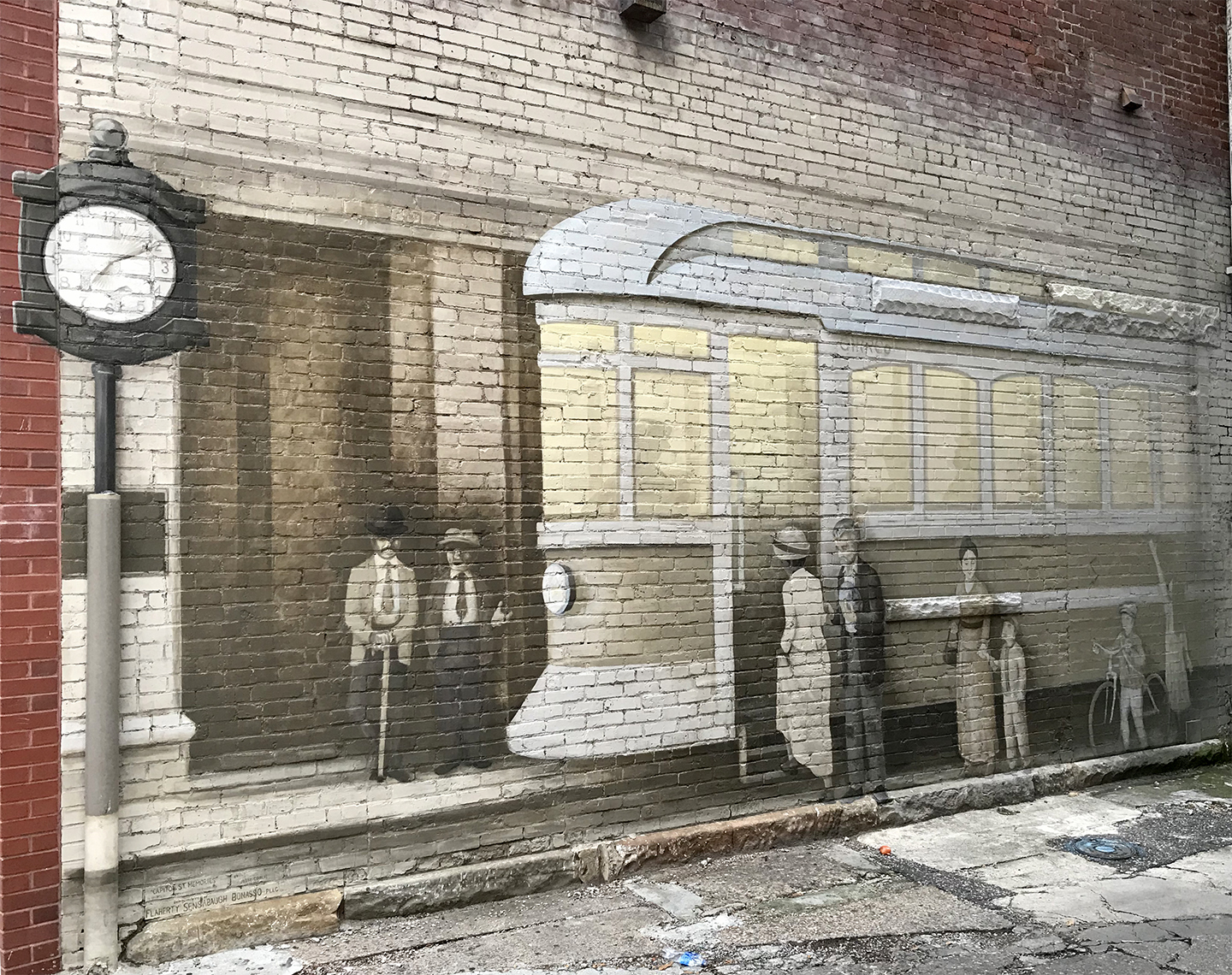 2. POWER by Rebecca Recco
Mod and colorful, this mural is painted on the back of a building on Lewis Street near the Power Park.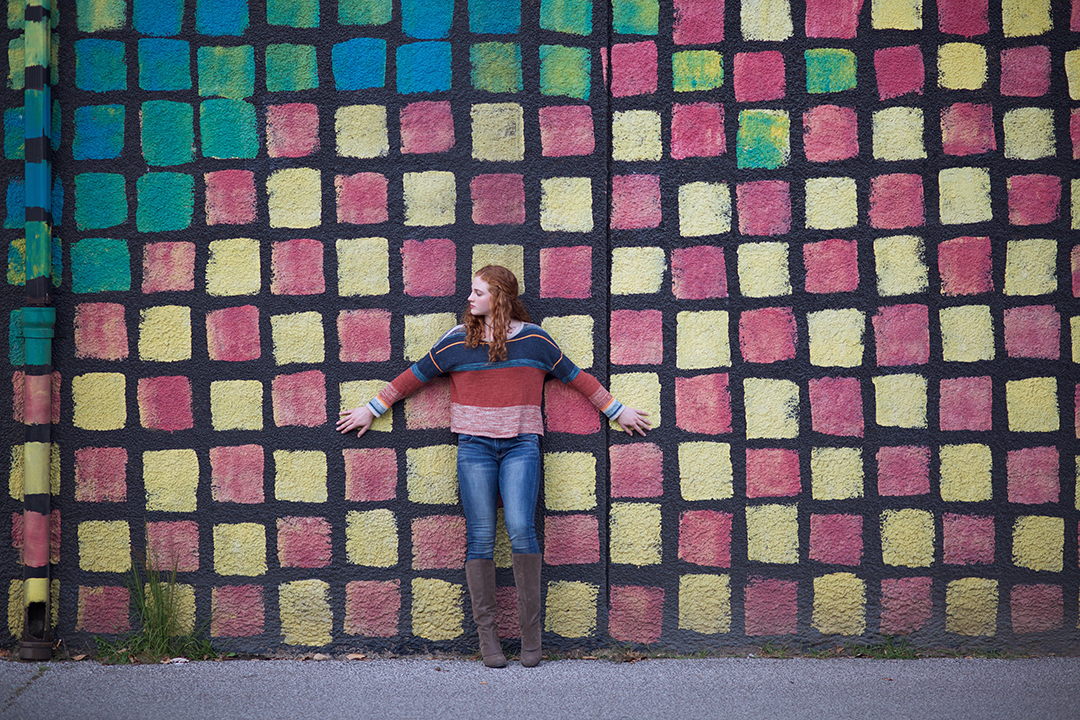 3. WEST SIDE WONDER by Charles Hamilton
Colorful, whimsical creatures ( imaginary, real and historical) are packed into every nook and cranny of this two story mural. Look long enough and you might see Maya Angelou or Mayor Danny Jones. This mural is located near the corner of West Washington Street and Indiana Avenue.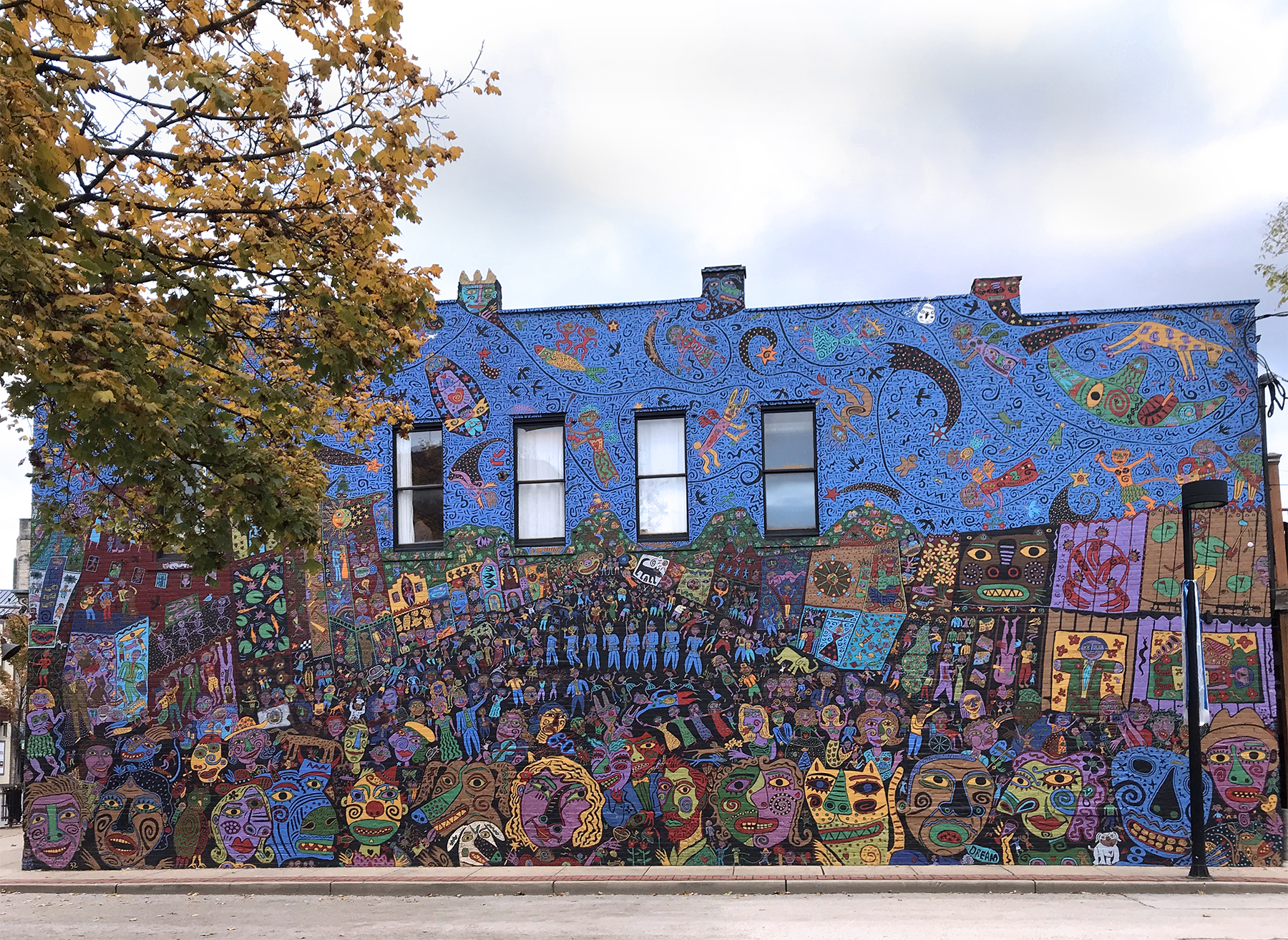 4. PAINT ON BRICK by Bart Davies
Look left as you drive into town on the South Side Bridge and you'll see what we locals call the "San Francisco Mural." The houses on the side of this building seem so real. They were created in the "trompel'oeil" painting style, which means to "deceive the eye." I love how they worked the real windows in the design.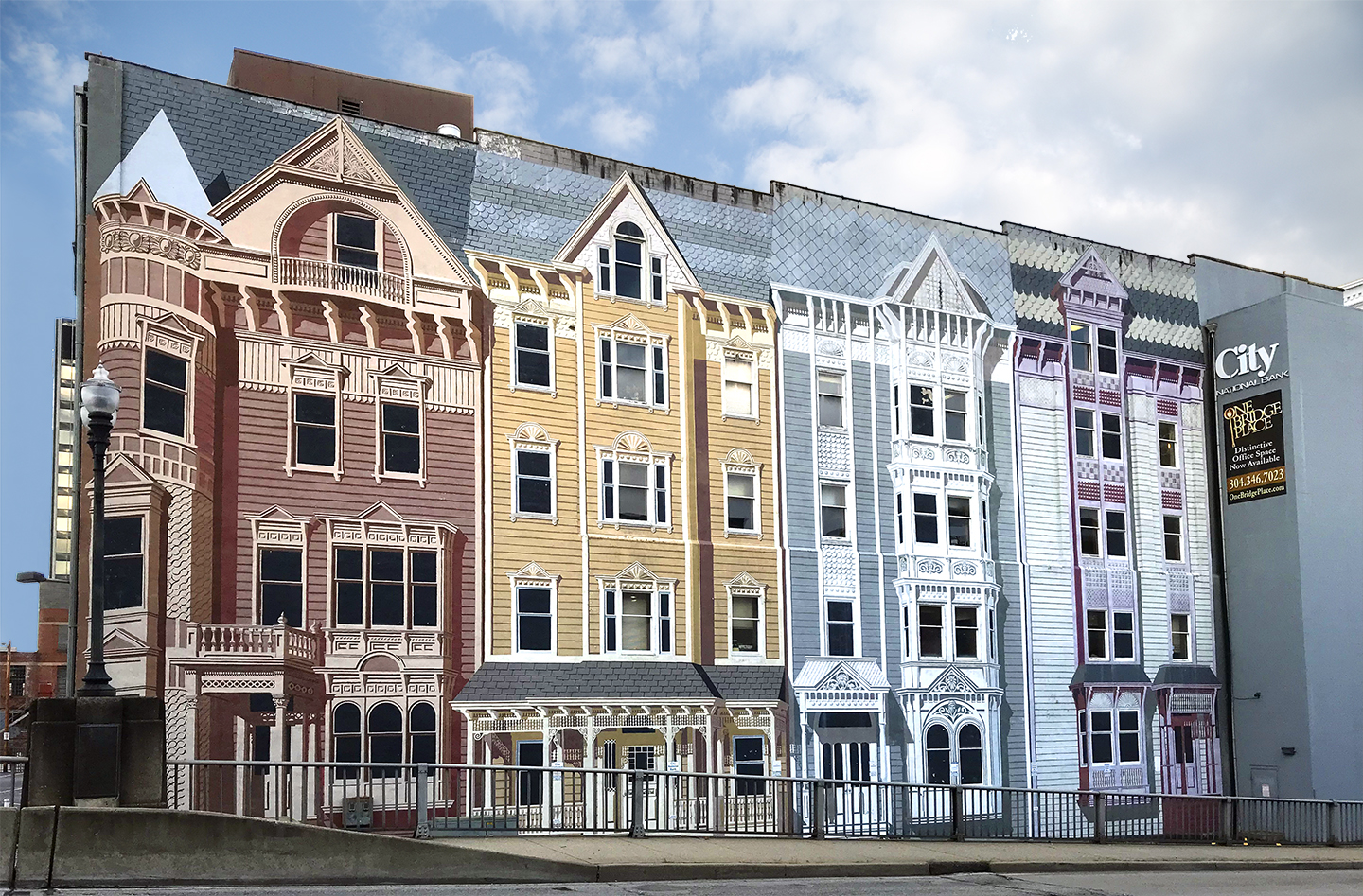 5. ELK CITY by Josh Martin
This building wrapping mural is on Tennessee Avenue in what we call, you guessed it, Elk City (the West Side). Look closely, the community was invited to help by painting personalized additions in the hills on the right. I like the little black kitty.