It's hot outside.
Let me rephrase. It's stupid hot outside.
Yes, I know, that's what happens around this time every year in the Northern Hemisphere; but I'm just not a fan. Speaking of fans - I highly recommend them right about now.
So while the world outside my front door is roasting, I'm doing everything I can to keep indoors, chilling, or at least not sweating. Fortunately, I've had plenty of artwork to keep me busy and at my desk. While I was working on our Classroom Safety and Social Distancing series, I had a lot of stand-up comedy and The Great British Baking Show playing in the background. This week, as I worked on a series of movie poster style illustrations inspired by five dark and brooding Newbery Award winning novels I chose appropriately noir background media.
I finally read Leigh Bardugo's "Six of Crows." This had been recommended to me by several friends, and I'm so glad I finally got around to reading this one. The story is set in a world (Grisha) that feels to me like a gritty, fantastical version of early colonial Amsterdam. While serving as the introduction to a new trilogy, "Six of Crows" is essentially a heist tale - and I love a good heist. Like any good heist, the team is a jumble of oddly matched characters, thrown together for that one big job. Each of the Crows has their own reason to attempt the impossible - vengeance and money are always wonderful motivation. I won't spoil the adventure, but I can certainly recommend "Six of Crows." I'm looking forward to listening to sequel "Crooked Kingdom."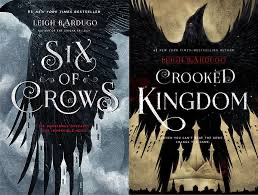 This week, I allowed the HBO series "I'll Be Gone in the Dark" to dig its claws into me. I read the book shortly after it was released, and was completely enthralled. I spent a whole day making up housework for myself so that my family would leave me to my work and my audiobook. I cleaned and rearranged my kitchen cabinets for hours as the Golden State Killer's grisly work was detailed for me. What I felt made "I'll Be Gone in the Dark" more than just your run of the mill true crime tale was how author Michelle McNamara reflected not just on the crimes and the identity of the man whose campaign of burglary, rape and eventually murder terrorized a string of California neighborhoods throughout the late 1970s and early 1980s but also on her research methods and how each major discovery affected her, personally. Sadly, McNamara died before the completion and publication of her findings. However, her research assistant and an assistant writer were able to follow McNamara's research to a logical conclusion. The HBO series details the author's descent into obsession as she traces The Golden State Killer's tracks. Two episodes remain, I'm going to assume they will discuss McNamara's passing and the effects it had on her family as well as her book project and then the events leading up to the arrest of Joseph James DeAngelo - who has pleaded guilty to many of the crimes attributed to the Golden State Killer.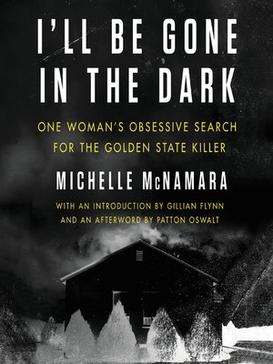 I elevated Neil Gaiman to literary idol status decades ago. So the release of the full cast audiobook adaptation of the Sandman comic book compilation was a BIG DEAL for me. I was hesitant to be too excited - honestly, I was worried that an audio only adaptation of a visual media would just fall flat. Oh, how wrong I was. Not only is this a full cast audiobook, it has sound effects and music - the result reminded me of the BBC radio production of The Hitchhiker's Guide to the Universe I listened to with my parents back in the 80s. Somehow, the producers of The Sandman removed the visual element from a graphic novel yet created a fully realized universe which came to life in my mind with full clarity. James McAvoy's Morpheus is spot on; and Kat Dennings might possibly be the perfect vocal incarnation of Death herself. The fact that Death is a surly, introspective goth teen has always delighted me to no end, and upon hearing that Dennings had accepted the role, all my doubts were alleviated. I loved that the book is broken into chapters that directly correlate to the trade paperbacks collections of the comic books. If you're a fan of the Sandman comics - it's a must listen; if you've never heard of the Sandman, it's still a gorgeous audiobook well worth ten hours of your time.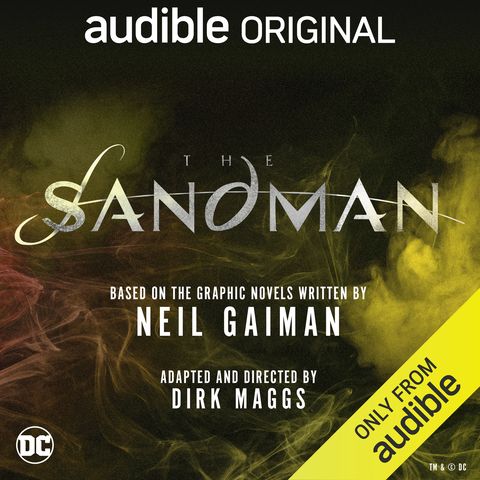 Now that I'm fully committed to this mood, I was unsure where to go next. So I've decided to dive into the work of V.E. Schwab. I've never read any of her books before, but her novels - both YA and adult fiction - have come highly recommended. I decided to start with A Darker Shade of Magic, based solely on the blurb. I also downloaded Tomi Adeyemi's Children of Virtue and Vengeance - a sequel to her debut novel Children of Blood and Bone. So this should keep me occupied for a couple days. I'll report back asap.