Asian American Authors to Read Right Now
Public tragedy is never a good place to find inspiration; yet it is often a powerful motivator. Even before the horrific murders of eight people in Atlanta this week (six of whom were Asian employees of massage establishments), the news was beginning to finally shed light on the marked increase in violence and harassment towards members of the Asian American Pacific Islander (AAPI) community. This uptick in violence toward AAPI persons is likely due to racist rhetoric being shared by political leaders who chose to deflect from their own poor leadership by placing blame for the current world pandemic on Asian-American and Asian communities around the world. First, I just want to say that the entire Echo-Lit staff stands in solidarity with members of the AAPI community to denounce this anti-Asian rhetoric; and that we strive to find more and better ways to support and promote those communities.
I hate to admit that I haven't read a great many Asian or Asian-American authors. I burned through a few Amy Tan novels in high school - the most well-known being The Joy Luck Club - and when AAPI authors make their way onto the best seller list (though NPR's Fresh Air has proven to be a more reliable source for great reads for me in recent years), I'm always glad to take on a new read with a fresh perspective. Of course authors like Kevin Kwan and Kazuo Ishiguro have caught my attention in recent years, mostly because of the success of the films based on their books Crazy Rich Asians and Never Let Me Go. Fortunately, the availability of authors outside the traditional euro-centric sphere has increased steadily over the past twenty to thirty years, and with that increase in availability come greater visibility. This week, I'm sharing ten AAPI authors - many of whom made my TBR list.
Ali Wong - Dear Girls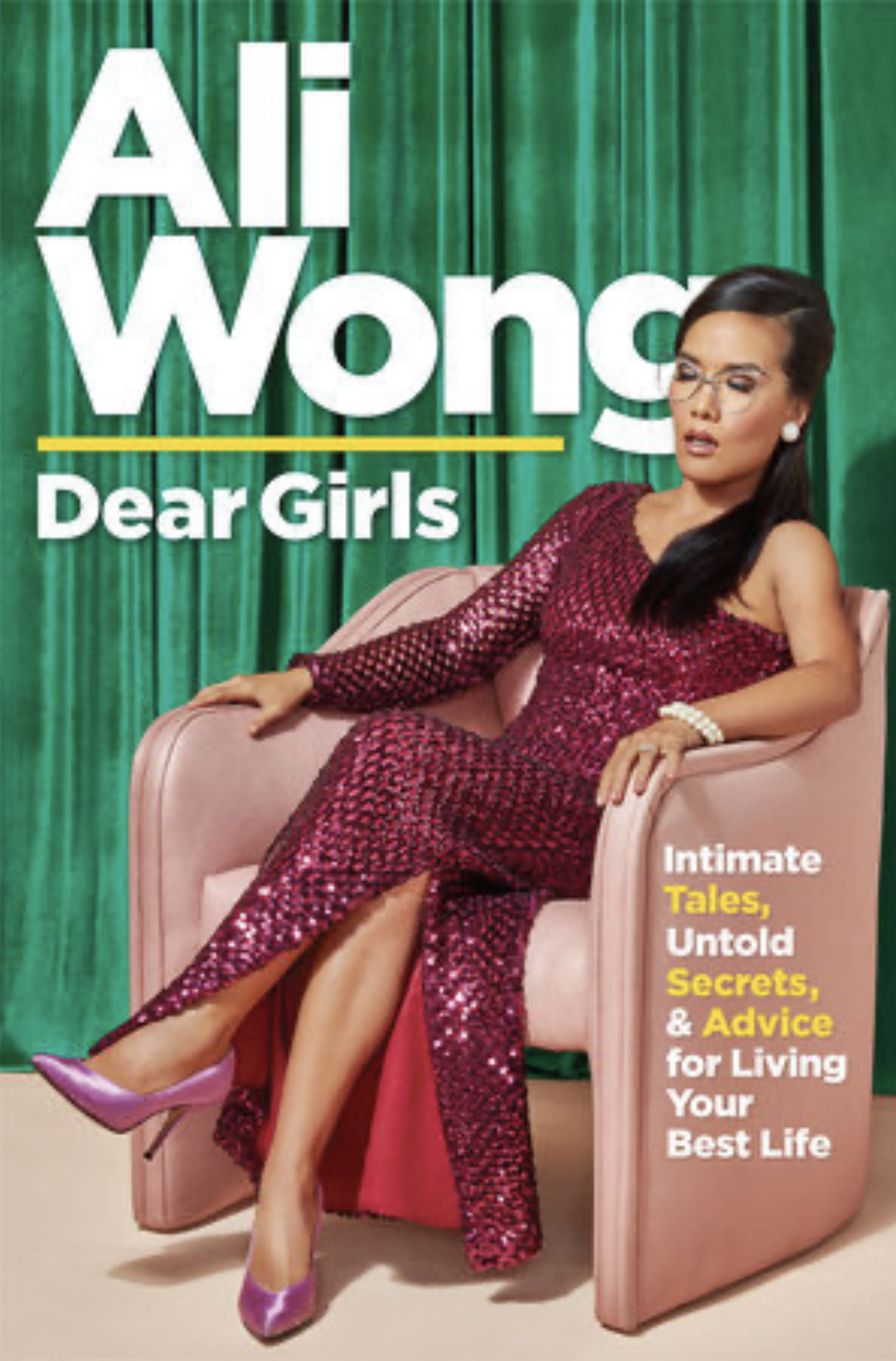 This the only book on this week's lists I've read, yet.
I fell in love with Ali Wong after the release of her first stand-up special Baby Cobra. She is unashamedly loud and more than a little raunchy. Her book is formatted as a letter to her two young daughters (who both show up in each of her comedy specials as glorious baby bumps) to guide and inform them as they make their way through life.
Chiang-Rae Lee - Native Speaker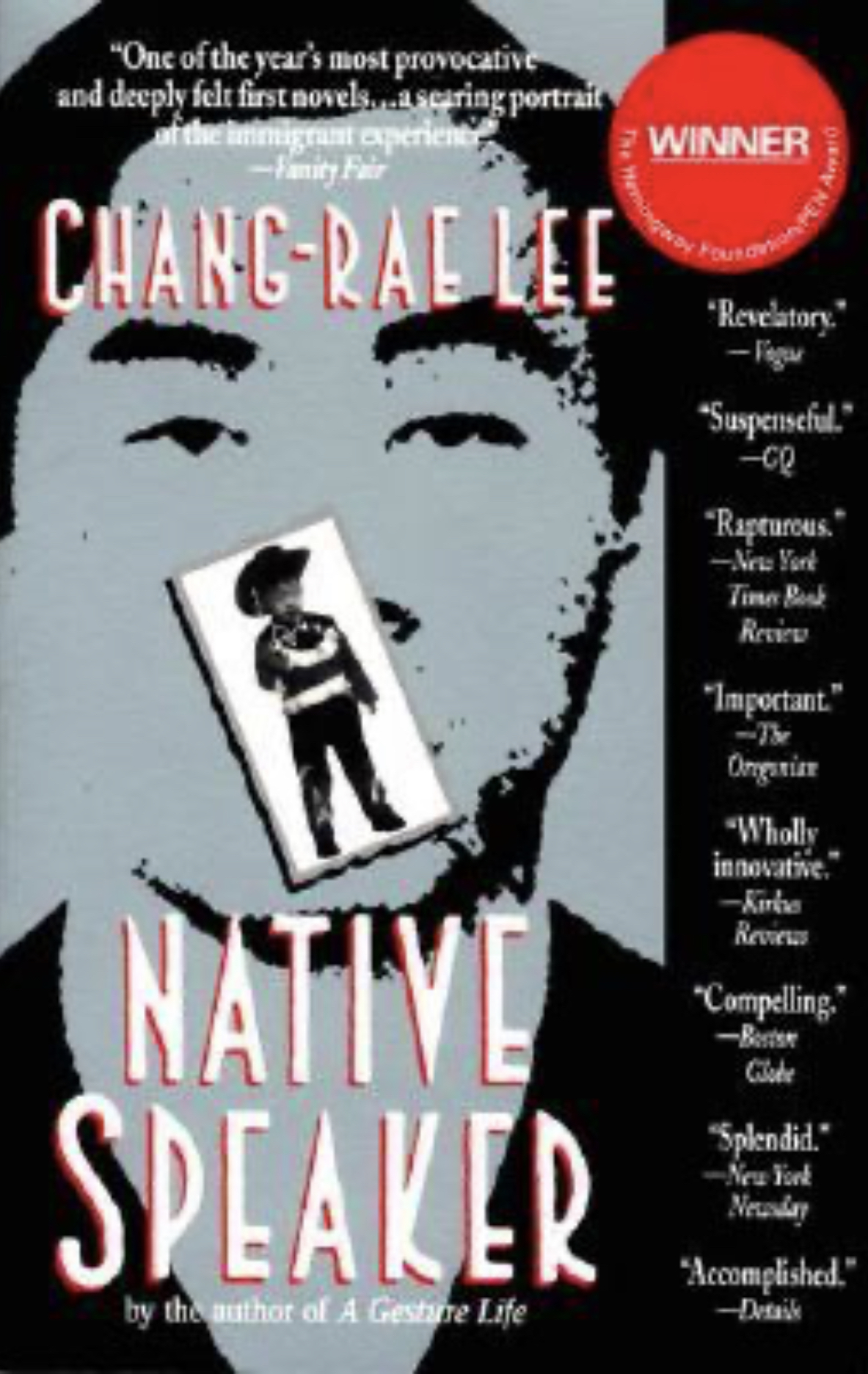 Henry Park, a young Korean-American "spook" for Dennis Hoagland, is assigned to infiltrate the camp of John Kwang, a Korean-American politician running for mayor of New York City Henry struggles with the recent separation from his white wife, Leila, due to the premature death of their son Mitt. Further, he develops a keen double consciousness knowing that his actions will cause the ruin of a fellow Korean-American, and tarnish an exemplar of success for members of a "model minority" in America.
Emily X.R. Pan - The Astonishing Color of After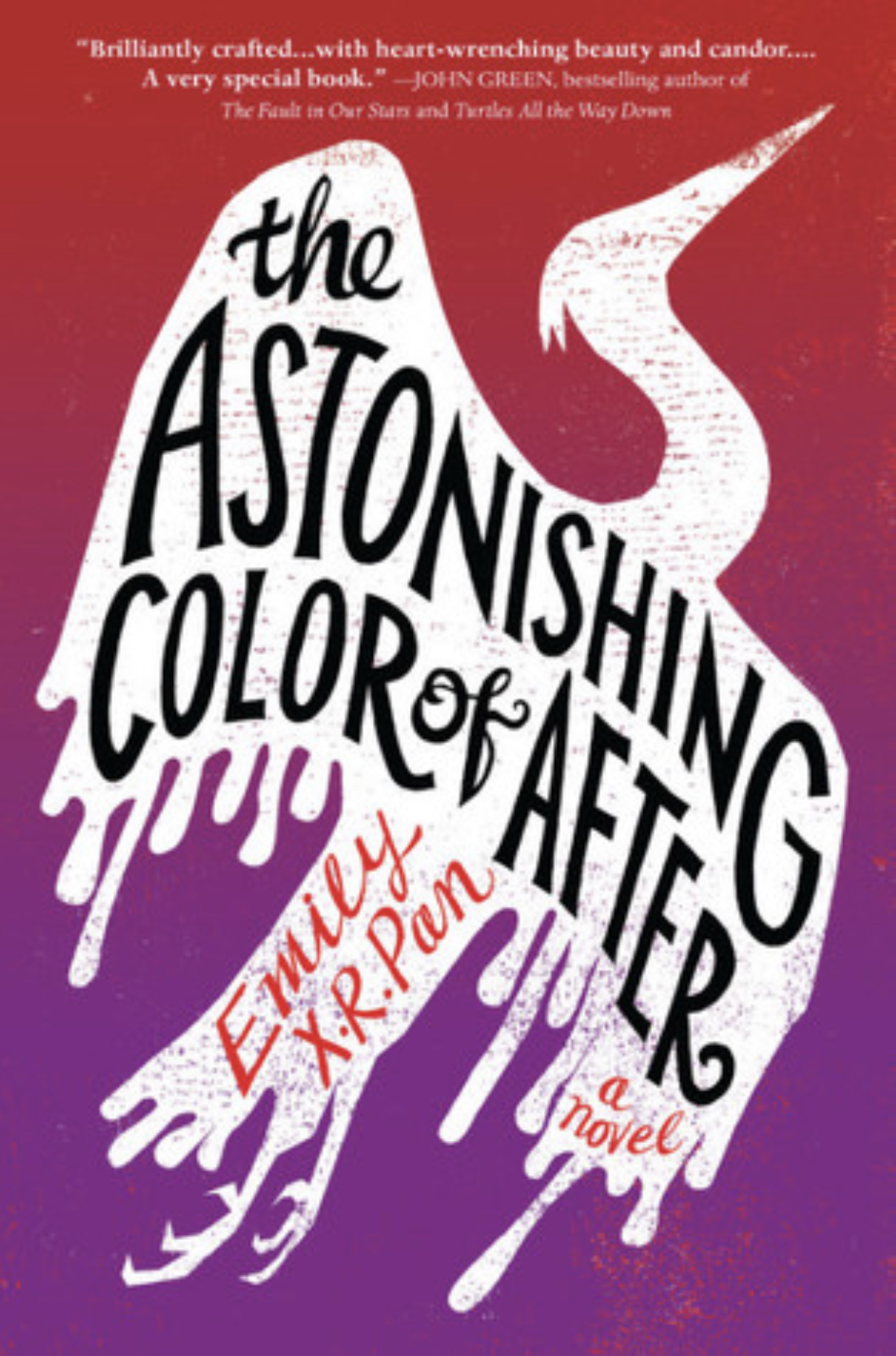 Pan's debut novel tells the story of 15-year old Leigh, who deals with her mother's recent death by suicide through traveling to Taiwan and meeting her maternal grandparents. Believing that her mother has been reincarnated as a great red bird, she tries to find clues in her family history to uncover what really happened to her mother. The Astonishing Color of After was published by Little Brown in March 2018 and debuted on the New York Times Bestseller List at #10. Pan wrote the novel as a tribute to her grandmother, inspired by her life in colonial Taiwan. Originally it was planned to be historical fiction, set in 1927, and span over 40 years of a Taiwanese woman's life, but Pan ultimately opted for a contemporary setting. To write the novel, Pan traveled to Taiwan for research multiple times and rewrote the novel over a period of five years.
Jenny Han - The Summer I Turned Pretty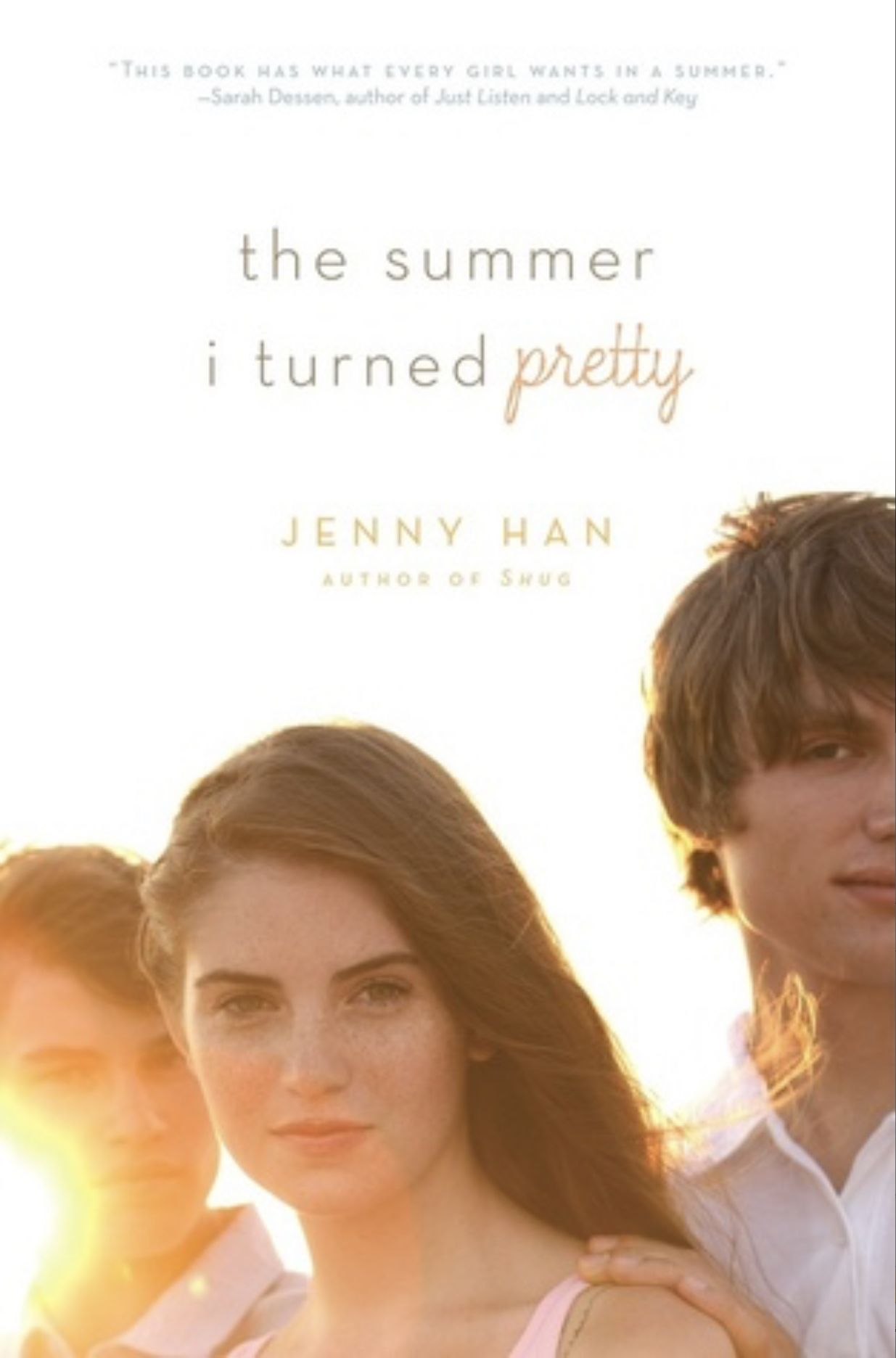 This is the first of Han's Summer trilogy. The novels follow Isabel "Belly" Conklin in the summers she spends at Cousin's Beach with her mother and older brother, along with her mother's lifelong best friend and her sons. The book series has been a national best seller, with We'll Always Have Summer, the final installment of the series, having been on The New York Times Best Seller List for over a month.
Megha Majumdar - A Burning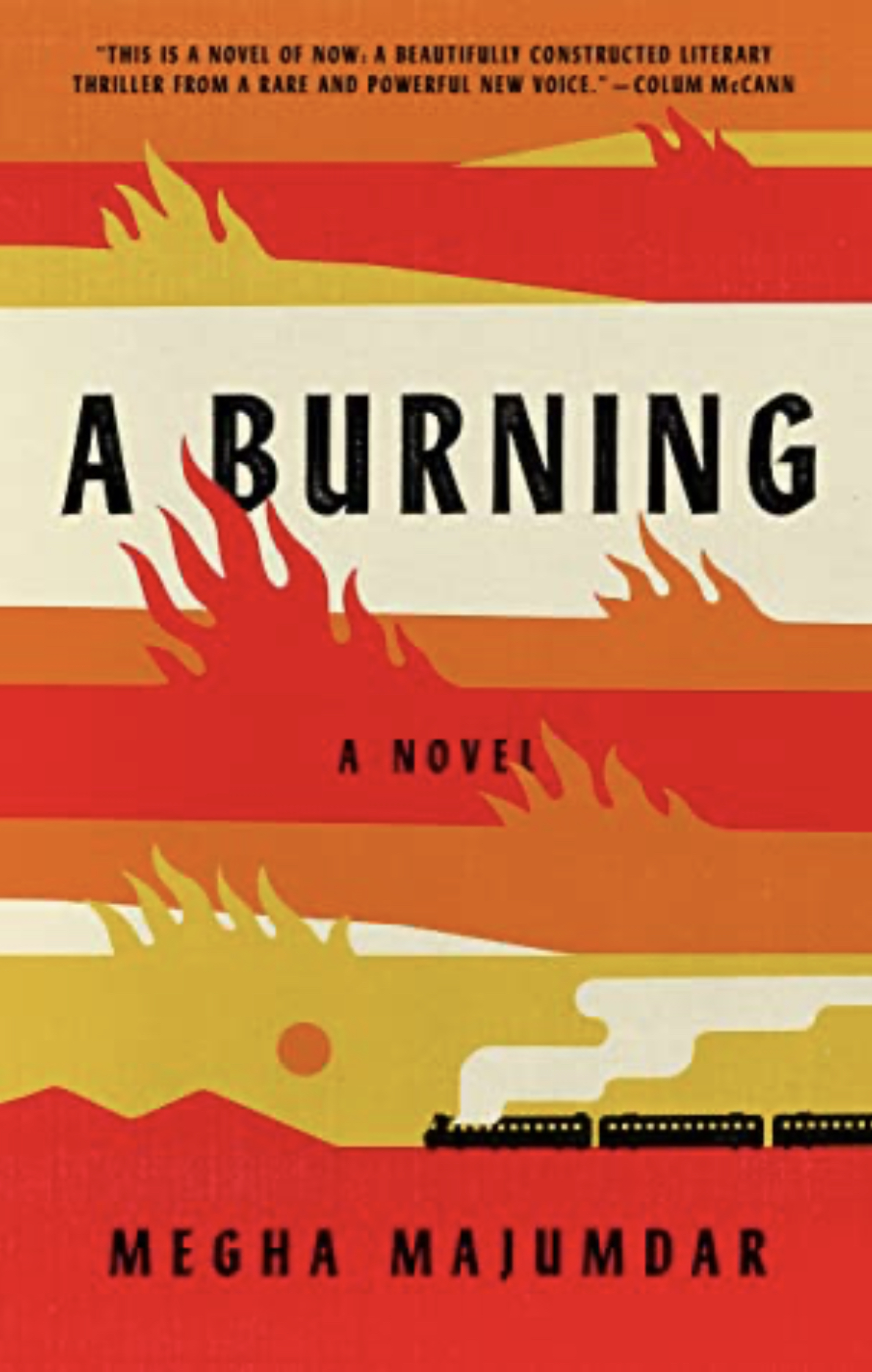 Set in Kolkata, India the novel tells the story of its central character Jivan, a woman who witnesses a terrorist attack on an Indian train while it is stopped in a station. The woman posts to Facebook the next day, drawing the attention of police who arrest her on suspicion of committing the terrorist attack herself. Following the accusation, her fate hinges upon her former gym teacher, PT Sir, who has become a politician in an Indian right-wing party, and on a hijra actress named Lovely.
Celeste Ng - Everything I Never Told You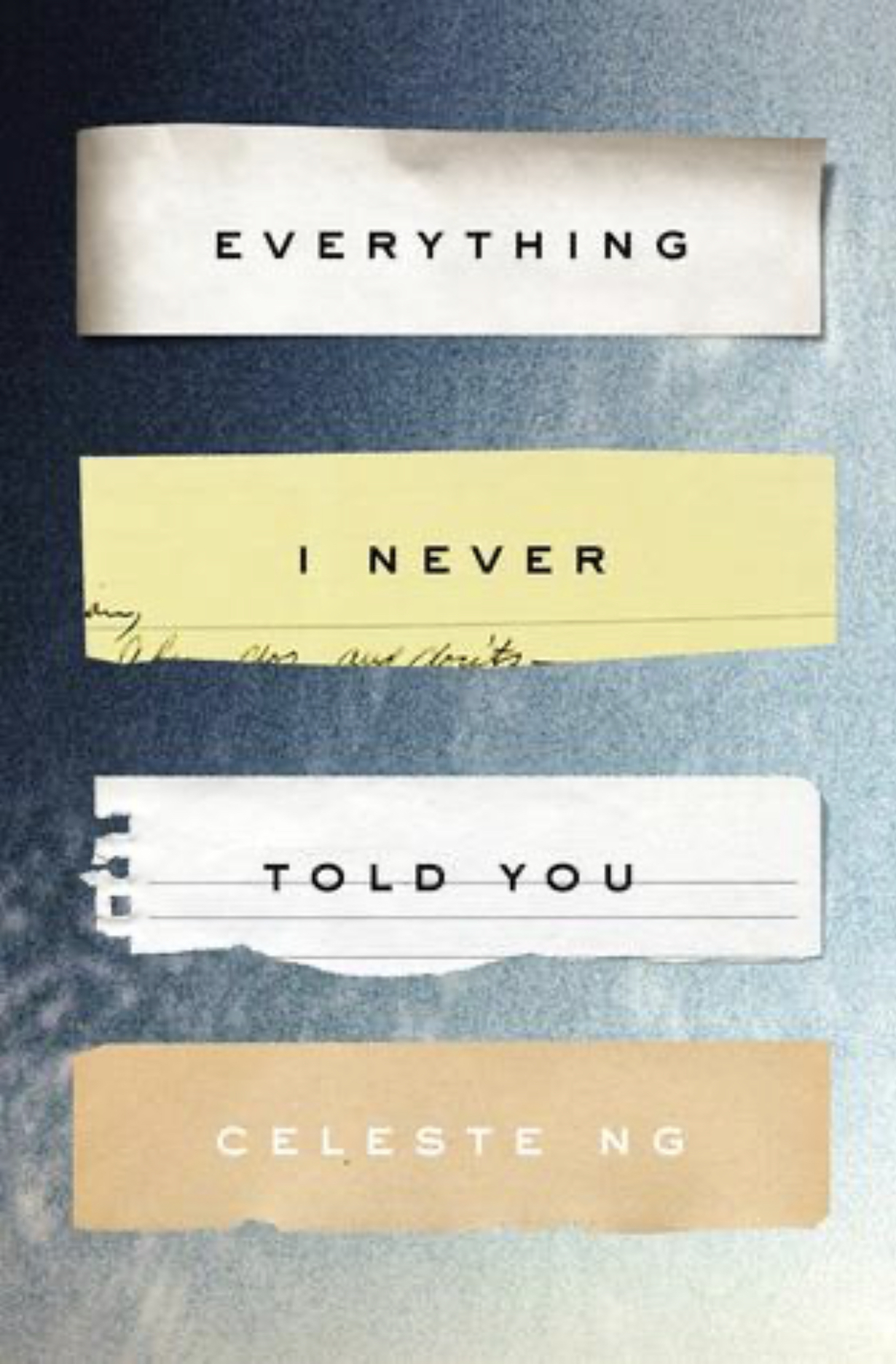 Lydia is dead. But they don't know this yet... So begins the story of this exquisite debut novel, about a Chinese American family living in 1970s small-town Ohio. Lydia's parents are determined that she will fulfill the dreams they were unable to pursue - in Marilyn's case that her daughter become a doctor rather than a homemaker, in James's case that Lydia be popular at school, a girl with a busy social life and the center of every party. When Lydia's body is found in the local lake, the delicate balancing act that has been keeping the Lee family together tumbles into chaos, forcing them to confront the long-kept secrets that have been slowly pulling them apart. James, consumed by guilt, sets out on a reckless path that may destroy his marriage. Marilyn, devastated and vengeful, is determined to find a responsible party, no matter what the cost. Lydia's older brother, Nathan, is certain that the neighborhood bad boy Jack is somehow involved. But it's the youngest of the family - Hannah - who observes far more than anyone realizes and who may be the only one who knows the truth about what happened.
Mary H.K. Choi - Emergency Contact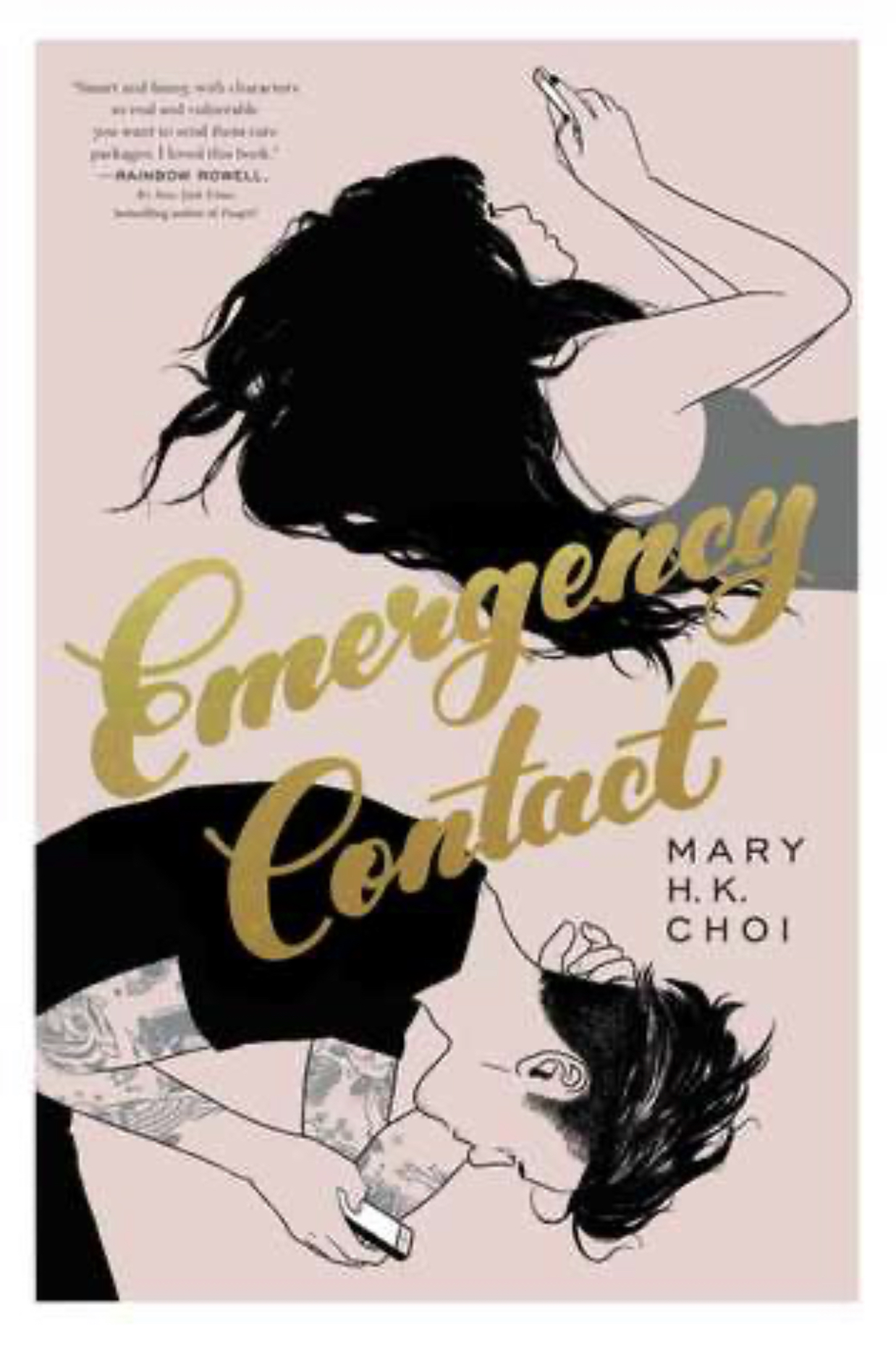 Emergency Contact is a 2018 young adult novel by Mary H.K. Choi. It is her debut novel and was published on March 27, 2018 by Simon & Schuster. Emergency Contact is a love story conducted primarily by text message, with Penny, a Korean-American freshman at the University of Texas Austin, giving Sam her number after she happens to be passing by as Sam has his first panic attack.
Lisa See - Snow Flower and the Secret Fan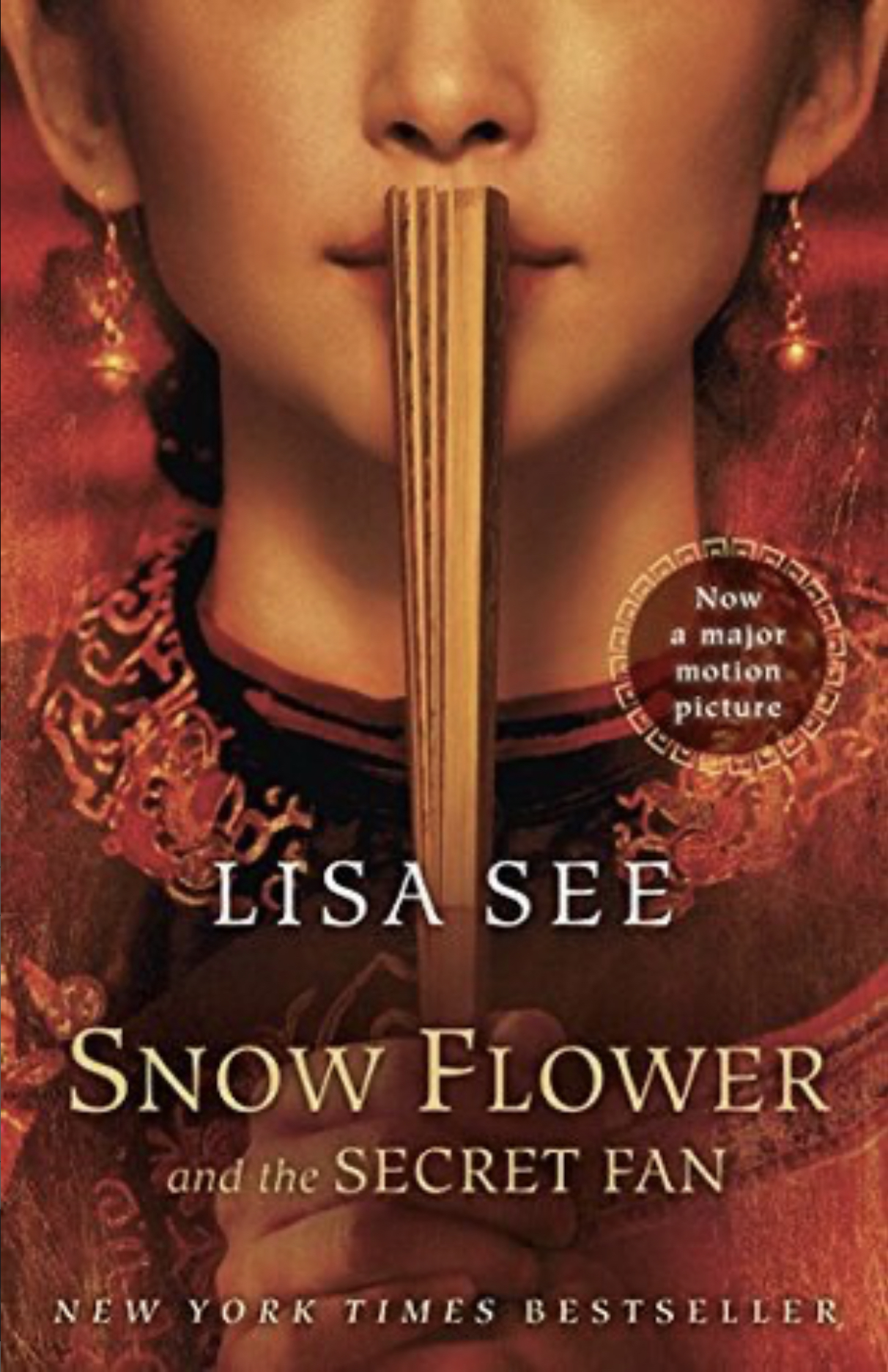 This book is definitely on my radar. It made my list of books celebrating female friendships for Galentine's Day this year - you can read about it here: http://www.echo-lit.com/blog/galentines-ungathering/
Viet Thanh Nguyen - The Sympathizer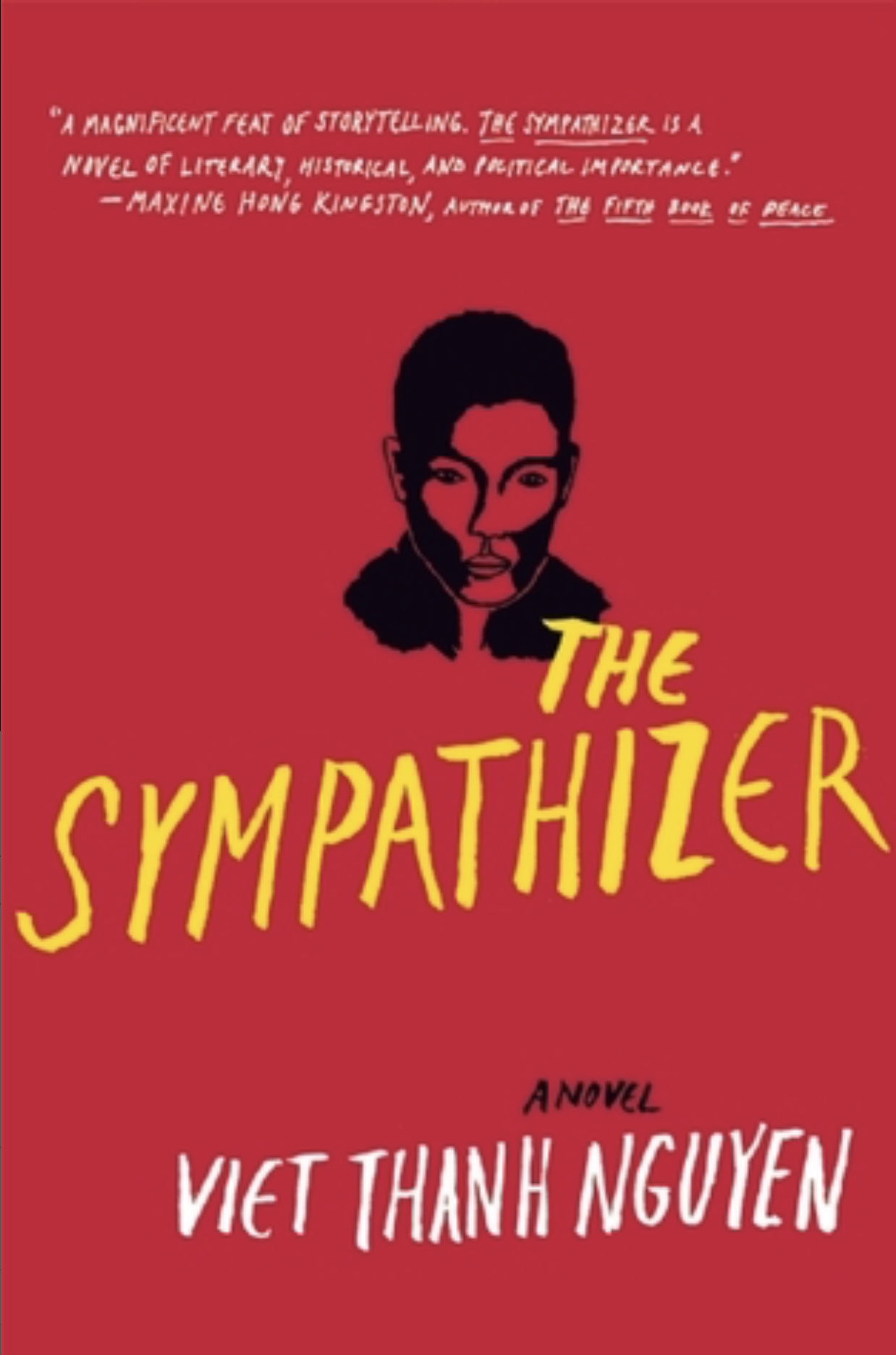 The story depicts the anonymous narrator, a North Vietnamese mole in the South Vietnamese army, who stays embedded in a South Vietnamese community in exile in the United States. While in the United States, the narrator describes being an expatriate and a cultural advisor on the filming of an American film, closely resembling Platoon and Apocalypse Now, before returning to Vietnam as part of a guerrilla raid against the communists.
My husband just read this a few weeks ago and speaks SO highly of the book and its style.
Shobha Rao - Girls Burn Brighter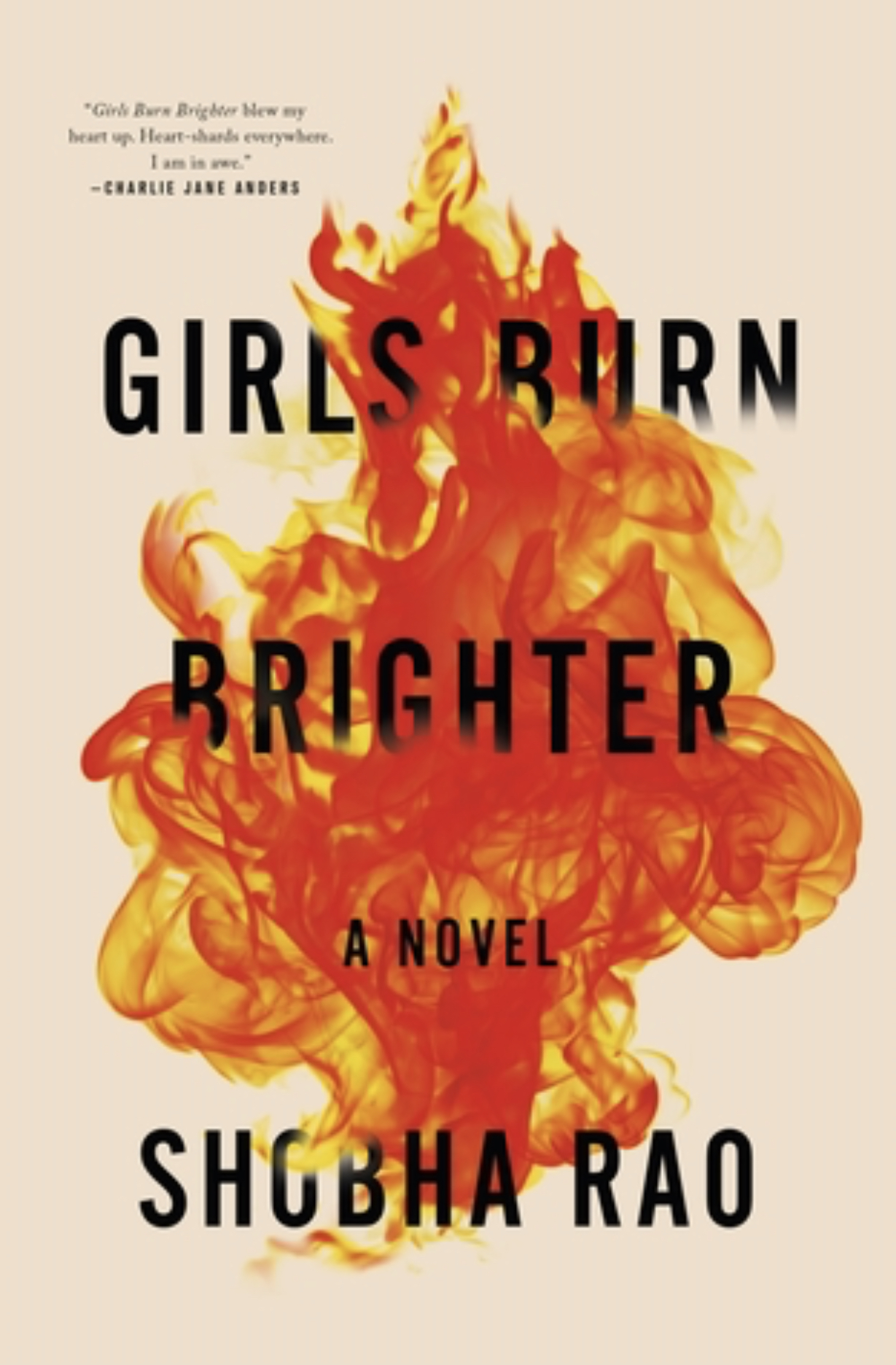 Poornima is a girl born into a poor family of weavers in the Indian village of Indravelli in Telangana. Her mother dies of cancer when she is 16. Soon after, Poornima's father hires a local girl, 17-year-old Savitha, to help with the looms. Poornima and Savitha strike up a friendship. One night as Savitha is working at Poornima's house, Poornima's father rapes her. As punishment, the village elders rule that he must marry her. Savitha runs away from the village but falls into the hands of a pimp, called Guru, who forces her into prostitution.
Meanwhile, Poornima has an arranged marriage to an accountant in the nearby village. Her father can only pay a portion of the dowry at the time of marriage but promises to pay the remaining within a year. A year passes but the dowry remains unpaid. Enraged, Poornima's husband and mother-in-law douse her in hot oil, leaving her face permanently disfigured. Poornima flees and eventually finds her way to Guru after one of his scouts indicates he knew Savitha. Due to her disfigurement, she is saved from prostitution and instead hired to keep the ring's accounting books, a skill she picked up during her marriage.
Over time, Poornima comes to learn that Savitha belonged to the ring and has been sent to Seattle, USA, supposedly as domestic help. Her arm was amputated so that she could obtain the necessary medical visa to enter the US. Determined to be reunited with her, Poornima convinces Guru to use her as a "shepherd" – a middleman to deliver girls from the pimp to foreign clients. Guru eventually agrees and she is assigned to shepherd a girl to Seattle.
Upon reaching Seattle, Poornima learns that Savitha has escaped from her owner. With the help of the owner's son, who has feelings for Savitha, Poornima sets out to find her. The book ends with Savitha and Poornima on either side of a bathroom door, neither having seen the other one yet.